The quality of healthcare in Finland is generally of a high standard. It consistently ranks highly among European and Nordic countries, as well as in international ratings. Public healthcare services have greatly improved over the past few years. The country's healthcare system has also been hailed as one of the most 'value-for-money' systems in the world.The health system runs on a three-tier approach: care is delivered in municipal, occupational or private facilities. Local municipalities are responsible for the provision of basic services, including primary healthcare, to their residents. In Finland, employers are obliged to organise and provide occupational health services for their employees. The National Health Insurance (NHI) covers about half of employers' health care costs.
While private healthcare is generally seen as complementing the public sector, it is growing in Finland. This is partially due to the convenience of easy booking and minimal waiting times in comparison to public healthcare. A portion of your private healthcare expenses are also reimbursed by Kela, the Social Insurance Institution of Finland.
Public healthcare services are provided by municipal health centres. Many of the same doctors work in both the private and public healthcare sectors. While the quality of care received should be the same in both sectors, the waiting time is significantly shorter in the private sector, with more choice of specialists.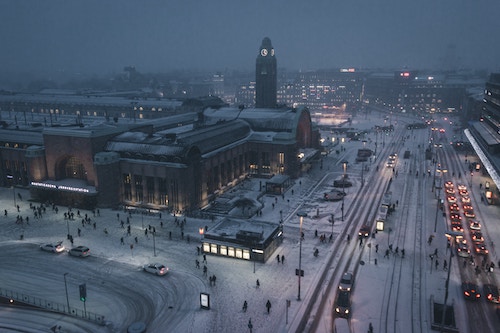 Local health centres provide public healthcare
Healthcare in Finland, and in particular in Helsinki, has a very forward-thinking approach in terms of medical research, disease prevention, drug development, and patient care. There are several health tech start-ups in Finland offering innovative and open approaches to the healthcare market.
Overall Quality Of Care
The State Of Health In The EU Report, published in 2017, shows a high level of healthcare in the public and private systems alike.
Waiting times in Finland, however, are relatively high compared to the EU average, particularly among low-income households and unemployed residents with no access to occupational healthcare.
Life expectancy has increased in the last few years, bringing it to one year above the EU average. However, the gender gap in life expectancy is slightly higher than the EU average, with Finnish men living almost six years less than woman. Cardiovascular diseases are the highest cause of death in the country; a statistic that is probably linked to the high level of alcohol abuse.
70% of the population in Finland report being in good health, a slightly higher percentage than the EU average (67%). This could partly be due to the country's unrivalled quality of life – featuring the capital city Helsinki's famed work-life balance.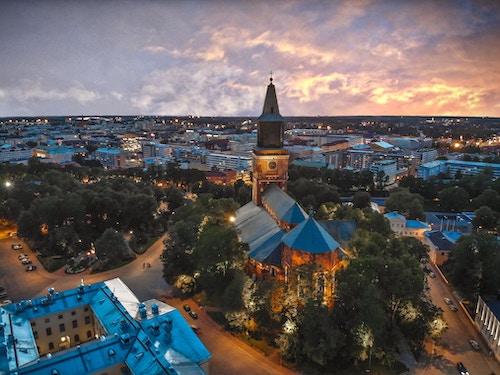 Finland's residents enjoy a high quality of life
Hospitals and health centres are generally better equipped than most EU countries, with more diagnostic and treatment equipment per capita such as magnetic resonance imaging units, PET scanners, angiography and radiotherapy equipment.
The number of nurses, doctors and other health workers in Finland has increased over the last few years. The ratio of nurses to the population is the second highest in the EU after Denmark, and substantially higher than the EU average. The ratio of doctors, however, is below EU average, resulting in the role of nurses expanding greatly.
Finland's biggest challenge in the healthcare arena is improving the prevention of maladies like heart disease, mental illness and alcoholism. While smoking has drastically decreased in the country, obesity rates have increased, and alcohol consumption remains a problem. Over a third of adults (34%) reported in 2014 heavy alcohol consumption on a regular basis, a proportion well above the EU average.
Waiting Times And Referrals
Making an appointment to see a doctor can be a time-consuming process, making it a common cause for complaint. Each municipality has its own appointment system, which usually involves physically going into the local health centre. In a busy health centre, patients may spend a few hours making an appointment to see a doctor.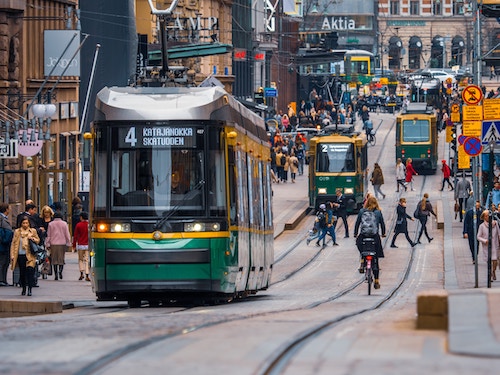 Appointment availability will depend on where you live
The process will usually involve speaking to a receptionist, who will then put you in line to see a nurse. The nurse will then determine the need for, and priority of, an appointment with a doctor. The appointment may not always be on the same day.
Criticisms Of The Finnish Healthcare System
While all permanent residents are entitled to public healthcare, coverage is better for those with access to occupational health and private insurance. Public healthcare is also not entirely free in Finland. Patients are required to pay for most health services and goods, notably for outpatient medication and dental care. The fees, however, are relatively low.
Waiting times are higher than the EU average in Finland, particularly among low-income households and residents without employment and no access to occupational healthcare. Long waiting times for dental care are even more prevalent, resulting in many of the population opting for private dental care. Other recognised issues include a lack of coordination between primary and secondary care settings, and variation in standards and quality of services.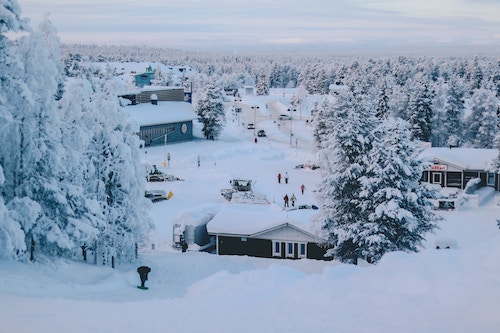 Waiting times can be very long
As with many other countries, where you live will play a role in the quality of healthcare you receive. There is a much higher density of doctors and specialists in the cities and urban areas due to the concentration of hospitals and specialised care units in these areas. The further you move into the rural areas of the country, the less resources there are which contribute to the longer waiting times.
Occupational health care and private health insurance, mainly covering people from higher socioeconomic groups, reinforce inequalities in access to care as they facilitate faster access through wider provider choice. On the other hand, people from lower socioeconomic groups and older people have less provider choice and have to wait longer to access services.
The state of healthcare on the whole remains excellent and accessible to most residents. While rural areas may suffer from a lack of resources, most facilities in the cities will be of an excellent standard both in terms of healthcare and general infrastructure.
Would you like to share your experience of life abroad with other readers? Answer the questions here to be featured in an interview!