France's social healthcare system, l'assurance maladie, is fairly comprehensive and covers almost everyone. However, expats may still decide to take out private health insurance in France for a number of reasons.
Registering with the French health insurance system requires a three-month wait after arriving in the country, followed by up to another three months of submitting paperwork and waiting for responses from local authorities and doctors. Some expats choose to take out private health insurance to cover them during this period. Private health insurance also covers more options than the state health system: opticians, osteopaths and chiropractors, for example, are not covered by state healthcare.Some expats are not covered by the French health system: in particular, those who have retired to France from countries outside of the EU/EEA and who do not have a pension from their home country. You can check with your local Caisse Primaire d'Assurance Maladie (CPAM) office to find out whether you are eligible for state healthcare. You can find your local CPAM office by visiting your mairie, or by entering your postcode on Ameli.fr, France's official healthcare website.
If you have decided to take out private cover, either temporarily or throughout the duration of your stay in France, here are a few tips to keep your premiums low.
Personalising Your Health Insurance Cover
Private health insurance in France is known as l'assurance complémentaire santé — literally, 'complementary health insurance' — and it is wise to use it in this way: to top up what you already have via the state health system. It is worth checking which procedures and treatments are covered by your state healthcare, and what percentage of the costs will be reimbursed. Some state healthcare covers only 70% of fees, and for prescriptions this figure may be much lower.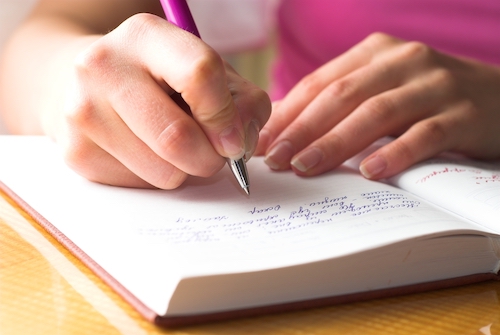 Work out what you want your insurance to include before you visit an insurer's website
Before getting a quote for health insurance, work out what you are most likely to need. Once you are on an insurer's website it is easy to miss the small print and end up with higher premiums than are strictly necessary. Sitting down beforehand and deciding exactly what you want before you begin shopping around for insurance will help with this.
Selectable Options
One of the main reasons why expats take out extra insurance in France is to cover visits to osteopaths, chiropractors and similar specialists. If you are used to visiting a particular type of specialist on a regular basis, check with your local CPAM office or with your GP to see whether these appointments will be covered.
If you have a serious ongoing medical condition, such as cancer or diabetes, the French health system will cover 100% of the costs of appointments, treatments and drugs. However, if your condition does not fall under the banner of 'serious' according to your local CPAM, you may need to pick up some of the costs yourself.
Appointments for chronic, long-term conditions are usually covered by the French state health system, however in some cases the costs of prescriptions are only covered up to 30%. If you have to take a lot of medication for an ongoing condition, it may be prudent to take out private health insurance to help with these costs.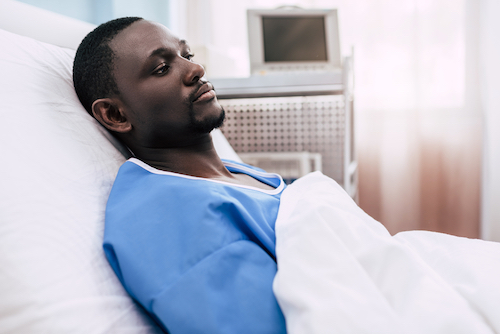 A hospitalisation policy may give you added peace of mind
Some insurers also offer a 'hospitalisation' policy, which provides extra peace of mind for those who expect to stay in hospital on a semi-regular basis. It is sometimes possible to purchase just a hospitalisation policy on its own, although you will often need to contact an insurer directly to see whether they offer this, as it is not often included on their quote page.
Look out for items you definitely will not need, as well, and see whether it is an option to deduct the cost of these from your policy. Many policies will automatically include maternity cover, for example, but if you are not planning to have children, or are unable to do so, then ask your insurer whether this can be taken off.
Likewise, many insurance policies are set up to cover injuries sustained from sporting accidents, which are often not covered by state health systems. If this does not apply to you, talk to your insurer and see whether they can remove these options too.
Cost Sharing
Another way to keep premiums low is to take out a cost share policy, which means that you will pay up to a certain amount for your healthcare costs, and the insurer will cover the rest. In France this can be tricky to work out, since expats often take out insurance to cover the extra amount for which the state health system does not reimburse them, but it may be worth working through the maths to find out whether this could save you money.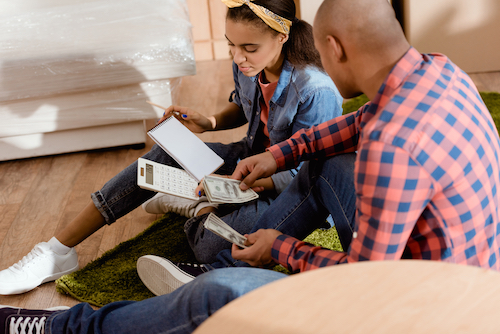 A cost-sharing arrangement may be beneficial
If your state healthcare reimburses you for 70% of the cost of your doctors' appointments and 30% of your prescription medication costs, then taking out an insurance policy which covered 10% of your appointment costs and 50% of your prescription medication would probably save you money in the long run if you tend to rely heavily on medications. However, if you rarely need prescription medication and only occasionally visit the doctor, taking out a policy that covers, for example, 20% of your doctors' appointment costs might not be worth the money.
Make sure you have a good idea of both your personal financial situation and the extent to which you rely on visiting your doctor before you look for an insurance policy. It might be a good idea to go through your calendar for the previous two years and find out how often you have visited a doctor and how many medicines you were prescribed, in order to see what kind of cover would best suit you.
Would you like to share your experience of life abroad with other readers? Answer the questions here to be featured in an interview!