France offers healthcare for everyone living in the country, whether you are an expat on a short-term assignment or a life-long citizen. However, in order to reap the benefits of the health system, you will need to register first.
L'assurance maladie is the term for the main French healthcare system, and it covers almost all health-related concerns, from GP visits to dental treatment. The only services not covered by l'assurance maladie are opticians and optional healthcare extras such as chiropractors and osteopaths.If you are planning to move to France, make sure you have everything in place to set up your healthcare as quickly as possible. Some expats may choose to purchase additional health insurance, both to cover them for treatment until they have registered for state healthcare, and in case they want to top up their healthcare options later on.
Registering With CPAM
Registering with the health service is fairly straightforward, although you will need to fill in a few forms. If you are moving to France in the summer, bear in mind that many places close completely for the whole of August, and although doctors and emergency services will still be available, many will be running a reduced service throughout the summer months.
The first thing you need to do is to register with CPAM, the Caisse Primaire d'Assurance Maladie. This is the local authority with which you will be enrolled. You will need to have been living in France for three months before you can register with CPAM, unless you have already been working there (for example, if you have been commuting from a nearby country). You can find out where your local CPAM office is by enquiring at your mairie.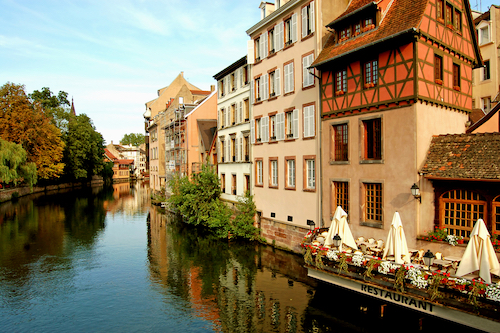 You will need to show proof of address and income
CPAM will require you to demonstrate that you have lived in France for the minimum period of time, so you will need to take along either a recent utility bill or a document showing that you own or rent a property in the local area. You will also need to take your bank statements to show that you are employed in France.
If you are not currently employed — for example, if you are a student or a retiree — you do not need to take proof of income, but you will still need to show your bank statements. You may be required to demonstrate your ability to financially support yourself during your stay in France, particularly if you are living there temporarily.
If you are over 65 and are an EU/EEA citizen receiving a pension from your home country, you will be eligible to apply as long as you can prove that you live in France. If you do not have a pension from your home country, or if you are from outside of the EU/EEA, you may need to apply for private health insurance instead. Check with your local CPAM to see whether you can be covered, since rules may differ depending on personal circumstances.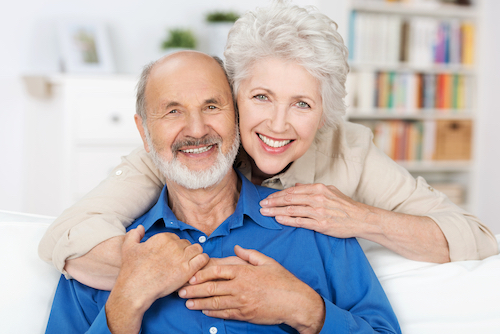 If you are over 65, you will need to check whether you are eligible for state health cover
As well as proof of your identity, address and income, you will need to fill out form 736 — known as a Demande d'ouverture des droits à l'assurance maladie — which will ask you for basic information such as your name, date of birth and French social security number.
Obtaining Your Carte Vitale
The Carte Vitale is the French green card, and it doubles up as a national health card. You can register for your Carte Vitale at the same time as CPAM. You will need all the same documents as you did for CPAM.
Once you have registered for CPAM and your Carte Vitale, you will receive a temporary number by post, which will allow you to access health services. Shortly after this, you should receive your permanent number, again by post. You will then need to visit Ameli.fr, the French health service's official website, enter your postcode and find the option for 'Carte Vitale'. You will be asked to upload a passport-style photograph of yourself, and to enter your permanent number. Once you have submitted these, your application is complete and your Carte Vitale will arrive by post. This will usually take only a few weeks, but it can take up to two months.
Once you have your Carte Vitale, you will need to take it with you to any health-related appointments. You will still need to pay for some appointments upfront, but you should be reimbursed within a week. If you forget to bring your Carte Vitale to an appointment, you will need to fill in a feuille de soins (a paper receipt which your doctor will give you at the end of the appointment) and submit this to your local CPAM office. You can submit feuilles de soins for up to two years after the date of the appointment.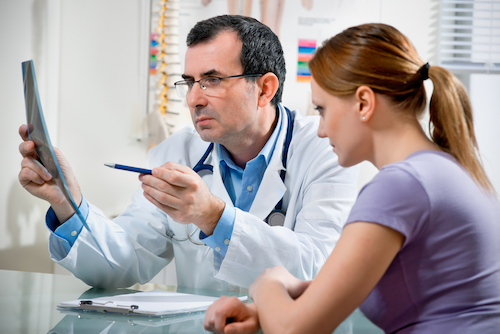 You will need to bring your Carte Vitale to your medical appointments
If you make any significant changes to your circumstances, such as moving house or changing your name, you will need to update your details on your Carte Vitale. You can do this online via Ameli.fr, or you can go to your local CPAM office and ask for the appropriate forms to fill in.
Registering With A Doctor
Once you have received your Carte Vitale, you can register with a doctor. To register, you will need to fill in a Déclaration de Choix du Médecin Traitant. The easiest way to do this is to fill in the form online with the doctor, while you are at an appointment. The doctor can then send the form to the CPAM office while you are there, and you will be registered right away.
If you would prefer to fill in a paper form, you can pick one up at the doctor's surgery of your choice, and fill this in at home. You will then need to take it to the doctor and ask them to sign it as well. Once you have completed the paper form, send it in to your local CPAM office, who will send you confirmation once your registration is complete. You can also check if you have been successfully registered by calling your doctor.
Would you like to share your experience of life abroad with other readers? Answer the questions here to be featured in an interview!