If you are looking to move to France, then you will need to consider your options in terms of accommodation. This article will take you through the renting process, as well as the buying process, from start to finish.
Renting property
There are three main options for those wanting to rent property in France.
1. Private rental (particulier à particulier / person to person)
About half the rental market is done this way. The lease is usually very straightforward, and templates can be bought in your local newsagent (tabac). Tenancy periods are generally for three years, and landlords will resist negotiations to make them shorter.
2. Through an estate agent (agence immobilières)
Rents tend to be 10% to 15% higher than if you rent privately, because the landlord has to pay the agency a monthly fee, and they simply stick this onto the rent. However, they cannot charge you more than they are paying the agency. You will also have to pay an administration fee, which should be published on the estate agent's website, and this will average around €8 to €12 per square metre.
This process is very bureaucratic. You will probably need to provide your last three months' French pay slips – or your last three years' tax returns, if you have not been working in France – plus proof of previous residencies, your legal status in France, your identity, and references from previous landlords. The full list of what you may legally be asked to show is available on LegiFrance.gouk.fr. You will need to provide the above in French, so make sure you budget for the cost of a certified translator, if necessary. You will also have to pay between one and 12 months' rent, up to the price of three months' rent as a security deposit, and an administration fee. The process can take over two months.
Make sure your agent is a member of one of the three main professional bodies: Federation Nationale de l'Immobilier (FNAIM); Syndicat National des Professionnels Immobiliers (SPI) ; or Union Nationale de la Propriete Immobiliere (UNPI). The individual you deal with should also have a carte professionnelle, which shows they have the necessary qualifications and experience.
3. Long-term holiday rental
This can be a short-term solution if you do not have a previous financial history in France, helping you establish a presence, so that you can go on to pursue either of the other rental options. Tenancies are generally for up to a year, and the paperwork is much less onerous. These properties generally come furnished.
Typical lease terms
Tenancies can be furnished or unfurnished. Leases for unfurnished properties tend to be for three years, with longer notice periods, while for furnished properties they are usually a minimum of one year, with shorter notice periods. Rent is generally per calendar month, and a deposit is required as security against damage. Landlords may increase rents once per year, in line with inflation or what has been specified in the lease.
Sample leases (contrats de bail) for either kind of tenancy can be viewed at ParuVendu.fr. As a minimum, they should include the names of both parties; details of the property (address, size, whether furnished or unfurnished); a start and end date; the amounts of rent and deposits due; details of anything else payable to the landlord, for example, utility bills; any further obligations on the tenant and landlord; and the notice period.
Before you sign the lease, your landlord must provide you with an energy rating, a lead report and a risk/safety report for the property.
You will also have an Etat des Lieux, which is a very detailed inventory that documents every item in the property belonging to the landlord, together with its condition down to every existing mark, chip or flaw. Once you have signed this, it becomes a legal document that may be used in court to settle any disputes. It will also be used as the basis for negotiations about returning your deposit when the tenancy ends.
Note that French law does not recognise the concept of wear and tear. At the end of your tenancy, the property will be expected to be in at least the condition in which you found it, with any new damages repaired and any fresh marks cleaned up. If anything is on the verge of breaking down when you take over the property, and then does so during your tenancy, it is your responsibility to repair it.
Your agreement and Etat des Lieux must be signed, and your first rental instalment and security deposit paid, before your tenancy can begin.
For furnished rentals, tenants must give a minimum of one month's notice, and landlords must give at least three months' notice. For unfurnished rentals, tenants can give between one and three months' notice, depending on local laws in their area, and landlords must give six. If neither landlord nor tenant gives notice, then the lease will renew automatically.
You are allowed by law to keep pets if you want, but you will be liable for any damage they cause.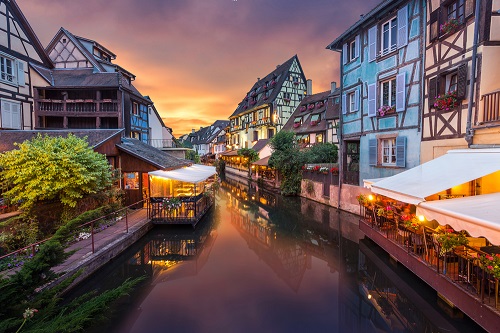 Sample leases (
contrats de bail
) for tenancies in France can be viewed at
ParuVendu.fr
.
Finding properties to rent
When it comes to finding properties to rent, there are plenty of useful websites available, including:
• A Vendre A Louer
• Century21
• Gites
• Green Acres
• LaVieImmo
• Le Bon Coin
• LogicImmo
• ParaVendu
• Paris Attitude
• Particulier à Particulier (PAP)
• SeLoger
Local newspapers are also a helpful source, or you can look for notices outside properties declaring 'A Louer' (to rent).
Typical rental prices in major expat destinations
The more typically expat your location, the higher rent is likely to be. Rents in Paris can be 50% higher than in other towns, while the apartments are often smaller. On average, a one-bed apartment in Paris costs between €850 and €1,150 a month, and a three-bed apartment costs between €1750 and €2,600. Across France, the average cost for a one-bed apartment is between €525 and €665 a month, and for a three-bed apartment is between €965 and €1,300.
Rents in some high-demand areas are controlled (zone tendue). You can enter a property's postal code on Service-Public.fr to find out whether it is in one of these areas.
Specific advice for expats
If you are renting privately, you will need to be fluent in French.
Some landlords may be unwilling to let foreigners rent their properties, in case they leave the country. They may require a higher deposit, or even the full rent for the rental period, in advance. If they do take you, then they may require a garant (guarantor) to guarantee your rent. They will be named in the lease, so must be decided upon before this is drawn up. Your employer may be able to fill this role.
'Furnished' is a legally defined term that means practically everything you will need is in place. Landlords may claim to offer a furnished property due to the shorter minimum periods involved, without it actually meeting the legal standards. Check this when you sign your Etat des Lieux.
Once you have moved in, you will be liable for a property tax (taxe d'habitation). Inform the French Revenue Service (Centre des Impôts) when you take up residence.
Buying property
There are currently no restrictions on foreigners buying property in France.
Typical house buying procedure
Agence Nationale pour l'Information sur le Logement (ANIL) has a handy check guide for the stages you should go through in purchasing a property.
Most properties are found, bought and sold through an estate agent (agent immobilier), who will prepare the sales contract (compromis de vente) once your offer has been accepted. Thereafter, the legal side of the process must be handled by a notary (notaire). You can share the services of the seller's notary or nominate your own.
You will need up-to-date copies of certain legally required reports that will be included in the compromis de vente: energy performance; checks for termites; checks for asbestos or lead; and electricity and gas safety certificates. If the seller cannot provide these then you must commission your own.
The compromis de vente is a legally binding sale and purchase agreement that states the terms of the deal and the obligations on both the buyer and seller. It should include a detailed description of the property, including surface area, boundaries and exactly what is included in the sale, such as outbuildings, fixtures and fittings; the findings of the legally required reports, and responsibility for any remedial action; any vices cachés (hidden defects) or conditions suspensives (conditional clauses giving a legal interest in the property, such as easements); a penalty clause for failure to fulfil any of the conditions; and how your purchase will be financed.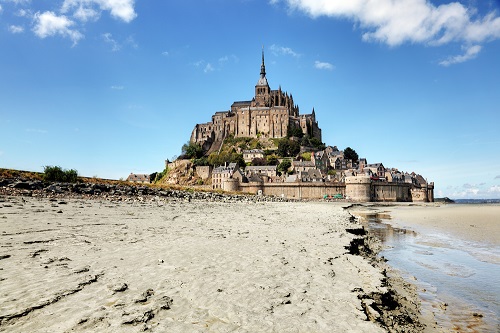 There is a seven-day cooling-off period after you sign the compromis de vente. After that, neither party can pull out without potentially facing legal action and a claim for damages. The buyer puts down a 10% deposit at this stage.
After you have signed the compromis de vente, the notaire will conduct a full legal and financial investigation of the property, which takes about three months. While this is happening, a date can be set on which the acte de vente (bill of sale) will be signed.
Once all due diligence has been done and you are ready to make your payment, you and the seller will sign the acte de vente at the notary's office. This will be read aloud to you before you sign – it'll be read in French, so you might need to provide your own interpreter.
You then pay any outstanding taxes and fees. Properties over five years old are charged 5.8% stamp duty, while newer ones are charged at 0.7% plus 20% VAT. Some homes are sold toutes tax comprises (TTC), which means that all taxes are included. There are still two residential taxes: land tax (taxe foncière) and housing tax (taxe d'habitation). These are due every 1st January, so you will pay a pro-rata amount for the time between moving in and the end of the year.
Once everything has been signed and paid, the deeds are registered at the Land Registry in your name and the property is yours.
Finding properties for sale
The sources mentioned above, in the section on renting property, will also help prospective buyers.
Specific advice for expats
If you sell the property, capital gains tax of around 35% to 40% will apply. You may not be able to sell soon after purchase without the additional costs outstripping any potential profit.
Mortgages for foreign nationals
French banks have no problem, in principle, with issuing mortgages to foreign buyers. However:
• While a typical French mortgage is for 70% to 80% of a property's value, some lenders may limit the loan to 50% for buyers from outside the EU
• You may be required to open a savings account with enough money in it to cover at least 24 mortgage payments, and to take out life insurance equal to 120% of your mortgage, naming the lender as beneficiary
Finance
Private-Rate.com specialises in helping expats obtain financing.
A French mortgage calculator with an associated affordability calculator can be found at FrenchMortgageProperty.com.
Under French law, to receive a loan, your entire set of present and projected liabilities (rents, mortgages and other regular expenses) must not total more than 30% of your net household income. If you are aged over 65, the banks will disregard earned income and only include pensions and other passive income sources in their calculations.