The Republic of Ireland is an increasingly popular expat destination, as more and more companies choose to relocate there. Of the population of nearly 5 million people, 80,000 were reported to be immigrants in 2016. Property in Ireland is expensive and in high demand, so it is important that you understand the market and the processes before you begin your search.Daft.ie is Ireland's leading website for finding both rental properties and properties for sale, with as many as 70,000 property listings on the site at any one time. You should also look at Property.ie and MyHome.ie, and you may even find what you need on Gumtree.ie.
Renting property in the Republic of Ireland
Rent in Dublin has been reported as the fifth most expensive in Europe, costing an average of €3,613 per month. Cork and Galway are much affordable, with the average prices of rent being €1,372 and €1,260 respectively. The country's average monthly rental price is €1,391.
Affordable rentals are therefore in high demand, so it is recommended that you set up online alerts for new listings and call agents or landlords as soon as you see something suitable. Expats also advise bringing key documents with you to viewings to help speed up the rental process.
Furnished listings are more popular than unfurnished listings, which is good news if you are only looking to relocate temporarily. However, you can always negotiate with your landlord if you would prefer to provide your own furniture. Make sure you check the property's Building Energy Rating (BER) to help you manage energy costs.
When you have found the right property, you are likely to be asked to put down a holding deposit to secure the listing. Be aware that, if you do not end up signing a rental contract, this is unlikely to be refundable. At this stage, you will need to provide documentation, including references, your ID and your Personal Public Service (PPS) number.
You will also need to pay a security deposit when signing the contract, to cover any unpaid rent or required repairs when you vacate the property. The deposit is usually one month's rent, and it will be held by the landlord. Make sure you get written receipts for deposits.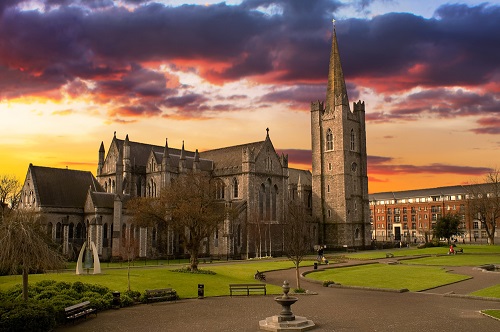 Rent in Dublin has been reported as the fifth most expensive in Europe.
All renters (except lodgers) are legally entitled to a rent book. The rent book should list every payment made to the landlord, including your monthly rent and the value of the deposits paid. It is the landlord's responsibility to provide you with a rent book, and it should contain all the important information related to the tenancy. For example, it should include the landlord's name and address, the cost of rent and a record of every time it has been paid, and the length of the tenancy and the date it was commenced.
Once you have signed a contract with your landlord, your rent cannot be increased for two years, unless there have been major alterations to the property. Under Part 4 of the Residential Tenancies Act 2004, tenancies become a Part 4 tenancy after six months, and the tenant gains security of tenure for six years.
Ireland has also introduced Rent Protection Zones (RPZs) to help standardise rent costs in its most oversubscribed areas. If you choose to live in an RPZ, rent is capped at a 4% increase per annum. A full list of RPZs and when they were designated as such can be found here.
If your landlord wants you to vacate the property, the length of the tenancy will determine how much notice they need to give you.
• Six months or less: 35 days
• Six months to one year: 90 days
• One to three years: 120 days
• Three to seven years: 180 days
• Seven to eight years: 196 days
• Eight or more years: 224 days
There are exceptions to these rules, for instance if rent is in arrears, details of which can be found here.
Buying property in the Republic of Ireland
Much like rental prices, house prices in Ireland have continued to rise in recent years. On average, they are up 84.2% from a trough in early 2013. There are no restrictions on expats buying property in Ireland, but bear in mind that owning a residential property will not entitle you to legal residency.
Expats are able to obtain mortgages from Irish banks, but you should be prepared to pay a higher deposit of 30% to 50% of the property value (as opposed to 10%, which is how much an Irish resident must pay). The bank will require you to have home insurance and life assurance before they will approve the loan.
Property sales are managed privately, and each estate agency has its own list of properties. Therefore, it is important to register your interest with as many agencies as possible in your chosen area. Should you want to engage your own agent to help you search, you can find one on Ireland's Golden Pages, or in the Property Service Regulatory Authority's Register of Licensed Property Services Providers.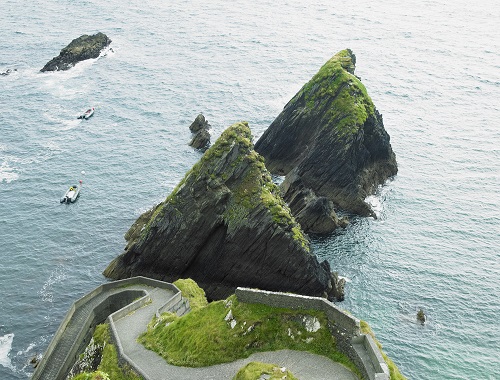 There are no restrictions on expats buying property in Ireland.
When you are ready to put in an offer, you need to place a booking deposit of between €3,000 and 3% of the sale price. It is quite common to put in an offer around 10% to 15% below the property's asking price. However, in high demand areas, such as Dublin, be prepared for a lot of competition, and for the house to sell for much more. If you are outbid, your booking deposit will be refunded.
Sellers are under no obligation to disclose property defects. It is therefore highly recommended that you arrange to have the property surveyed. Once you have the survey results, you should get your mortgage approved. Do this before you put down a deposit or sign a contract, in case your application is rejected. Make sure that you check the property's BER, and whether the property is in a High Radon Area and has been tested for radon.
At this point, you should engage a solicitor to draw up and exchange the Deed of Conveyance with the seller's solicitor, who will draft and send the house sale contract for approval. The deposit is due when the contracts are signed. You can expect the conveyancing process to take about six to eight weeks.
Residential properties in Ireland are subject to stamp duty of 1% of the total property value up to €1 million, and 2% on any value above €1 million. Once paid, the sale can be registered and completed.
Though competition is fierce and you will need to act quickly to secure a home, the benefits of living in the Republic of Ireland will outweigh the initial cost.