France is known for many things. Its cuisine is renowned the world over, and some of the most sophisticated vintage wines can be found in France. The country has been an important center of art and is the abode of many famous artists. It is a tourist hotspot and is one of the most visited destinations in the world, as well as being a center of romance. The world's largest museum, the Louvre, is in France. It also has one of the most famous cemeteries in the world, the Pere-Lachaise Cemetery. It's therefore no wonder that having a home in France is so advantageous.France has many housing options, most of which are affordable. Options range from condominiums to studio apartments, from chateaus to farmhouses. Apartments and studios are predominantly available in the cities, while the characteristic French chateaus and stone houses can be found further away.
French real estate publishers Explorimmo and Explorimmoneuf, carried out a survey of the top ten French cities for buying property. The cities were examined on a variety of criteria including demographic change, the job market, whether there was a university in the area, and the relative costs of renting a studio.
Here is the complete list of the top ten French cities for buying property.
1. Rennes
2. Bordeaux
3. Montpellier
4. Nantes
5. Lyon
6. Lille
7. Strasbourg
8. Nimes
9. Grenoble
10. Toulouse
Let's take a closer look at each of these cities and what they have to offer.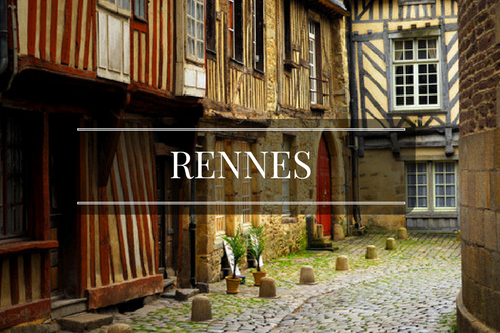 The survey revealed Rennes to be the best city in France in which to buy property. Brittany, Rennes' capital, is known to currently yield property investors the best return on their investment. Rennes obtained the top spot because it scored highly on many factors. The city has affordable prices that average approximately 2,500 euros per square meter (Paris averages a whopping 8,500 euros!). Demand for rented housing is also high, especially from students who attend the Rennes University. Rennes even has a vibrant new business district and an efficient transport system that will only get better when the high-speed rail link between Rennes and Paris is introduced.
Rennes is a university city with medieval streets and an old town air. Much of the city burnt down in the fire of 1720. However, many older parts remain, including streets around La place Sainte-Anne, which features half-timbered homes, and place des Lices, originally a jousting spot, now home to the popular Saturday morning market. In close proximity is the Porte Mordelaise, which dates back to the 15th century, and was once the city's main gate. The Palais du Parlement de Bretagne is one of the finest buildings in Rennes and is located in the east of the old town.
Buying a house in Rennes is a good investment. The rental market is thriving thanks to the universities and specialized institutes in the city. A home in Rennes is ideal for those who want the city life but still enjoy a traditional atmosphere. Rennes is well-connected and has strong transport links. The airport is connected to 80 destinations, and the city is only two hours by rail away from Paris.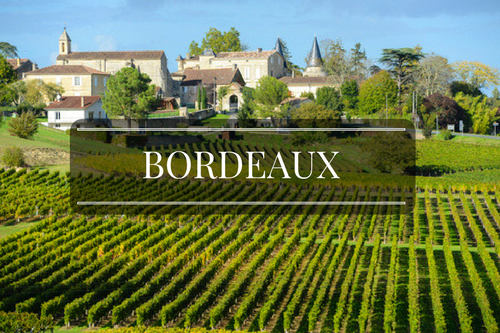 Second on the list was Bordeaux, which scored well for its affordable property rates, averaging 3,250 euros per square meter. It is also well connected by transport. This southwest city has plans for a new train line, which will reduce the travel time to Paris to around two hours.
Bordeaux is a commercial hub, well known for its architecture, arts, food and drink. The types of property you will find here range from townhouses and apartments in the city center to properties on the city's outskirts and Entre-Deux-Mers, the wine region located between the rivers Garonne and Dordogne. Many expats choose to invest in property in the Medoc, Pomerol or St. Emilion wine regions, where there are a variety of properties to choose from, catering to different tastes.
Bordeaux is one of France's most dynamic cities. The city used to have a sleepy feel to it, but in the last ten to fifteen years, the city mayor Alain Juppé had made efforts to brighten up the city, creating pedestrianized boulevards and a modern, efficient transport system. There has also been restoration of the city's neoclassical architecture. Half of Bordeaux is Unesco-listed, making it the largest urban World Heritage site. Bordeaux also has a considerable university population.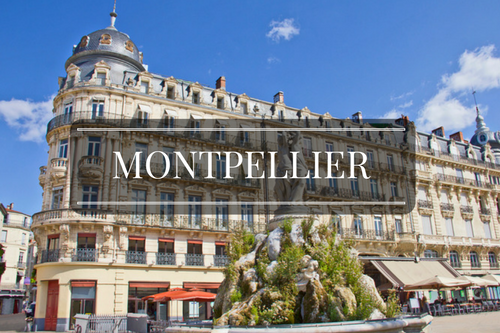 Montpellier, also in the south, came in third. This city, which dates back to medieval times, is both traditional and modern, with an old, charming city centre, a lazy, Mediterranean ethos, great cuisine and wine, and interesting cultural events. The city has plenty of property for sale, most of it apartments. This is because many of the grand houses were divided into apartments some time ago. Since the city is very popular with the French, property prices tend to be high. However, buying property in Montpellier can be still considered a good investment, since it is the fastest growing city in Europe.
Students from out of town make up a large portion of the city's population, and as a result there is a great demand for small apartments. Many expats buy holiday properties in southern France, and in Montpellier, they have the option of renting these properties to students through the rest of the year, thus maximizing the returns on their investment. Coastal properties that are an easy commute from Montpellier are ideal, since they work well for both their expat owners and their student tenants. In recent years, properties in the charming villages on the outskirts of Montpellier have also become popular among families who don't want to live in the city but still need ready access to it.
In Montpellier, depending on the age, homes are in the range of 2,500 to 3,700 euros. Montpellier's Port Marianne in the southwest is one of the points of attraction of the city.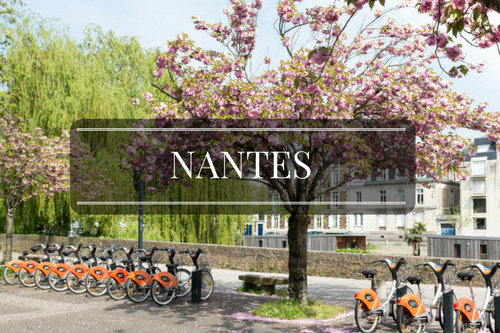 Nantes, which came in at fourth place, was also recently titled the best French city to work in. This city used to be a busy seaport in the Loire estuary. Nantes has a rich architectural heritage and is known for the Château des ducs de Bretagne, a Renaissance-style castle surrounded by a fortress, a medieval quarter and one of the highest cathedrals in the country. Nantes is a big city and hence has great variety in its property market. Properties in the city center are highly sought after. Most properties in Nantes are main homes. Further, since Nantes is being a big city, most of the properties are apartments. You can find here apartments of every size. About 24 percent of the properties in Nantes are townhouses, which are not very large, but which often have gardens. These are mostly simple homes, but some have decorated openings framed with red bricks.
Reports indicate that about 7,500 people move to Nantes each year. Businesses are also doing well in Nantes, and statistics from a local development agency showed that 2016 was a record year for businesses relocating to Nantes. Among the 86 companies that moved to Nantes, which will generate 1,400 jobs, a third had relocated from Paris. Nantes did not always enjoy a good reputation among French cities, but since 2016, it has emerged as one of the best places to work in.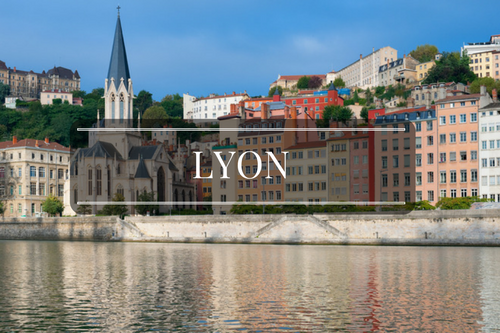 The city of Lyon is France's second largest and second wealthiest city. It has a high-end property market that tends to be local. Expats like Lyon for its geography. It is also a hub of international business and is conveniently located for trips to southern France as well as for skiing. Lyon's property market value has been on the rise, and the city has received a boost from government-introduced home loans schemes and tax incentives to boost the buy-to-let sector. Lyon is a bustling city and despite its smaller size, it competes with Paris. The city has around 120 auditoriums and theatres and 30 museums. It is great for walking around and the cuisine available in its traditional restaurants, known as bouchons, is delicious.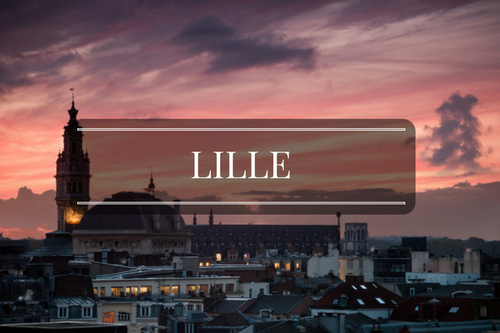 Set in northern France, Lille is France's fourth biggest city. Previously, it was often overlooked as a destination to settle in. However, this has changed, since the city has easy access to three European hubs and a vibrant culture. It now has a considerable hipster population! Lille lies close to the Belgium border and is a major city in the Nord-Pas-de-Calais region of France. There are many Brits living in Lille. This could be because it is similar to the UK in some ways. However, Lille is considered one of the country's poorest regions and is surrounded by towns that have had a difficult history. Despite this, Lille remains a vibrant and welcoming city.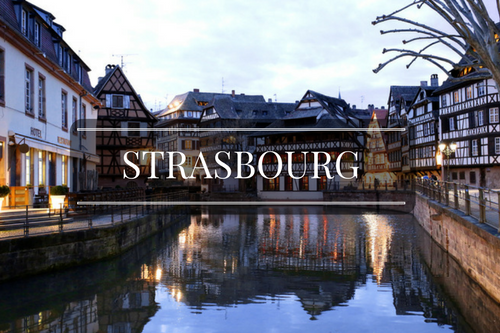 Strasbourg is the capital of Europe and also the capital of France's Alsace region. It is a young city, known for its dynamic and lively vibe. It is a cultural hub and has everything from museums, operas, concert halls, theatres and a host of festivals. It is also the abode of some important historical heritage sites such as the Grande Île, an island that is a wonderful blend of French and German influences. The city is easy to explore on foot or by bike. Each district of Strasbourg has its own unique history and identity. The city center has all the city's main sites and monuments such as the Ponts Couverts, a set of bridges and towers that date back to the 13th century, and the cathedral. Strasbourg offers some good housing options and a high standard of living. It has a flexible rental market.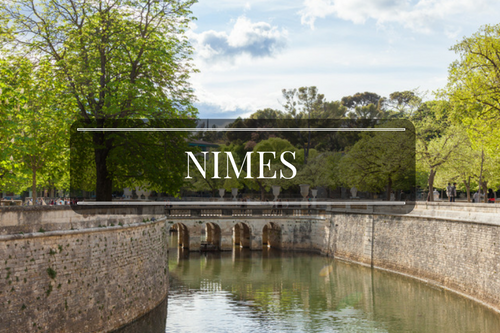 Nimes has a growing property market, largely due to the high prices in the nearby cities of Montpellier and Perpignan, and is located along the coast of the Languedoc-Roussillon region. It also offers easy access to the high-speed train services know as TGV, and is home to a popular university. Around 86 percent of properties in Nimes are main houses, while 2.5 percent are second homes. Approximately 100,000 new homes are likely to be built during the next decade in the Fours a Chaux, Mas d'escatte and Hoche-Sernam districts. A new university is also set to arrive, meaning students will provide a major portion of the demand for rental homes in these areas. The price difference between old and new properties is less prominent today than it was before, which is a definite advantage for those looking to buy new properties.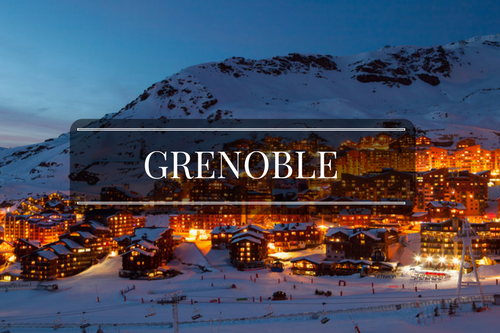 Located in Isère, in the south east of France, Grenoble used to be the capital of the Dauphiné region. Property prices here are nearly as high as the national average. However, the city has a lot to offer. It is half an hour away from the slopes, enjoys great weather and offers fantastic views of the mountains. The French Riviera is also easily accessible from this city. Houses in the city center tend to be more expensive. However, those in the more remote towns and villages are more affordable.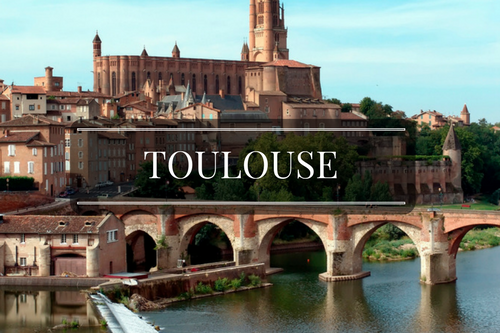 Toulouse was considered one of the most dynamic cities in 2006, but its housing market suffered during the economic downturn. The city is in the middle of the Haute Garonne, the most populated area of the city. The north of this area is more expensive than the south due to its economic robustness. Students looking for housing in the city would do well to invest in the quarters of Patte d'oie Saint Cyprien or Saint Michel. Those who want to live in a more upmarket area will find good homes in les Carmes, le Capitole or Busca. The most expensive homes are found in the city center, in the southeast part of the city and in the upcoming quarters like Borderouge.
Have you lived in one of the places listed above? Share your thoughts in the comments, or answer the questions here to be featured in an interview!