Germany is the largest economy in Europe, and a major force globally. The job market there has remained buoyant in recent years. Levels of employment are high, and terms and conditions at work are usually generous.With good public transport and health care, Germany is an attractive place to work, and welcomes expats with suitable professional, vocational and academic qualifications. There are also opportunities for short-term and more casual types of work.
Although you may find work that doesn't require fluency in German, speaking the language to a good level will be a significant advantage to you. Germany has skills shortages in a number of areas, and these are likely to grow.
Visas and work permits
Residents of Nordic, EU and EEA countries do not need to apply for a work permit. Citizens of the USA, Canada, Australia, New Zealand, Japan and South Korea may enter Germany without a visa, and can apply for a residence and work permit once they have arrived. Nationals of all other countries must apply for a visa before they arrive in Germany.
Rules on moving to Germany for work purposes have recently changed. In March 2020, the new Skilled Immigration Act came into force, making it easier for qualified, professional non-EU nationals to find employment.
Under the new rules, expats may come to Germany for up to six months in search of work, and employers no longer have to prove that no German or EU national is available to fill a vacancy. Also, opportunities are no longer restricted to areas in which the EU has a skills shortage.
In addition, you can apply for and work in a job that is related, but not directly, to the field in which you are qualified. Expats with university degrees may now work in jobs related to their area of study where a degree is not essential. This does not, however, include semi-skilled work.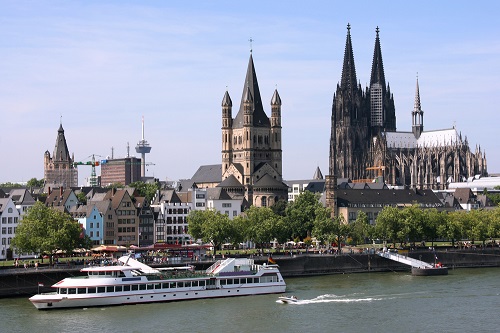 Rules on moving to Germany for work purposes have recently changed.
A qualified professional under the new law is a person with a university degree or a vocational qualification acquired after a minimum of two years' training. Before you can work, you must have your qualifications recognised officially by the appropriate authority in Germany. You can find advice on this on the Recognition in Germany website.
While visa applications usually take around three months to process, this may be faster if you have already been offered a job in Germany. If you are applying for a visa to Germany to look for work, you must be able to show you can support yourself financially for six months. You will also need to be able to demonstrate competence in German.
Once you have a visa, your partner or spouse (regardless of their or your gender) and dependent children can accompany you.
How to find a job
A quick search shows how easy it is to find advertisements for jobs in Germany. The German Federal Employment Agency (BA) maintains an online job portal, where you can not only search for jobs in your field, but also upload your CV and create a profile, so that potential employers can find you. It is updated daily, and has listings in French and English, as well as German. You can also find information and links to listings on the official government website, Make It In Germany.
Many German companies advertise vacancies on their websites, and, if you are already in the country, newspapers and local employment agencies (including local branches of the BA) are another excellent resource. You will also find listings via international recruitment agencies, including Glassdoor, via LinkedIn and at trade and job fairs.
At time of writing, Germany has skills shortages in nursing (particularly geriatric nursing) and other medical specialisms. Germany is also short of train drivers, mechanical and electrical engineers, teachers, skilled-craft workers and more. There are shortages in scientific and mathematical disciplines, including in the chemical and pharmaceutical sector and in bio- and nano-technology. For nearly all of these occupations, speaking good German is essential.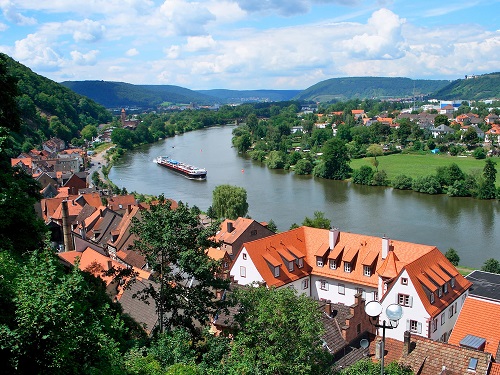 The German Federal Employment Agency (BA) maintains an online job portal.
Your C.V. – known in German as your lebenslauf – should be kept short if possible, ideally with a maximum of two pages. It should contain your personal information, qualifications, experience, voluntary work, computer and language knowledge and scholarship details. It is standard to set your information out in two columns.
Employers do not usually expect you to include your career goals and objectives in your C.V. These should go in your covering letter. Most people will include a passport sized photograph of themselves in a professional environment. You should try to emphasise factual details that might support your application.
The average salary in Germany in 2019 was €48,500 before tax (£42,400/$52,300). Germans work on average around 36 to 40 hours a week, and, by law, every employee is entitled to a minimum of 24 days' paid leave a year. You will receive six weeks' full salary if you have to take sick leave, and 70% of your salary, paid by the national health insurer, thereafter, if applicable.
Your spouse or partner may also look for employment under your residence permit, but will need to seek their own work permit. These are not usually difficult to obtain.
Useful links
• Visa information – in English
• Official German government website – provides information on living and working in Germany for expats
• Website of the Federal Employment Agency
• Recognition in Germany website