Healthcare in Gibraltar is run by the Gibraltar Health Authority, the GHA. Health insurance is organized by a contributory system called the Group Practice Medical Scheme (GPMS), and if you are registered for the scheme you will be covered for some dental treatment, but not for routine eye care unless it's an emergency.Overall, the quality of healthcare in Gibraltar is of a high standard, whether you use the state system or opt for private health cover.
Since English is the first language of the territory, you should have no linguistic problems if you are English-speaking. However, if you are a cross-border worker and living or working in neighbouring Spain, you may prefer to access dental and eye care in Spain rather than in Gibraltar.
How to register with a dentist
There are a number of dental surgeries in Gibraltar, which you can locate via Google or the phone directory. Expats report that this can be a little confusing: since the territory's dentists are all private, many tend to advertise their more advanced services such as implants or tooth whitening, but it's recommended that you check that any potential choice also undertakes basic procedures such as check-ups and fillings. Most of them do, but it may not be immediately obvious.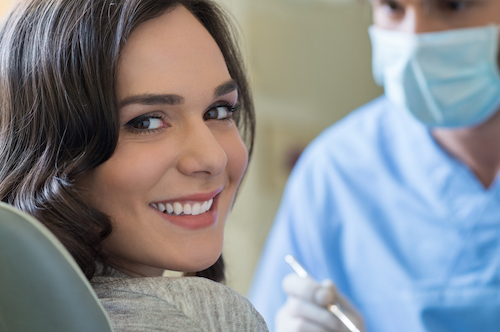 Make sure you know which procedures your local dentist covers
Gibraltar has one public hospital, St Bernard's, and a Primary Care Centre which also offers dental treatment with a team of seven dental nurses. A dentist is on call at the PCC out of hours and at weekends, and can be contacted for dental care for children and emergency treatment for adults. Adults with toothache will be asked to attend the emergency clinic the next day.
The full range of dental care at the PCC includes:
• restorative dentistry
• prosthetics
• orthodontics (braces)
• paedodontics (children's dentistry)
District Medical Service patients are entitled to these services, with the exception of Orthodontics. Your GP will be able to refer you for oral surgery or medication.
The PCC dental clinic is open from Monday to Friday 9.00-12.40 and 14.00-16.40.
To what extent does national insurance cover dentistry?
Dental treatment is not covered under the GPMS, with the exception of children, so you will have to sign up with a private dental practice.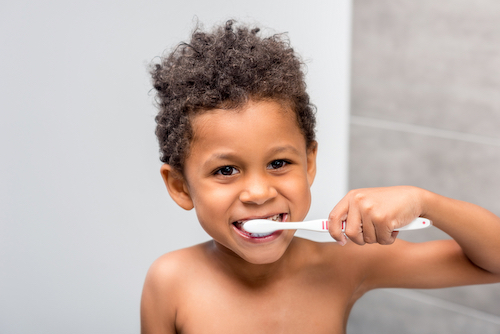 Dental treatment is free for children
The Primary Care Centre says that if you are in full-time education, on supplementary benefits, or have been granted exemption, you may be able to receive treatment free of charge. Adults registered at the Primary Care Centre, or in possession of an E111, may be treated in case of an emergency and will then be referred back to their usual dental surgery.
Accessing private dental treatment
Essentially, every dentist in Gibraltar is private, although you may be exempt if you fall under certain categories. Costs will obviously vary depending on the surgery and the nature of your treatment, but some ballpark figures are below:
• new patient consultation and examination: £120
• routine examination (for existing patients): £90 – £120
• new child patient consultation: £60 – £120
• fillings: £120 – £300
• crowns and bridgework: from £1,000
• root canal: £500 – 700
• dentures: £800
• implants: from £2500
How to register with an optometrist in Gibraltar
There are a number of optometrists in Gibraltar (the oldest has been there since 1830), and you should have little difficulty in accessing the eye care that you need. You can find your local branch via the phone book or by looking on the internet.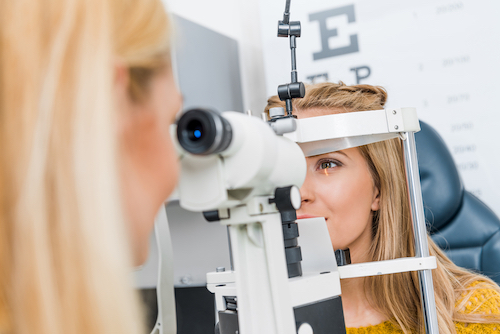 Eye care is not generally covered under the national health system
Eye care is not covered under the GPMS except in cases of emergency and some eye-related illnesses, in which case you will be treated at St Bernard's. The ophthalmic department at the hospital covers conditions such as glaucoma, diabetes-related eye complaints, low vision assessment, hypertension-related eye conditions and more.
The Gibraltar Health Authority's Ophthalmic Unit has recently started a cataract surgery initiative to reduce the waiting lists for surgery: this should be covered by the GPMS, but it's best to check with your GP or with the GHA. The initiative is run by nursing staff, hospital optometrists, ophthalmologists and administrative staff, and is supported by some local optometrists outside the hospital system.
The initiative consists of pre-operative clinics, surgery and post-operative clinics, undertaken at the GHA's Ophthalmic Unit after hours. Four surgical sessions are scheduled during normal working hours for patients who may need additional medical support from other GHA staff, or who are having their surgery in the hospital's main theatre under general anaesthesia.
Accessing private eye treatment
Contact lenses will cost you from around £40 – 70, depending on the type and the length of supply. Glasses start at around £120 for the frames; lenses are usually extra.
There are a number of private eye clinics on the Rock offering laser surgery for sight correction. It is worth shopping around to compare costs if you are looking into this kind of treatment, and also checking how much similar procedures could cost you over the border in Spain.
Would you like to share your experience of life abroad with other readers? Answer the questions here to be featured in an interview!