Public sector healthcare in Gibraltar is run by the Gibraltar Health Authority (GHA), who also organize the national insurance scheme. Since this British Overseas Territory is so small, with only 30,000 inhabitants, it has only one public hospital, St Bernard's. There are also a number of private providers including one public sector hospital, the Hospital Quirónsalud Campo de Gibraltar, for those who have private health cover. Some expats choose to go over the border to private clinics in Algeciras or Marbella in Spain.Overall, the quality of healthcare in Gibraltar, whether in the public or the private sector, is of a high standard and you should have no problems accessing suitable treatment for your needs. Since English is the first language of the territory, you should have no linguistic problems if you speak English.
Public healthcare in Gibraltar
The Gibraltar Health Authority (GHA) was established in 1987, in conjunction with the Social Welfare System. Both are based closely on the model of the UK's NHS. Recently, the GHA has entered into a relationship with Spanish private healthcare provider Quirónsalud.
The GHA currently refers patients for specialised treatments to the group's various medical centres, and it has also recently formed a contractual relationship with the Clínica Universidad de Navarra.
If you are seeking medical treatment on the Rock, therefore, your choice will not be confined to the public or the private sector actually in Gibraltar itself, but also in Spain and possibly in the UK, since the GHA also makes tertiary referrals to the NHS. A number of medical specialists are also flown in from the UK for regular appointments in Gibraltar's public and private sector.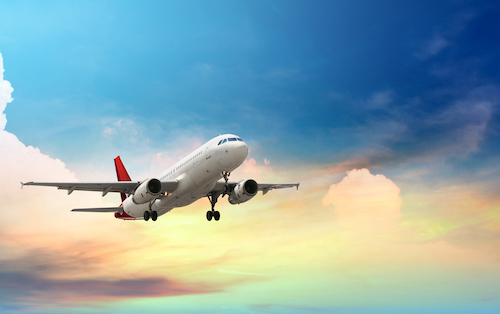 You might be referred for treatments in the UK or Spain
In 2018, HM Government of Gibraltar and the GHA issued a joint statement to the effect that there are currently no plans to privatise public healthcare in Gibraltar.
St Bernard's deals with emergency cases, primary care and surgical treatment, maternity and mental health, among other forms of treatment. Its primary care centre has around 20 GPs on staff. The GHA also runs the Ocean Views Mental Health Facility and has recently set up a children's primary and secondary care centre.
If you are a resident of Gibraltar, you will be entitled to medical care that is free at the point of delivery, and if you are a British citizen, you are also eligible for it on production of a valid UK passport. If you don't fall into either of these categories, and if you are not from a EU state and do not have an EHIC card, you will need to take out private health insurance.
Gibraltar also has a Health Promotion Department, which uses social networking and promotional programmes to assist citizens of the Rock in making health choices. The Department also addresses underlying issues such as inequity, poverty, and lack of opportunity.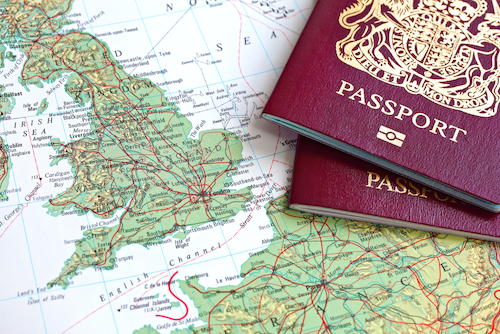 If you are a UK citizen, you can receive free healthcare by showing your passport
The GHA has an internal Infection Prevention, Control and Immunisation Department, comprised of two Infection Control Practitioners whose role is to oversee the prevention and control of infections throughout GHA premises. In addition, the GHA runs Abdominal Aortic Aneurysm (AAA) screening and Bowel Screening as well as other forms of screening. The GHA runs a drug rehabilitation centre in the upper Rock.
Cancer Research UK also has a branch in Gibraltar and runs regular events in the territory. Both the private and public sector healthcare deal with oncology.
You should have no problems with accessing your prescriptions, although you may have to make a small co-pay charge for some medication. This cost is capped.
Private healthcare in Gibraltar
Gibraltar's private hospital, the Hospital Quirónsalud Campo de Gibraltar, covers both primary and secondary care, with private GPs and access to surgical treatment, plus opthamology, dermatology, plastic surgery, psychological counselling and other forms of treatment.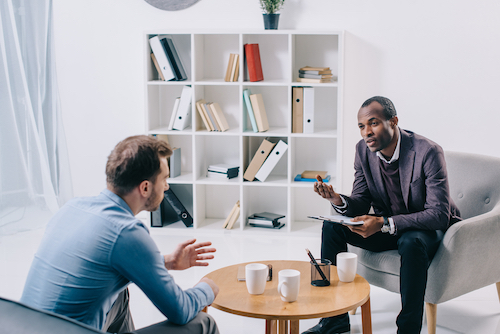 Psychological services are available in Gibraltar
There are no public dental practices in Gibraltar and you will need private cover or to pay out-of-pocket for dental treatment. Your children will, however, be treated for free under the national scheme.
Would you like to share your experience of life abroad with other readers? Answer the questions here to be featured in an interview!