The cost of healthcare in the British Overseas Territory of Gibraltar will depend on a number of factors, namely whether you as an expat:
• are signed up with the national insurance scheme, the Group Practice Medical Scheme (GPMS)
• have private insurance
• have a combination of national and top-up private insurance to cover procedures (such as dental and optical care) which do not fall under the national scheme
• do not have insurance at all and are intending to pay out-of-pocket for any treatment that you receive.
We will look at each of these options in turn, and undertake some comparisons.
State health insurance costs in Gibraltar
If you are eligible to register with the GPMS, or are a British national, then you and your dependents will be covered.Retirees are also covered if they are either British and in receipt of a pension, or if they are expats of another nationality who have been making national insurance contributions into the GPMS. International students will be covered as long as they are from the EU; if they come from outside the EU, they'll need to take out private cover.
Non-economically active EU residents may be asked to pay a voluntary contribution into the GPMS. If you are uncertain about your eligibility, then you can consult the Gibraltar Health Authority (GHA) and they will advise you.
Visitors to the territory will be covered if they have a valid British passport but anyone else is advised to take out private health insurance or, if from the EU, make sure they bring their EHIC with them.
If you are an expat from a country other than the UK, check your eligibility with your employer or the GHA. Americans, for example, are advised to take out travel or private insurance if they are only going to visit Gibraltar for a short period. If you are a US expat and will be working and residing here, then the same rules will apply to you as to residents of the Rock as long as you are paying your national contributions.
What is covered by the state health insurance system?
Visits to the doctor and emergency hospital treatment will be covered by the GPMS. Dental treatment is not covered under the GPMS, with the exception of children, so you will have to sign up with a private dental practice.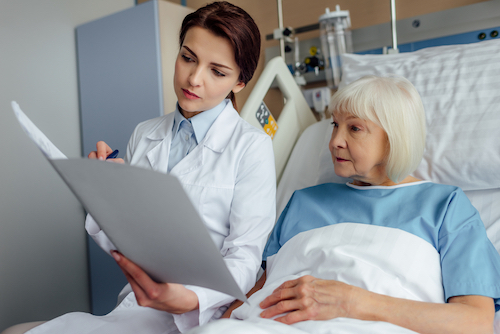 Emergency hospital care will be covered
The country has one public hospital, St Bernard's, which deals with emergency cases, primary care and surgical treatment, maternity and mental health among other forms of treatment. Its primary care centre has around 20 GPs on staff. The GHA also runs the Ocean Views Mental Health Facility and has recently set up a children's primary and secondary care centre.
How much does treatment cost in the public system?
If you are either signed up with the GPMS or are a British national, then you will be entitled to medical care that is free at the point of delivery. You will have paid for your treatment via your national health insurance contributions, which will have been deducted directly from your salary, either in Gibraltar or in the UK.
The GPMS cover some prescription charges, but you will have to pay for some of your medication. There is a cap on prescriptions of around £7-8.
How much does treatment cost in the private sector?
Costs will depend on whether you are making out-of-pocket payments or whether you have private health insurance. Private medical costs in Gibraltar are reported as being expensive, so you may prefer to take out private cover for additional peace of mind.
The Rock has one private hospital: the Hospital Quirónsalud Campo de Gibraltar, although some expats choose to go over the border to private clinics in Algeciras or Marbella. There are also private clinics and doctors in Gibraltar itself. Moreover, the GHA itself has recently entered into a more formal relationship with Spanish private healthcare provider Quirónsalud.
The GHA currently refers patients for specialised treatments to the group's various medical centres. The GHA has also recently formed a contractual relationship with the Clínica Universidad de Navarra. Thus you have a referral system in Gibraltar which involves both the public and the private sector.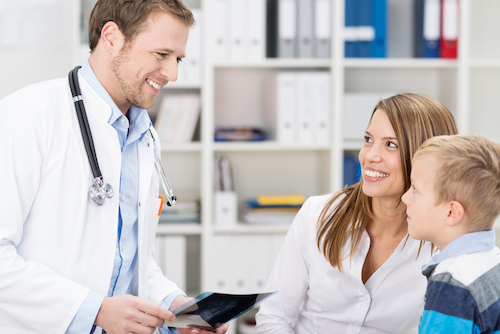 The referral system covers both the public and private sectors
Most private providers will cover you for private sector medical treatment in Gibraltar or Spain and some will give you a choice of paying in Euros, Sterling or USD.
A private sector GP will cost around £50 for a consultation in the clinic, or £120 for a home visit.
For a consultation with a cardiologist, fees will be in the region of £145, with £85 for a follow-up. For a dermatologist, the cost will start at around £80-150 for an initial consultation and a follow-up will cost around £65-120. Some specialists, such as those in dermatology, are flown in from the UK, hence the steeper cost. For general surgery, a consultation will be in the region of £150, but costs for particular procedures will vary, depending on the nature of your condition. For opthamology, you will be looking at £66 for an initial consultation and £55 for a follow-up.
As so many variables have an effect on the cost of international private medical insurance to cover you in Gibraltar it becomes very difficult to give accurate cost estimates without knowing the full details of the coverage required.
However, as a very rough guide, using a standard profile of a 40-year-old British male with no deductibles, no co-insurance, a middle-tier plan/product, all modules included and worldwide coverage excluding the US, a ballpark price of around £4,000/$5,000 might be expected. Were coverage to be expanded to include the US then the premium could increase to almost double that amount.
Would you like to share your experience of life abroad with other readers? Answer the questions here to be featured in an interview!