Gibraltar has a modern healthcare system, based on a two-tier model of both public and private health insurance.If you are a British national or registered with the Group Practice Medical Scheme (GPMS), you will be covered by public health insurance throughout the course of your pregnancy and the standard of public care is high. However, you can also access private maternity care in either the Rock's private hospital or a clinic.
How to decide on a birth plan
A birth plan is a list of what you would like to have happen in labour and beyond, written so that your doctor know what your wishes and expectations might be. Examples include:
• where do you want to give birth?
• who do you want to have with you (e.g. your partner)?
• what kind of birth do you want (e.g. vaginal birth or a Caesarian)
• do you need any birthing aids?
• do you want pain relief, and if so, what kind?
• what kind of birthing environment would you prefer?
Maternity care in Gibraltar
Regular checkups take place throughout the pregnancy. Mothers-to-be can choose either a public or private gynaecologist or obstetrician. Community midwives run antenatal and postnatal clinics at St Bernard's Hospital.
The Millicent Mackintosh Maternity Ward at St Bernard's (Gibraltar's single public hospital) has 11 beds and 8 cots. It will provide care throughout pregnancy, childbirth and the postnatal period. The GHA has three community midwives who run antenatal and postnatal clinics and book appointments. The maternity ward also has a Special Care Baby Unit with two incubators for those babies requiring emergency and stabilisation special care.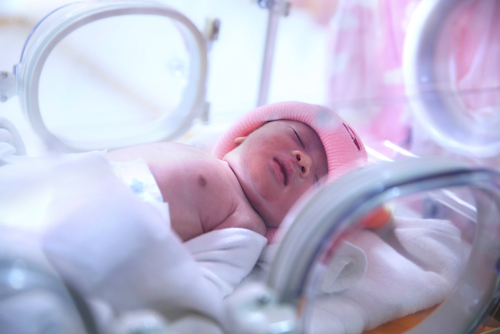 There is a special care unit for babies who need intensive care
If you need to be admitted with any complications of pregnancy or you go into early labour, you will be placed in either a two-bed antenatal bay or a side room, depending on your personal circumstances.
The unit has three labour wards for deliveries and postnatal bays to house mothers and babies. You will need to check with the hospital whether they will allow your partner to accompany you during the birth.
Gibraltar's private hospital, the Hospital Quirónsalud Campo de Gibraltar, also runs a full range of maternity care and also offers reproductive and fertility treatments, such as IVF. It has facilities for treating high-risk pregnancies as well.
Baby STEPPs (Support Through Early Parenthood & Pregnancies) Gibraltar offer post-natal classes and other forms of support.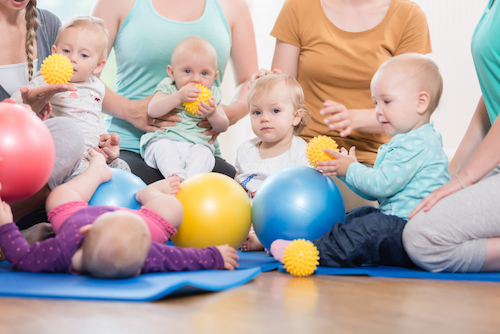 Post-natal classes are available
You must register your child within 21 days of the day of birth and will need a birth registration certificate.
If you are married, either parent can register the birth on their own. If you are not married, both parents have to register the birth together and will need the following documents:
∙ a completed registration form
∙ a valid form of photo ID (e.g. passport, ID card or driving license)
∙ if applicable, your marriage certificate
A dependent of a worker who is resident in Spain but working in Gibraltar (frontier worker) should be registered with the healthcare system in Spain, and the costs of the birth are covered in Spain.
You will be entitled to the following maternity benefits.
Maternity grant: paid up to 9 weeks before the birth and for 6 weeks after. This takes the form of a lump sum payment of around £600, but your eligibility for it will depend on the amount of national insurance contributions that either you or your partner have made. This is based on the period up to 52 weeks in the year before the birth, and up to 40 in the year preceding that.
Maternity allowance: this is a weekly benefit in the region of £87 paid while you are on maternity leave. It is paid on your social insurance contributions record alone, not on your partner's. You can claim this from 11 weeks before the baby is due but not later than 6 months after the birth.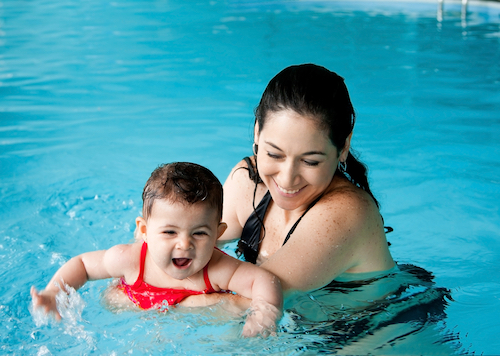 Maternity leave is set at 14 weeks
You don't have to pay social insurance contributions for any week in which you are absent from work on maternity leave, which is set at 14 weeks in Gibraltar. However, you may take a longer leave: up to 29 weeks if you have been continuously employed for a year prior to the birth. You can also take up to four weeks of parental leave, but your employer is not legally obliged to pay you during this period.
Finally, note that although maternity cover and childcare in the territory is good, Gibraltar has some of the strictest abortion laws in Europe: you can technically face life imprisonment, though this does not usually happen in practice. Your alternative is to travel to Spain for your procedure. The legislature is due to have a referendum in 2020.
What nationality will my baby be?
Your child may be entitled to be registered as a Gibraltarian: check this with the Department of Social Security.
Would you like to share your experience of life abroad with other readers? Answer the questions here to be featured in an interview!