Public sector healthcare in Gibraltar is run by the Gibraltar Health Authority (GHA), who also organize the national insurance scheme, the Group Practice Medical Scheme (GPMS). If you are a British national or are registered with the GPMS, your prescriptions will be subsidized under the national scheme.If you have a private sector GP, your prescriptions may be covered by your private health insurance, or you may have to pay out of pocket.
What is available?
You should be able to access a full range of medication in Gibraltar, either on prescription or over-the-counter, and expats report that you may have a wider choice on the Rock itself than over the border in Spain.
The Gibraltar Health Authority has recently implemented a new repeat prescription service at the Primary Care Centre, so that patients can get a repeat prescription of their regular medications without necessarily having to book a further appointment with a GP.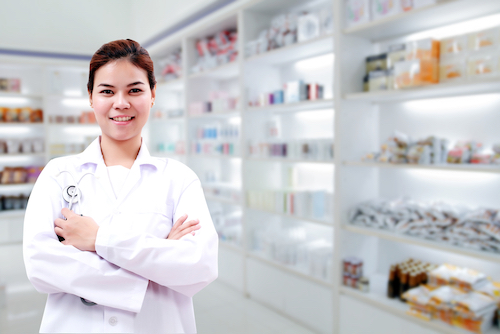 You might be able to get a repeat prescription without visiting your GP
Take your prescription to the Repeat Prescription Desk at the Main Counter of the PCC and ask for your medication. Repeat prescriptions will be ready for collection 48-72 hours later. If your GP does need to see you before issuing a prescription, the desk clerk can book the next available appointment for you.
Recently the Gibraltarian authorities have announced that they are legalising medical marijuana. This will only be available from the pharmacy at St Beranrd's hospital and is confined to the treatment of several health conditions including life-threatening pain, Multiple Sclerosis, severe epilepsy, muscle spasms and side effects resulting from chemotherapy.
Gibraltar has a variety of pharmacies, including one in Morrison's supermarket, and you should have little difficulty in accessing the medication that you need. The GHA has a list of duty pharmacies on its website, open Monday-Friday 7pm-9pm and weekends/public holidays 11am-1pm and 6pm-8pm.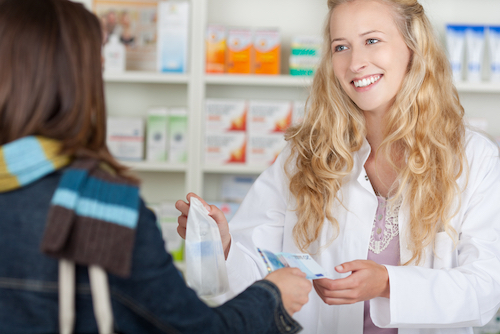 There are a number of pharmacies on Gibraltar
The Prescription and Pricing Advisory Unit (PPAU) is located in the Primary Care Centre. This manages the prescriptions issued and the reimbursement of pharmaceuticals dispensed by local pharmacies. It is also able to provide patients with medication for chronic conditions to cover shortfalls between GP appointments; assist with PCC-issued prescription omissions or errors; source medication for service users; and provide advice and assistance regarding any medication and prescription queries that you may have. It opens from 9am-12.30pm and 1.30pm-3.00pm.
How much do prescriptions cost?
The cost of your medication will depend on the nature of the drug, but there is a cap on prescriptions of around £7-8.
If you are buying medication over the counter, a packet of branded cold medicine, such as Tylenol, will cost you around £2.43. A 12-dose box of antibiotics will be in the region of £2.50.
The Crown pharmacy offers a free collection and delivery service for GHA and private prescriptions.
How to get the care you need
If you are registered with GPMS or are British national you will be entitled to treatment that is free at the point of delivery, including appointments with your doctor. If you need prescription medication you must register with a local GP. Pharmacies are widely available across the territory.
If you are visiting and need emergency medication, your best bet is to contact the pharmacy at St Bernard's hospital. They may need to contact your doctor in the UK, or they may need to contact the appropriate doctor/unit in the GHA.
Would you like to share your experience of life abroad with other readers? Answer the questions here to be featured in an interview!