Property prices in Greece were severely impacted by the 2008 financial crisis, but are on the rise again now that the Greek economy has stabilised. Over 80% of the Greek population own their own homes, and there is a thriving rental business to support the tourism industry. In addition, many foreigners choose to purchase second homes there. Airbnbs are unregulated in Greece, and rentals on their properties can artificially inflate local rates.All of these factors should be taken into consideration when you are deciding where to live, and whether you'd like to purchase or rent. It is advisable to engage the services of an estate agent, especially if you are not fluent in Greek, to ensure you understand fully all the nuances of the property and contractual details. However, agency fees can be expensive.
Whether buying or renting, you should set your budget and investigate your local area. The Greeks use 'For Sale' and 'For Rent' (enoikiazetai) signage, and advertise directly online and in local newspapers – generally in Greek – instead of selling through estate agents. English advertisements may be priced higher than the Greek equivalents, as they are designed to target foreigners.
The four main real estate portals, all of which offer both sale and rental properties and provide an English language interface, are: Xe.gr, Spitagatos, Sptiti24.gr and Tospitimou.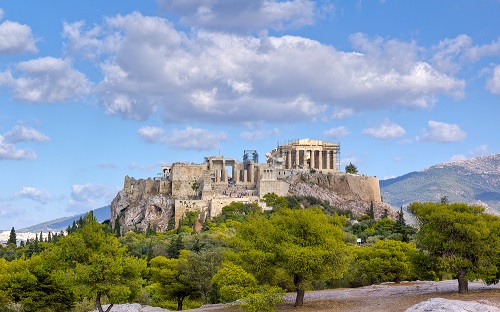 English advertisements may be priced higher than the Greek equivalents, as they are designed to target foreigners.
Renting a property
The minimum period for long-term rental is three years, although you may be able to negotiate a shorter term. However, monthly costs tend to be lower if you commit to a longer period. If you stay beyond the end of the initial lease period, it is assumed that the lease will continue indefinitely until it is terminated by mutual agreement.
Generally speaking, utilities and services are only inclusive for short-term lets, so you will need to factor these costs into your budget. If you engage the services of an estate agent, you will also need to allow for their fees, which typically amount to the equivalent of one month's rent.
According to Spitagotos, the average rental per sqm in Greece for the first quarter of 2020 was €7.37. However, there were a wide range of prices. For example, properties in central Athens cost €9.44 per sqm, in the Municipality of Thessaloniki cost €7.64, and within suburban Thessaloniki cost €5.26. Prices were as high as €28.17 per sqm in the Cyclades, and as high as €31.43 in Chalkidiki.
You will be required to pay a deposit, usually the equivalent of two to three months' rent, which is returnable at the end of your tenancy. To safeguard against potential deductions, you should take an inventory when you move in, which can then be reviewed when you move out. Apart from incidental damages and anything agreed as part of the tenancy agreement, the landlord is responsible for maintenance and repairs.
You should ensure you fully understand the details of your rental agreement, and it may help to engage the assistance of a translator if you are not fluent in Greek. Any index-linked annual rent increases must be included in your contract; otherwise your landlord can only raise rentals by going to court. Your landlord can only evict you if you don't pay your rent, and only if they take legal action.
Buying a property
Property prices almost halved between 2008 and 2017, but are once more on the increase. However, it is worth taking into account the current state of the Greek economy when deciding whether or not property is a viable investment prospect.
There are no restrictions for EU residents seeking to buy property in Greece. However, all purchasers must register whether the property is for residential or investment/rental purposes. The Greek government charges an annual residential property tax (Eniaios Foros Idioktissias Akiniton (ENFIA), which is calculated on this basis and must be declared on your tax return. Therefore, all property owners must be registered taxpayers and hold a Greek bank account.
Purchasing property in areas close to Greece's borders, such as Crete, Rhodes and parts of Northern Greece, are designated restricted, and prospective purchasers must apply to a specially appointed committee. The approval of the local prefecture may also be required, and the process is particularly difficult for non-EU residents.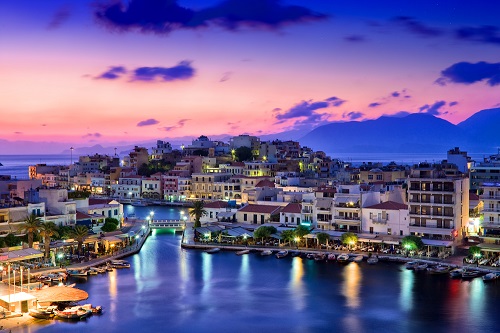 There are no restrictions for EU residents seeking to buy property in Greece.
The so-called 'golden visa' option offers residency to foreigners purchasing properties in excess of €250,000. After five years, the purchaser is entitled to apply for permanent residency. As residency and work permits have been combined in Greece, if you do not qualify for the golden visa and are not a member of an EU country, you will need to secure your permit prior to purchasing a residential property.
Once you have identified your chosen location, it is advisable to use a local estate agent, who can address all the various elements of the purchasing process. You should also engage the services of a structural engineer, who will establish the age and condition of the property, and identify any specific zoning regulations. It is a legal requirement to hire a lawyer and a notary, and you should find someone who speaks your language if you are not fluent in Greek.
As more and more Greeks have moved into central locations, there are many properties in rural areas, which are in various states of disrepair, and a comparable increase in local renovators. Land is also available, if you decide to build from scratch. Wherever and whatever you choose to buy, you should give due consideration to earthquake-proofing.
It is difficult to secure a mortgage through a Greek bank, so you should consider using a bank or lender from outside of Greece. You will need to provide documentation detailing your funding source to ensure the money is not taxed as income.
You should factor in estate agent, legal, notary and surveyor fees, as well as an initial 10% deposit. Payment of the deposit is not a legal guarantee of the sale. Once all the relevant documentation has been approved, the notary finalises the transfer of ownership.