Property prices for both tenants and purchasers are high in Gibraltar, due to the scarcity of land. The Gibraltarian government has established the Housing Advisory Council to provide advice on all aspects of housing availability, cost and affordability for property rental and sales.There are no restrictions for foreigners, as long as they have the relevant permissions to live on the island. Properties range from studios to luxury apartments and villas. Listings can be found in local newspapers, such as the Gibraltar Chronicle, through estate agents and by using online property portals. The main local portals are Mulberry Estates and Property Gibraltar. Major UK based estate agents, such as Savills and Chestertons, also provide details of rental and sale properties.
Renting a property
Rental prices vary according to location, property type and what facilities are included. A typical furnished studio with one bathroom in the town area would cost you between £850 and £1,100 per month. Similar studios in Ocean Village would cost you between £1,000 and £1,500. A two-bedroom, one-bathroom apartment in the same area would cost you between £1,200 and £1,500. The equivalent in Ocean Village would cost you between £1,650 and £2,000.
You will need to pay a deposit of between one and two months' rent, plus the first month's rent in advance. Both furnished and unfurnished properties are available, and utilities may or may not be included in the monthly rental fee. If utilities are not included, either you or your landlord can arrange these, but you will need to pay a deposit per service connection. You are responsible for settling and cancelling any utility accounts that you take out in your own name.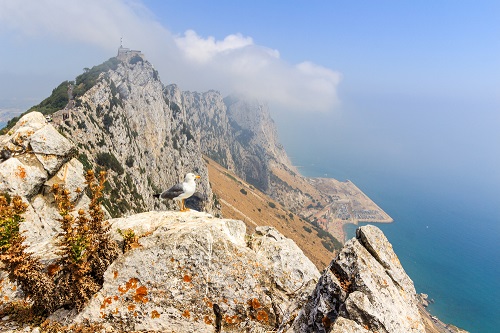 Rental prices in Gibraltar vary according to location, property type and what facilities are included.
The standard 'long-term lease' is a one-year renewable agreement, although some landlords will consider a six-month term. The contract covers all aspects of the tenancy, including duration, notice period, payment terms, any services included in the rental, and maintenance and repair liabilities. It should be agreed by both parties and witnessed.
The landlord (or estate agent, where applicable) should provide a property inventory detailing the condition of the property and a list of its contents. You should verify these details and confirm your agreement as soon as you move in. The inventory will be checked on departure, and any damages may be deducted from your deposit. Your money will usually be returned to you within fifteen days of you leaving.
You will be responsible for your household insurance, unless otherwise specified in your tenancy agreement. You may also be asked for references from previous landlords. You are responsible for notifying the local authorities of your residence, and you should ensure that the property can be registered as your main address for ID purposes. There are some rental properties that will not allow this.
Landlords are obliged by law to provide three months' notice for any rent increase. If the tenant is in arrears with rental payments, the landlord can initiate legal proceedings. The courts prefer to set a payment period for overdue rent, rather than to evict the tenant.
Buying a property
Although property in Gibraltar is expensive, there are initiatives through the Housing Advisory Council to develop more affordable housing. There are no restrictions for foreigners buying property on the open market, although expats from non-EU countries need to prove their work and residency status. Property sold on the local (or restricted) market is only available for people with a minimum of three years' residency.
Prices vary depending upon location, and many properties located in luxury developments may or may not include additional services and management fees. Most properties are leasehold, and they are usually sold fully furnished, excluding 'personal items'. These factors need to be considered when setting your purchase budget.
To secure your chosen property, you must pay an initial 2% deposit to take it off the market. The estate agent produces a memorandum of sale for the purchaser's and vendor's lawyer, thereby enabling them to prepare and agree the contract. At this time, you should arrange your financing. There are many international banks with branches in Gibraltar, as well as local mortgage providers. Estate agents will be able to recommend suitable lenders, and it is advisable to engage the services of a local mortgage broker to assist in finding the most competitive rates.
Your lender will organise a valuation survey, for which you will be charged. However, this type of survey only considers the property's value, so you may prefer to arrange for a full structural survey. If you do not need a mortgage, you are under no obligation to undertake a survey, but it is still advisable to do so. When the contracts have been exchanged, an additional 8% deposit is required.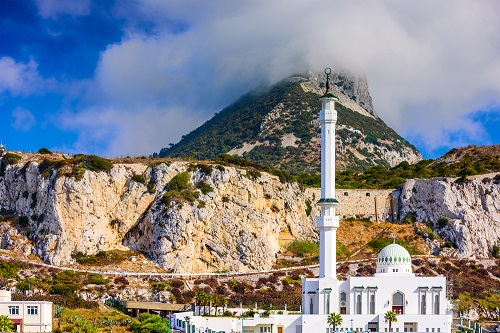 Although property in Gibraltar is expensive, there are initiatives through the Housing Advisory Council to develop more affordable housing.
There are a number of new developments underway in Gibraltar, available for purchase 'off plan.' Specifics vary, but normally you will need to put down a non-refundable 2% reservation fee to secure the property. Contracts are then drawn up and exchanged. An additional 10% is paid once a certain number of units have been sold. A further payment of 9% is paid on completion of the foundations, and another 9% when the overall superstructure is complete. The remaining 70% is paid on sale completion.
Once you have completed your purchase, you will be liable for stamp duty of up to 3% of the property value, plus up to 0.2% on your mortgage loan – look here for more information. You will also be liable for land registry fees, and the property deeds must be registered with the Gibraltar Supreme Court.
If the property is your primary place of residence and your loan is less than £350,000, you are entitled to tax relief on your mortgage interest payments of up to a maximum of £1,500 per year. There are additional deductions for first time buyers.
It is advisable to have arranged your home and contents insurance by the time you exchange contracts. If you are buying an apartment with a shared buildings insurance policy, you should review this with your lawyer to determine whether the cover will be sufficient for you.