Moving to a new country is a stressful and confusing experience, even if you are familiar with the local language and culture. In amongst all this, trying to set up healthcare that is comparable to what you would receive at home can present a minefield of options.Prescription medications are not universal: some countries have restrictions on which kinds of substances are available on prescription, and in certain cases you will only be allowed to bring a small amount of your current medication with you to your new home. You will then need to find a doctor who can prescribe you the same medication, or something similar that serves the same purpose.
When you arrive in Greece you will need to have private health insurance in order to obtain residency. Your insurer might be able to help you to obtain the medication you need, particularly if it requires a prescription from a specialist, so talk to your insurance company before you make an appointment with your doctor, since this could save you time and stress.
Visiting A Pharmacy In Greece
You do not need to register with a specific local pharmacy in Greece: you can simply go to one that is convenient. However, you will need to check that they are able to accept prescriptions from your doctor first. Both your doctor and your pharmacist will need to be registered with e-prescription.gr, the official Greek website for electronic prescriptions.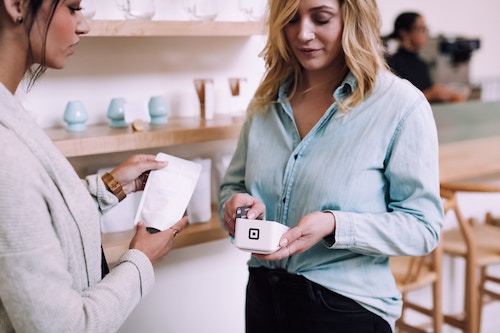 Your doctor and pharmacist should both be registered for electronic prescriptions
Electronic prescriptions were rolled out across the country in 2014. When your doctor prescribes you some medication, they will log it into the e-prescription system and you can then visit any pharmacist who is also registered and ask them to retrieve the details and give you the medication.
There are very few cases where health practitioners are not signed up to the e-prescription service, but you might find patchy service in rural areas, and you might need to travel further afield to find a pharmacy that can give you your prescription. Doctors are not allowed to give out paper prescriptions except in extenuating circumstances — for example, in the event of a blackout — so make sure you know which pharmacies offer electronic prescriptions before you visit them. Your doctor should be able to let you know which pharmacies nearby fall into this category.
In the larger cities such as Athens and Thessaloniki, pharmacists will usually speak a good level of English and they will be able to help you with basic health complaints such as coughs and colds. In rural areas you might want to take along an interpreter if you do not speak Greek.
If you are moving to Greece from another EU country, you can ask your doctor for an EU prescription before you leave. They will probably only be able to provide you with a limited amount of the actual medication, so this can be a good way to ensure you can still pick up the medicines you need even if it takes a while to register with a doctor in Greece. If you do this, make sure you ask your doctor for a 'cross-border prescription', since sometimes the same brand of medication might not be available in a different country, but within the EU you still should be able to find the same generic drugs.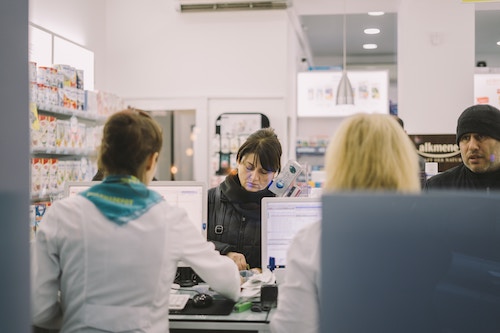 Ask your doctor for a cross-border prescription if you are moving from an EU country
Bear in mind that the rules might be different in Greece: dosage regulations differ from country to country. Do some research before you leave to find out how much of your medication a pharmacist is allowed to dispense, and if you are worried that it might not be enough, then see if your doctor can give you more than one prescription to be filled when each one runs out.
What Medications Are Available In Greece?
If you are coming from outside of the EU, you might find that some medicines you are used to taking count as restricted substances. One of the most surprising is codeine, which is allowed almost everywhere else in the EU, but in Greece is put into the same category as heroin. People entering the country are not allowed to bring it, even if it is mixed with paracetamol in its milder form.
The sanctions for bringing restricted substances into Greece are theoretically high — you can be given a prison term for trying to bring in codeine, for example — although in practice this hardly ever happens, and as long as you have only brought enough for your own personal use, it is more likely that it will simply be confiscated at the border. Nonetheless it is important to check whether the medications you take are on the restricted list before you arrive: even if you don't have to go to prison, you still won't want to be stuck without medication for a period of time.
Expats moving to Greece from the US will find that there are more commonalities between prescriptions than in many other European countries. Brand name drugs such as Adderall for ADHD might not be available, but it should not be difficult to get a prescription for something that does the same job. Ritalin and Concerta are both available by prescription in Greece.
Tramadol will not be allowed into the country, however, so make sure you talk to your doctor about an alternative before you arrive.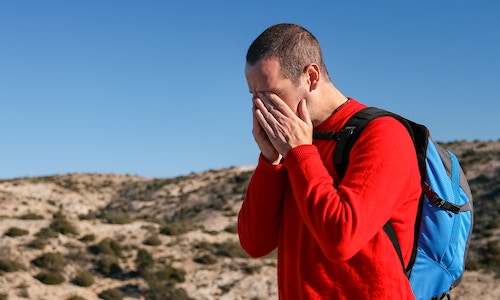 Painkillers like codeine, which is common elsewhere, are not allowed in Greece
If you are taking a prescription medication that is not available in Greece, especially if it contains a restricted substance, then you will need to have a letter from your doctor back home explaining what you need any why you require it. This letter will need to state both the names of the drugs you are bringing, and their generic names; and if you are bringing actual medication into the country then it will need to be in its original packaging to avoid confusion.
You might also need to get this letter translated into Greek by a certified translator — this should save you time at the border. You will need to go through the 'I have something to declare' gate when you reach customs, and be ready to present any medications you are bringing with you and accompanying letters and prescriptions.
When you see your new doctor in Greece, they will probably try to move you onto a new medication that is not restricted there.
Would you like to share your experience of life abroad with other readers? Answer the questions here to be featured in an interview!