Standards of healthcare in Greece are generally high: it is on a level with most other European countries in terms of the procedures offered at both public and private institutions, and the number of specialists working in the country.However, the level of care you receive can differ depending on where you are based, and the economic crash in 2008 has had lasting effects that are still around today.
In Athens and Thessaloniki you will find a high number of excellent doctors who are able to deal with all medical problems. These are also the only locations for Greece's many private clinics, so if you have taken out private health insurance then you will need to be able to access one of these cities easily.
Specialist Care In Greece
There are a couple of areas in which Greece is leading the way around the world. Firstly, the standard of IVF and other fertility treatments offered in the country is excellent. Greek scientists have been at the forefront of research into fertility, particularly male fertility and sperm health, and this is reflected in the number and diversity of procedures offered.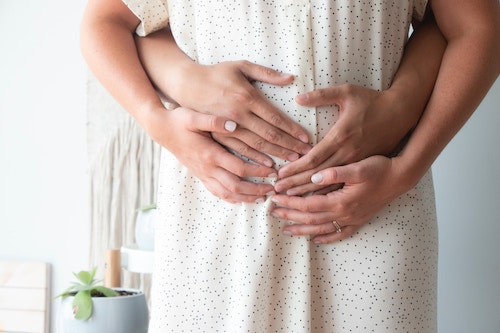 Fertility treatment in Greece is excellent
IVF is available on the national health service, so if you have registered with a Greek doctor then you can discuss your fertility needs with them. However, many people opt for private treatment, since this opens up access to a wider range of institutions and also gives more choice in terms of the treatments you receive.
Another area of strong research and development in Greece is spinal care and physical rehabilitation following injuries. This is perhaps linked to the high level of recreational extreme sports popular in the Greek mountains among locals, expats and tourists alike. Increasingly, Greece is becoming a medical tourism destination for people seeking physical rehabilitation, although the prices for this can be extremely high, with a stay in a rehab centre costing around €10,000 per month.
The spinal center based in Athens is continually conducting groundbreaking research, and a number of private health insurers active in the country will cover procedures here.
Bear in mind that emergency care is always free at the point of service in Greece, regardless of whether you are officially a resident or not, so you do not need to worry about whether you will be provided with care in the event of a serious accident. It is the aftercare element that people often choose to take out insurance for, since that way they can ensure a high level of treatment with added comfort options.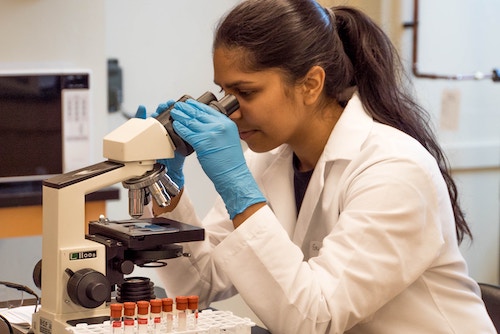 Greek scientists are at the forefront of research into spinal health
The level of specialist doctors in the country is particularly high: 95% of doctors in Greece are specialists, rather than general practitioners. In practice, many of them also run a GP surgery alongside whichever specialist services they offer.
Criticisms Of The Greek Health System
Expats sometimes complain about the long-winded process of obtaining residency in Greece, which is a barrier to entry for the national health service. Technically there is no minimum amount of time you need to stay in the country before you can apply for residency and therefore apply for public health cover, but in practice the application process can take several months, so it is not always practical for expats to rely on state care.
State health cover is only available to expats who are making a contribution to the economy, as well. If you are employed by a company operating in Greece, then the healthcare contribution will be automatically deducted from your pay cheque. If you are self-employed, then you will need to set this up for yourself. However, if you are in Greece as a student or a retiree, you might find it difficult or even impossible to set up cover via the health service.
The distribution of care throughout the country is another cause for concern. It is not only private healthcare that presents far better options in Athens and Thessaloniki: this is also the case for treatments offered through the national health system. The major cities have recovered much better from the financial crisis than the rural areas, where you might find sub-standard equipment, a lack of general modernisation, and not enough staff in a lot of institutions.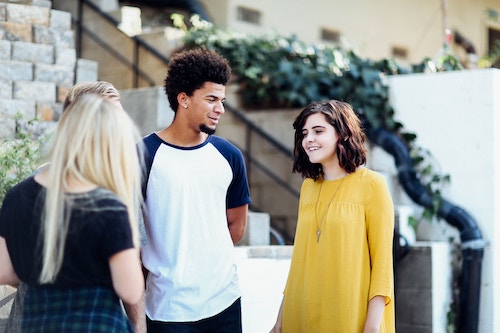 Students in Greece might find it hard to obtain cover
If you have a serious health problem while you are living in a rural location, you will probably need to travel to Athens or Thessaloniki for treatment. Bear this in mind if you have a chronic illness that requires ongoing care: although all emergency transportation is free, you might need to arrange your own travel for necessary, but non-urgent, treatment. This can take a toll not just on your bank balance but also on your overall health, since travel is tiring and stressful, especially when you are already unwell.
Even in the cities where treatment is of a generally high standard, however, there are still certain issues that need to be addressed. The ratio of nurses to doctors is much lower than the European average, which means that ongoing care when you are staying in hospital can be variable in quality. The government has been trying to decrease the amount of time people spend in hospital on average, and overall the number of days has fallen, however some have reported concerns that people are being pressured to leave hospital before they are fully ready to go home.
One of the main things you can do to ensure you receive a high standard of care in Greece is to take out a private health insurance policy that covers the major specialist institutions. Ensuring that you are close enough to Athens or Thessaloniki to travel there for treatment is another useful point to consider, if the option is available to you.
Would you like to share your experience of life abroad with other readers? Answer the questions here to be featured in an interview!