How To Apply For A Visa In Greece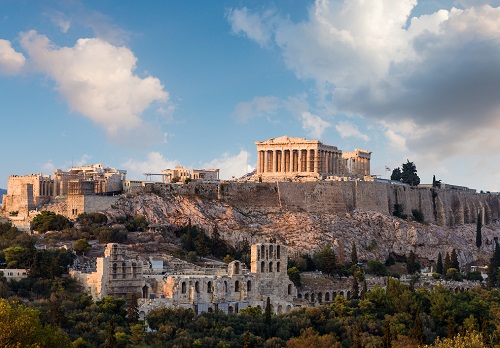 Greece, a popular Mediterranean destination, is part of the Schengen Agreement. The type of visa you will need to travel there will depend on the reason for your visit. If you are visiting the country from an EU nation, you will not require a visa, but you may need one if you are from outside of the EU, and are intending to enter Greece to live and work there.
Will I need a visa?
If you are a national from an EU/EEA member state, you will not need a visa.
UK nationals will be able to enter Greece for 90 days without a visa up until the end of December 2020. After that, you will need to check the UK government website for updated travel information.
US citizens may enter Greece without a visa for stays of up to 90 days for tourism or business purposes. Your passport should have at least six months' validity.
If you are not a US citizen or from a country that has a visa waiver agreement with Greece – you can check this at your local consulate – and are from outside the EU/EEA zone, you will need to apply for a visa. Most consulates operate on an appointment system, so you will need to apply in person. They can, however, then post your passport/visa to you.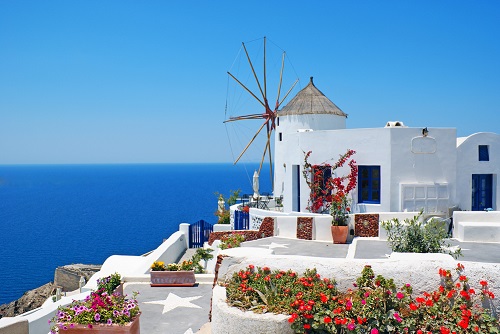 If you are a national from an EU/EEA member state, you will not need a visa to visit Greece.
How do I apply for an entry visa?
In order to apply for a Schengen visa (a short-term entry visa applicable to countries in the Schengen zone), you will need to submit:
• A completed application form
• Two passport format photos
• Your passport and any copies of previous visas
• Travel insurance (including medical coverage), with confirmation of a minimum of €30,000 coverage within Greece and the entire Schengen Area
• A cover letter stating the purpose of your visit to Greece and your itinerary
• Proof of civil status (for example, your marriage certificate, or the birth certificates of your children)
• Your flight itinerary
• The address of your accommodation, including hotels
• Proof that you are able to support yourself financially throughout your stay (for example, a recent statement from your bank for the last three months, which shows funds of at least €50 per day spent in Greece, or traveller's cheques, or proof of sponsorship)
You may need further documentation depending on your status. If you are employed, you may need to supply:
• A contract of employment
• A letter of leave from your employer
• A bank statement for the last six months
• An income tax return
• Your business license (if you are self-employed)
If you are a student, you will need to include your certificate of enrolment at the relevant educational institution.
If you are retired, you will need a statement of your pension for the last six months.
Note that you can also apply for a long-stay visa, if you are from outside the EU and are intending to remain in Greece for longer than three months. You will need to supply:
• A valid passport
• Photos
• Proof of health insurance
• A medical certificate
• Your round-trip flight bookings
• Evidence of sufficient financial means
• Proof of accommodation
How much does it cost?
The standard cost of a Schengen visa is €80, but you will be exempt if you are in one of the following categories:
• A child younger than six years of age
• A family member of an EU/EEA national
Documents required for exemption are:
• Your original marriage certificate or civil partnership certificate
• Your original full birth certificate
• Your EU/EEA nationals' passport
You will also be exempt if you are travelling for the purpose of study or educational training, for example, if you are a school pupil, an undergraduate student or a postgraduate student. You must be accompanied by your teachers/professors. In addition, invited researchers are exempt.
The documents required if you are exempt for these reasons are:
• An invitation letter from the relevant Greek institution
• A letter from the university/organization in your host nation
There is a reduced fee of €35 for nationals of countries which have a visa facilitation agreement with the EU.
Fees are non-refundable and are not a guarantee that you will be issued with a visa. It is therefore essential to make sure that you supply all the required documentation when you apply for your visa, and that this documentation is in good order.
How long does it take?
You can apply for a visa 90 days before your trip. On average, a visa application takes five working days to process, but it can take less – the Greek authorities in London say that they aim for a two-day turnaround. It is wise to make sure you leave plenty of time, just in case any hitches occur.
What will I need to apply for a work visa?
Residence and work permits have now been combined. If you are from outside the EU/EEA, you may find it difficult to obtain a working visa, because Greek citizens and EU nationals are prioritised, and Greek employers must prove that they have endeavoured to hire someone from these categories first.
If you intend to apply for a residence/work permit, you will need to apply for your visa at the local municipal office (Δημαρχείο / Dimarchio) within 30 days of your arrival in Greece. You will need to apply first for a tax number (Arithmo Forologiko Mitro – AFM) from your local tax office (Eforia). You will also need a social security number from the Social Security Institute (Αριθμός Μητρώου Κοινωνικής Ασφάλισης – AMKA).
You will need to supply the following documentation:
• Your visa
• Your passport and photocopies
• Two passport photographs (it is advised to supply four)
• A certificate of medical insurance
• A health certificate from a state hospital (this is a declaration that you do not have any serious communicable diseases)
• Proof of your local address, such as a rental contract
• Proof of subsistence
• Proof of payment of the required fee to the national tax office (Eforia)
You will be issued with a form (bebaiosi) and can then start work. It may take significantly longer (up to a year) for you to be issued with your work permit in the form of a stamp in your passport, which you will need to collect in person.
You can renew your work permit within 60 days of its expiration date. You will need:
• Your passport
• A photocopy of all the pages in your passport
• A certified copy of your original residence/work permit
• A completed application form (in Greek)
You may also need to supply additional documents, depending on your employment status. Check with your local consulate or your prospective employer.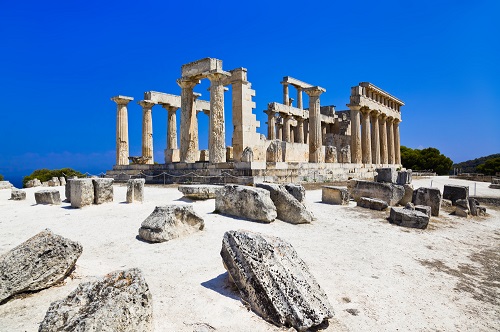 If you are from outside the EU/EEA, you may find it difficult to obtain a working visa, because Greek citizens and EU nationals are prioritised.
EU blue card
If you have been issued a residence permit for work that requires advanced skills by an EU member country, you will be eligible for an EU blue card. This is an approved, EU-wide work permit, which allows highly skilled non-EU citizens to work and live in any country within the European Union (excluding Denmark, Ireland and the United Kingdom).
Bringing your pet into Greece
You do not need a pet passport unless you are going to travel beyond Greece, but your pet will require:
• A microchip
• Proof of an anti-rabies vaccination
• A health certificate certified by a licensed vet
Latest Videos
Moving Home After A Decade Abroad
4 Ways To Take Care Of Your Health And Wellbeing When Living Abroad
5 Things to Know Before Moving to Sweden
This error message is only visible to WordPress admins
Important: No API Key Entered.
Many features are not available without adding an API Key. Please go to the YouTube Feed settings page to add an API key after following these instructions.
Latest Articles