Hong Kong is well known for having some of the best healthcare in the world, with extremely high standards of medical practice. In fact, Hong Kong was the first place in the world to carry out an adult-to-adult live donor liver transplant in the early 1990s.Hong Kong has a strong private health insurance industry and is home to 11 private hospitals, all of which have partnered with the United Kingdom for international healthcare accreditation, meaning they have been accredited by the United Kingdom's Trent Accreditation Scheme.
Often, this standard of treatment would come with a hefty price tag, but the public healthcare system in Hong Kong offers free or low cost co-payment treatments to its citizens and residents. You don't even need to be a permanent resident in Hong Kong, unlike many other popular expatriate destinations, in order to be eligible for the country's free healthcare. You simply need to hold a Hong Kong Identity Card.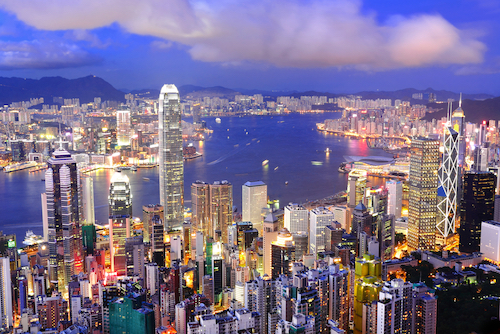 You don't need to be a permanent resident to benefit from Hong Kong's health system
In this article, we take a look at the costs of healthcare and medical procedures in Hong Kong, both in the public and private sectors. This should assist you in making a decision on the kind of health insurance coverage that you may wish to invest in whilst living there.
Healthcare Costs in Hong Kong: Subsidised Care
In Hong Kong, people can be eligible for government subsidised medical care if they hold a valid Hong Kong identity card. These identity cards are issued to all citizens, permanent residents, and people residing in Hong Kong with a valid visa such as a work or dependents' visa.
If you are a tourist without an identity card, then you will be subject to paying the non-eligible persons' charges, which are considerably higher than those for residents and ID holders. So if you intend on staying in Hong Kong for a while, it's worth applying for an ID card or investing in appropriate medical insurance.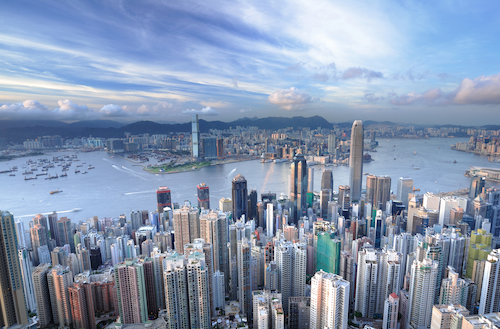 A Hong Kong ID card is a worthwhile investment
Within the public sector, medical costs are standardised and a set fee is regulated by the HA (Hospital Authority). Around 6% of Hong Kong's GDP is dedicated to healthcare expenditure, and this is likely to continue increasing given the ageing population: Hong Kong has one of the highest life expectancies in the world.
The standard fees were increased in 2017 in order to discourage inappropriate use of accident & emergency facilities and to lessen the financial strain on the public sector. However, the increase in charges did little to change the number of people attending A&E.
There are three categories when it comes to charges for medical treatments in Hong Kong:
1. Charges for eligible persons;
2. Charges for non-eligible persons;
3. Private charges for both eligible and non-eligible persons.
Public Healthcare Charges In Hong Kong
Those who are eligible for public healthcare include:
• Holders of a Hong Kong Identity Card (HKID) issued under the Registration of Persons Ordinance
• Hong Kong permanent residents
• Children who are Hong Kong residents and under 11 years of age
For persons eligible for public healthcare fees, private medical insurance is not a necessity as the prices are relatively low. However, it is worth taking into considering that the public system effectively runs on a first-come first-served basis, and due to an overcrowded population, there will likely be long waiting times. Depending on the demand and urgency, some common surgeries can require a wait of up to two years.
Examples of fees for public healthcare for eligible persons include:
• A&E attendance – HKD $100
• General outpatient appointment – HKD $45
• Specialist outpatient appointment – HKD $100 for first consultation and HKD $60 per follow up appointment thereafter.
Unfortunately, costs for specific procedures in the public sector are harder to come by. However, we can look at the cost per day for a first-class ward in a public hospital, which is HKD $5,640. For a second-class ward the price would be around HKD $3,760 per day.
Non-eligible persons will have to sort out their own care. This includes those in the following groups:
• Non-permanent residents that do not hold a Hong Kong Identity Card;
• Chinese mainland residents
• Tourists travelling in Hong Kong.
Examples of fees for public healthcare for non-eligible persons includes:
• A&E attendance – HKD $990
• General outpatient appointment – HKD $385
• Specialist outpatient appointment – HKD $1,110
Healthcare Costs in Hong Kong: Exemptions
Fee Waiving Mechanism
People who have financial difficulties in regards to paying medical expenses in the public sector may be eligible to apply for a medical fee waiver.
Patients suffering from various diseases specified by the International Health Regulations (IHR) who have been admitted to a public hospital may be exempt and not charged for their medical treatment.
Healthcare Costs in Hong Kong: Private Care
Private healthcare in Hong Kong is either paid for by the individual, by their health insurance provider (depending on circumstances and policy), or through their employer. In many cases the individual would need to pay an excess, deductible or agreed percentage of the medical fees before their insurance provider looked at paying the remainder.
Rates vary between private hospitals, but you can see some examples below of private hospital room rates. Typically room rates are for stays only, and these figures do not include consultation fees, the cost of operations, laboratory tests, any anesthesia required, meals, medicines, and so on.

Average Costs of Common Procedures
Prices for common medical procedures in the private sector of Hong Kong remain competitive in comparison to the global market. You can see some average costs of common medical procedures below, compared to the cost in the United States.

Would you like to share your experience of life abroad with other readers? Answer the questions here to be featured in an interview!