Hong Kong was ranked as having the most efficient healthcare system in the world back in 2017. According to Bloomberg Healthcare Efficiency Index, Hong Kong had an efficiency rating of 89.9 out of a possible 100. Seeing as it boasts world-class hospitals, state-of-the-art technology and equipment, and highly-trained practitioners, this is hardly a surprise, and neither is the rising cost.After all, high quality care comes at a price, and Hong Kong currently has the second most expensive healthcare system in the world, ranking one place above Singapore and sitting just below the United States. Both the public and private health insurance systems can be pricey options for expats.
Some of the major contributing factors to rising cost of healthcare in Hong Kong are things such as an ageing population, rising costs attributed to advances in medical technology, and high health insurance fraud rates: it is estimated that healthcare fraud amounts to tens of billions of dollars a year.
The costs to comply with various regional and global regulations such as the VHIS, IA guidance notes, IA tax levies, GDPR and IFRS 17 are also driving up the price of healthcare and insurance.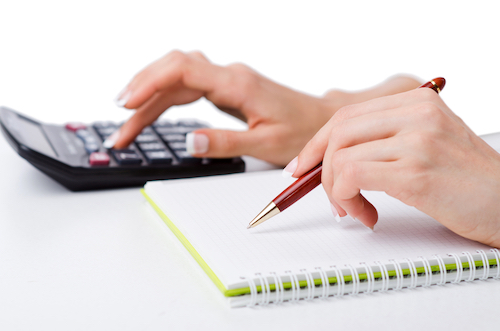 Healthcare in Hong Kong can be costly
In this article, we will take a look at a few ways in which you can keep your insurance costs low in Hong Kong.
Deductibles And Coinsurance
A good way to save money on health insurance is to select an annual deductible or coinsurance plan. Choosing one of these options can help to significantly reduce your annual premium, whilst allowing you to enjoy a comprehensive coverage.
If you are unfamiliar with the concept of deductibles, it essentially means an amount that you are responsible for paying before your insurance provider covers any medical expenses you have incurred and made a claim for. For example, if your deductible is $1,200, you would have to pay this amount yourself, and further costs would be covered by your insurance company.
With an annual deductible, the amount is usually set per year, so once you have spent this set amount, any further medical expenses covered by your insurance plan will be reimbursed.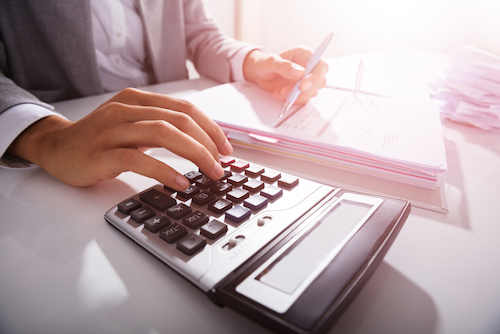 Deductibles can be a good way to save money
Coinsurance offers you the option to pay a lower premium. For example, if you choose a 25% coinsurance percentage for your plan, you would have to pay 25% of each medical expense you incurred out of your own pocket and the remaining percentage would be fully covered by your insurance company.
Using The Public Health System
Attending a public facility for medical treatment can lessen your costs considerably. For example, the fixed price for an outpatient consultation in a public hospital is only HK$50 for a general practitioner or HK$135 for a specialist. To be eligible for the lower prices of the public sector, you only need to hold a valid Hong Kong Identity Card.
The private sector does not have standardised set prices, and therefore they can change vastly depending on the clinic. Going public doesn't mean that you will necessarily receive a lower standard of care, as the professionals at the hospitals and clinics are still highly trained and knowledgeable, perhaps even more so in the event of an emergency. The potential downside to going public for healthcare is that the waiting periods are longer, particularly if you want to see a specialist.
Hospital Accommodation Options
Whether you decide to go with private or public healthcare, another factor that can save you a substantial amount of money is the type of hospital accommodation that you decide upon. Your health insurance may offer you a private room in the event of hospitalisation, and whilst additional comfort is tempting, it comes with a hefty price tag. If you are interested in saving money, you can look at other options such as a semi-private room, which would help to lower your hospital premiums.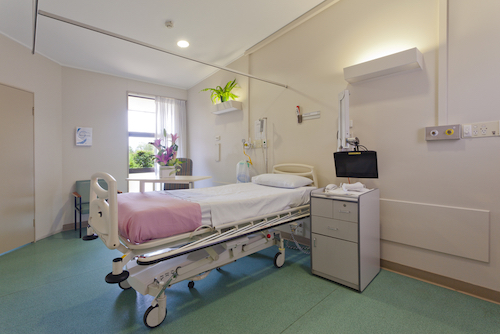 The type of hospital room you opt for can be a factor
If you do not hold a private health insurance policy, choosing a semi-private room option or even a ward (shared with three or more other patients) will substantially lower your medical bills.
For example, a private facility will often charge around HK$3,300 per night for a private room, whereas a night in a ward would cost HK$900 in comparison.
Shop Smart
Perhaps one of the most obvious tips for saving money when it comes to insurance is to use comparison sites and aggregators. Shop smart and hunt around for the best deal. This can be time-consuming, but it will save you money and stress in the long run.
You may also find that the Voluntary Health Insurance Scheme (VHIS) could be a cost-effective option for you. You can read more about the plans available under VHIS on the government's website, where you will find plenty of information about the tax deductions and other benefits of the VHIS.
Avoid Settling-In Services
Settling-in services and relocation agencies can be beneficial to some, taking away the stress and hassle, recommending health insurance providers for you, and handling the majority of the paperwork for you. They can also help with storage and transportation of your belongings.
However, if you're looking to save money, then using a settling-in service is an unnecessary expenditure and not one that you vitally need to relocate successfully.
Cutting your costs and saving a bit of extra money does not mean that you have to compromise on quality. Luckily, the standards for healthcare are so high in Hong Kong that it would be difficult to find anything subpar! Looking into a few key aspects of health insurance plans, accommodation types, deductibles and so on can save you a surprising amount of money with little to no hassle involved.
Would you like to share your experience of life abroad with other readers? Answer the questions here to be featured in an interview!