Hong Kong offers an incredibly high quality of healthcare, both in the public and private sectors, so rest that assured you will be in good hands after you move. Unlike many other popular expat destinations, Hong Kong has a well-established public healthcare system, which even non-permanent residents can be eligible for.Many doctors in Hong Kong train in the US and are fluent in English, and a large number of institutions have excellent reputations. Healthcare providers in Hong Kong are known for quality and efficiency, and thus the country can boast an impressive life expectancy, one of the highest in the world. Infant and maternal mortality rates are also among the lowest in the world.
The questions that many expats have regarding the healthcare system in Hong Kong include how to sign up or register; whether they are eligible or automatically covered; and whether healthcare is free or not. In this article, we will break down the how the healthcare system in Hong Kong works, as well as answering the question of how to register.
How the Healthcare System Works in Hong Kong
Healthcare in Hong Kong is divided into two sectors: public and private. Public medical care is administered by the Hong Kong Department of Health and the Hospital Authority. If you choose to opt for the public healthcare option, you do not need private insurance. All of the public clinics and staff are organised into regional catchment areas, to ensure that every district has an even distribution of trained medical personnel and specialist staff.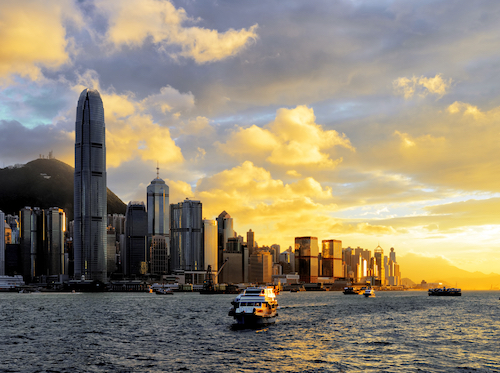 Public healthcare practitioners are arranged regionally
If you opt for private healthcare in Hong Kong, it is absolutely necessary to have good private medical insurance, as the bills can be extremely high otherwise.
The healthcare system in Hong Kong is described as a "dual-track system." The Hong Kong Department of Health clarifies that this means:
"A public system which provides over 90% of all inpatient bed-days and 30% outpatient services and a very expensive private system which takes on 70% of primary care services but only 10% of inpatient services"
The public health system in Hong Kong is virtually free, even to non-permanent residents, providing that they have appropriate work visas. However, this does not include dental care. You can only see a public dentist in the case of an emergency; in all other cases, dental treatment must be arranged and paid for privately.
Registering For Healthcare In Hong Kong
As soon as you have a valid visa and have acquired a Hong Kong ID card, you are eligible for public healthcare. You will then need to register with a local GP. If you require hospital treatment, you can provide them with your Hong Kong Identity Card, and they may require a copy of your visa or work permit, and potentially your passport.
The government's website states that eligible persons for public healthcare include:
• holders of a Hong Kong Identity Card issued under the Registration of Persons Ordinance;
• children under 11 years of age with Hong Kong resident status; and
• other persons approved by the Chief Executive of the Hospital Authority.
The cost of public healthcare services is very low. For example, a visit to a public outpatient clinic will cost you about $50 (HKD). A check-up at your local GP would be around $100 (HKD). In addition to the basic fees, you will be charged roughly $10 (HKD) for any medication you may require.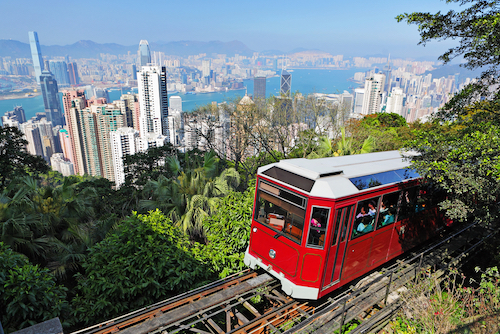 Basic fees are fairly low
It is down to your personal discretion whether you want to use the public healthcare system or go private. In some cases, employers will offer private healthcare packages that cover you and your family as part of your contract. This is always worth trying to negotiate. Even though the public healthcare in Hong Kong is of a very high standard, the population of Hong Kong is still very dense and prone to overcrowding, which can result in longer waiting times at public facilities.
Waiving Mechanism Of Public Hospitals
Both financial and non-financial factors are taken into account for this official waiver, which exempts an individual from any payment of medical fees in the public sector. The waiver was initially introduced back in 2003. It then saw further enhancements in the following years and an extension in 2017 to include "Old Age Living Allowance".
The financial considerations for application and eligibility of the waiver are stated on the government website as follows:
a) "The patient's monthly house hold2 income does not exceed 75% of the Median Monthly Domestic Household Income (MMDHI) applicable to the patient's household size, and
(b) The value of the patient's household2 asset is within a certain limit applicable to their household size. It should be noted that the first flat (self-owned or rented) resided in together by the patient's household will not be counted towards this asset limit, and households with elderly members will enjoy a higher asset limit than those without (taking into account the fact that most elderly citizens will no longer earn any income and have to depend on personal savings)."
You can read more about the medical payment waiver here.
eHRSS Registration
The eHRSS (Electronic Health Record Sharing System) is a territory-wide, patient-oriented electronic sharing platform. This system allows access to and sharing of patients' health records and personal data by authorised healthcare organisations in the public and private sectors.
Registering with eHRSS is voluntary and free of charge. The benefit of registering with the eHRSS is that medical professionals in both the public and private sectors can access your health records, prior medical history and so on, quickly and efficiently. This can mean less hassle for you filling in forms, and more timely diagnosis and treatment. It also helps to avoid unnecessary or duplicated diagnostic tests.
You can withdraw or revoke access at any time, review your personal data, and selectively give consent via the platform to specific healthcare providers.
For more information or to register to eHRSS, click here.
Would you like to share your experience of life abroad with other readers? Answer the questions here to be featured in an interview!