Being pregnant when you're away from home is not always smooth sailing. It's an emotional time of your life where your hormones are running riot and making you cry, and the mere sight of a rubber duck or a small pair of baby socks can cause a meltdown. It can also be a time filled with a mixture of doubt, worry, and excitement as you near the end of your pregnancy and look towards the delivery of your little one. It can be scary, especially for first-time parents, to make birth plans as they may not know what to expect or what they are even looking for.Luckily in Singapore, you will have access to one of the best healthcare systems in the world. You can easily find some additional help and support in whichever area you need it most, whether this be in the form of a doula or a highly trained nurse who specialises in a particular area of concern. Maternity care in Singapore is suitable for every mother-to-be, with any requirements and any budget, regardless of whether you have private health insurance or are going through the public health system.
Private Versus Public Maternity Care in Singapore
Firstly you will need to consider whether you want to give birth in a public or private hospital. You will need to weigh up the pros and cons of delivering your baby in either kind of facility. Take the time to consider your own personal preferences, requirements, and budget whilst looking at your options. Look through any existing insurance policies you might have to see whether they offer maternity cover.
Advantages of private maternity care include the following.
Shorter waiting times
Waiting times are much shorter in private facilities than in public hospitals. This is largely due to the fact that doctors often have fewer patients to handle, and thus more available time.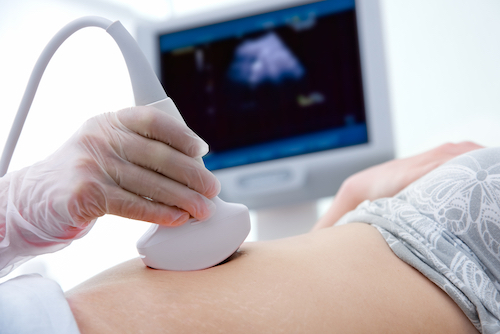 You will have shorter waiting times for tests in private facilities
Guaranteed choice of doctor
In private medical facilities, you will have the option to choose the obstetrician/gynecologist who will take charge of your delivery and organise postpartum follow-up appointments.
Additional Support
You will receive more support in every aspect from a private medical facility. For example, If you are covered by an insurance policy, private hospitals will often help you handle the paperwork and process the claim.
Better standard of accommodation
It goes without saying that the hospital rooms are usually much more comfortable and spacious in private facilities than in public hospitals, where several women will often be sharing a ward.
Additional Perks
Private hospitals in Singapore have additional perks which can range from the practical, such as private parking, to the more unusual — such as massages.
However, the public health system has its own set of advantages, detailed below.
Lower medical costs
The main advantage of public hospitals is the cost. If you opt for a basic healthcare package, the medical fees can be very low. If you are a Singaporean citizen or permanent resident, the medical fees will be even lower.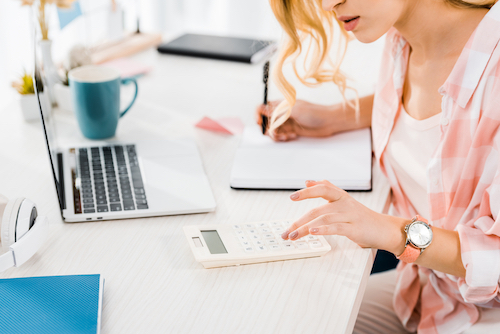 The costs will be lower in the public health system
Emergency care
In some cases, private facilities are not as well-equipped or experienced to handle medical emergencies or birth complications. In fact, in many cases patients are transferred from private to public facilities in case of emergency.
Internationally high standard of care
Even in a public hospital in Singapore, the standard of service and care is still incredibly high and considered internationally outstanding. Even if you choose to give birth in a public hospital, it is guaranteed that you will still receive exceptional care and will be in safe hands.
Additional Support
It is very common practice in Singapore to use the services of a doula: a kind of private midwife. A doula will be there to provide support throughout your pregnancy, and to help prepare you for delivery. In some hospitals, doulas are permitted to be present during labour, which can be a great additional support during this time for a mother.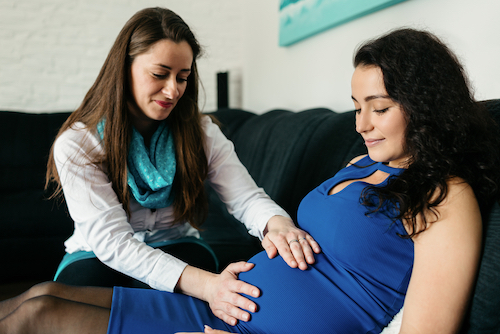 Doulas are a popular option in Singapore
You will often find a higher level of support and additional services in private hospitals compared to public hospitals.
Deciding On Your Birth Plan
A birth plan is a document drawn up before the birth occurs, detailing all the options you require. Some things to include are detailed below.
Planned C-Sections
If you choose a delivery by elective caesarean section, you can simply go to the hospital on the day that has been arranged. The staff will take care of you as soon as you arrive and a doctor will examine you prior to the operation.
Natural Birth
If you are planning a natural birth, call your doctor as soon as your contractions begin. You may be advised to stay at home a little longer depending on how far apart the contractions are, or you may be advised to make your way to the hospital immediately.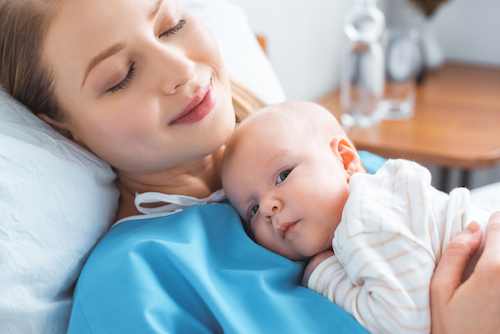 Tell your doctor if you want an elective caesarean section
You do not need to plan or pre-arrange drugs, such as epidurals; you can request these at any time. However, be aware that the wait for anesthesia can often be longer in public hospitals.
Water Births
Many methods of birth are available to you in Singapore, including the less conventional. Water births are increasing in popularity, and there are a few selected hospitals that have dedicated water birthing suites, such as NUH Singapore, Thomson Medical, and Mount Alvernia. It is also sometimes possible to arrange for a water birth at home.
Home Births
Regular home births and water home births are both possible in Singapore, although these are not widely popular options. When it comes to the option of home birth, you will need to discuss this in depth with your doctor in advance, and make sure that you have all the necessary support, equipment, and space to make it possible.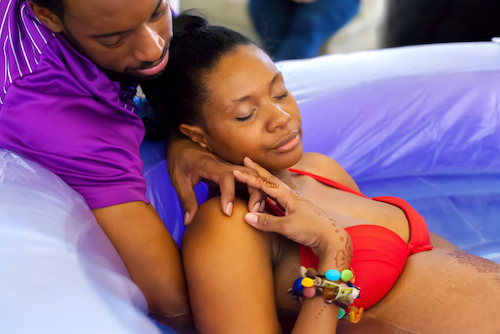 Water births, hypnobirths and home births are all possible
Hypnobirths
Another less conventional option, hypnobirths are not offered by every facility, but there are a few centres that can accommodate these. Water birthing and hypnobirthing are often used hand in hand for a holistic approach to delivery, and you will usually that find facilities that offer one also offer the other.
Postpartum Care In Singapore
If the birth goes according to plan without any complications, most mothers will usually stay for two to three days in the hospital before being discharged.
In Asian tradition, new mothers will go into "confinement" for up to one month. This is a time of respite where the new mother will recover and often employ the help of a "confinement nanny" to help with chores, general day to day activities and caring for the baby.
Be sure to get as much rest as possible, follow the advice of your doctor, ask for additional support when needed, and enjoy this beautiful time with your newborn baby!
Would you like to share your experience of life abroad with other readers? Answer the questions here to be featured in an interview!