Moving to a new location to live is an exciting prospect, but at the same time, it can also be daunting. One of the most crucial steps associated with moving to a new location is finding a place to live. This can be a tricky thing to pull off, especially for first-time expats, and some places can be more difficult than others. Fortunately for expats in Hong Kong, there are areas across the territory that cater to almost every need and budget.Hong Kong is an autonomous province on the Pearl River Delta; governed by China, it follows the principle of 'one country, two systems'. All legislative, judicial and executive decisions are taken without the influence of the Chinese government. One of the larger financial centers in the world, Hong Kong has the highest Financial Development Index store. It is also the world's 4th most densely populated sovereign state or territory.
Home to 1,223 skyscrapers, the city's skyline tops the world. With the rising number of corporate and industrial jobs booming in the territory, the region has seen an exponential rise in the number of expats coming to settle in here. With the influx of expats, the cost of living in Hong Kong has increased significantly. Even so, it remains a strong real estate market, owing to the steady increase in jobs.
While there are a number of locations that are ideal for expats in Hong Kong, each of them tends to cater to different lifestyle preferences. For example, expats with young children looking for family homes tend to hone in on the southern part of Hong Kong island. Expats travelling alone, and often young couples, flock to the Mid-Levels area. Apartments or penthouse suites in the Peak are the preferred choice for affluent expats who are looking for luxurious dwellings. The introduction of the MTR rapid transport system has aided travel between different city points and led to a boom in real estate everywhere on the island while also allowing people on tight budgets to live in less expensive locations and commute more easily.
Hong Kong provides a diverse range of options to choose from in terms of places to live, and there are many personal factors that can influence your choice of location. Your personal budget is one of the most important factors in choosing a place to stay. Another important factor that affects your choice is of course whether you are solo or a couple, or perhaps a family. If you are a family with children, you also need to consider the schooling options and other extracurricular activities. In addition, if you have pets, you need to make sure they have enough space in and around the house.
Considering all the factors mentioned above, here is a list of seven areas in the Hong Kong province that are favorites within the expat community.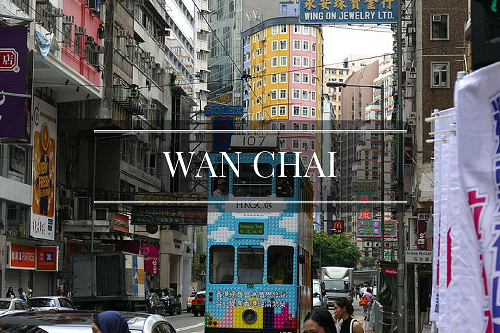 © Hermann Luyken on Wikipedia
The true experience of a city lies at its heart. Wan Chai is the heart of Hong Kong – and you can feel it pumping. This central part of Hong Kong is bustling and overflowing with all the facilities and comforts you would want in any global city. Be it shops, hotels, cafes or movie theaters, there's certainly enough to keep you entertained. Wan Chai also boasts an extraordinary food market. An ideal place for stocking up on snacks, it makes living in the central part of the city even more convenient.
Despite being at the core of the city's landscape, a lot of property is still available for lease or sale to expats. From luxurious penthouse suites to serviced apartments, Wan Chai boasts of a plethora of services for you to pick and choose from. Although a lot of space is available, the rates are on the premium side and houses are generally smaller than those on the outskirts, although the latter is true of a lot of places in in Hong Kong. Naturally, it is still a positive, given the location and the amenities that come with it.
A hybrid between a booming commercial hub and an upcoming residential zone, Wan Chai caters to every need. So, if you want to experience the best of Hong Kong while enjoying the comforts and familiarity associated with metropolitan cities, Wan Chai is your best bet.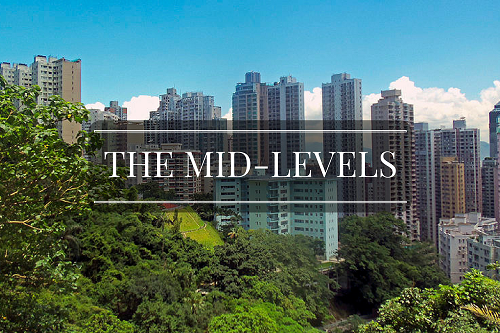 © Daniel Case on Wikipedia
If you're on a solo adventure or a young couple seeking the thrill of life in Hong Kong, the Mid-Levels might catch your eye. Situated between Wan Chai and The Peak, this location's proximity to the central hub of Hong Kong and the nightlife of Lan Kwai Fong and Soho make it an irresistible and popular location for young expats to live in. Being nearer to two business areas – Admiralty and Central – the Mid-Levels are perfect for expats who want to stay in touch with the buzz of Hong Kong. The region also boasts a panoramic view of Victoria Harbor that is worth enjoying on lazy evenings.
What's more, a lot of excellent private schools in the area make the Mid-Levels ideal for expat families as well. There are also attractions like the Zoological and Botanical Gardens to explore, making family weekends a fun affair. You can also hop on the world's longest escalator, from the Mid-Levels to Hong Kong Central. Educational institutions like King's College and the University of Hong Kong Ying Wa Girls' School are among the many famous colleges and schools that have established their domain in Mid-Levels.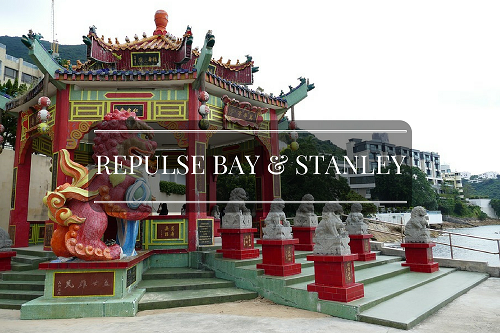 © MaxPixel
Located right on the coast, Repulse Bay thankfully does no justice to its name. In fact, it is quite a delight to the eyes. Dotted with palms all along the coastline, this niche makes a good alternative for expat families who are looking to enjoy the quiet life on the beach.
Stanley, on the other hand, has more small-town appeal to it, although it gets pretty crowded with tourists during peak season. The locale is heavily influenced by the west, boasting a western-style church and supermarket, besides a number of cafes and restaurants. The MTR doesn't have a stop in either Repulse Bay or Stanley, which is one notable downside of living there; as a result, you have to own your own vehicle if you need to travel to Central Hong Kong. The facilities here make up for it though.
Despite Stanley being more affordable between the two, the difference in terms of facilities is negligible. Both places have a horde of international schools, making them great options for expat families looking to settle in Hong Kong. Both locations also offer views of scenic beaches and a throng of restaurants, doctors, supermarkets and other necessities within a stone's throw of anywhere else in the area.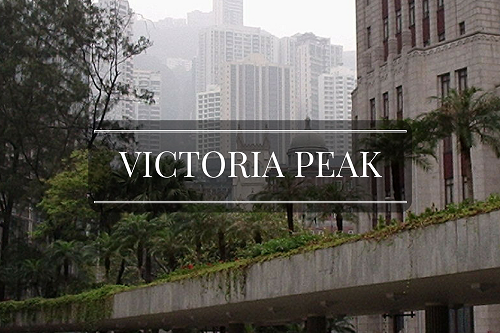 © Paul Louis on Wikipedia
True to its name, Victoria Peak stands tall against the backdrop of Hong Kong island. The highest point on the island, The Peak is also the at the top in terms of luxury. Being the prime affluent residential area on the island, The Peak boasts beautiful views that are accompanied by cool evening breezes rushing through the neighborhood. Height restrictions have been imposed on buildings in the area, keeping the view uninterrupted despite development.
Dotted with housing complexes and single-family homes, the area offers many luxuries like community swimming pools, gyms and tennis courts. Even walking along the promenade in the evening while looking at the beautiful landscape feels like an indulgence. The view from Victoria Peak looks down upon the island of Hong Kong, bustling with energy and chaotic enthusiasm that it is known for. Even the city's irregular jarring skyline looks handsomely picturesque from The Peak, making it the number one choice for expats looking for a luxurious stay when living in Hong Kong.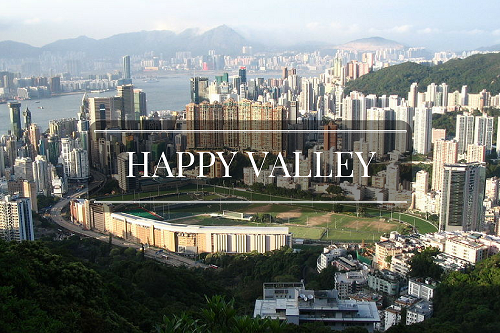 © Minghong on Wikipedia
As the name suggests, Happy Valley is a favorite among expats in Hong Kong. It is known for the famous Happy Valley Racecourse. Despite being an upmarket realtor's paradise, Happy Valley provides a large number of options to choose from.
Here you can find classic low-rise apartments, modern complexes and everything in between. Owing to the large influx of expats in this area, short-term serviced apartments are also available on rent. Happy Valley is ideal for expats looking for a quiet haven in the middle of the bubbling energy of Hong Kong.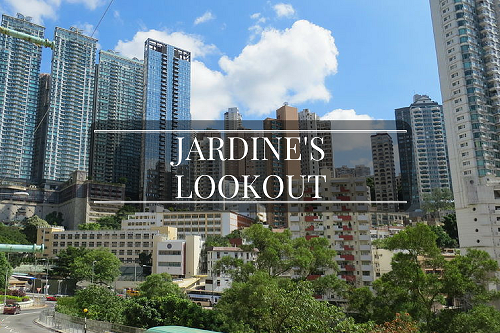 © Mk2010 on Wikipedia
Although the two are different areas, Happy Valley and Jardine's Lookout have a lot of similarities. Both these areas are popular among expats looking to stay in an upmarket part of Hong Kong. Jardine's Lookout is exclusively a residential area situated on the mountain above Happy Valley. Once a vantage point for sailors, the mountain was the first point of news from the rest of the world into Hong Kong.
Now a popular niche of the elite community, homes here take the form of large detached mansions or swanky apartment complexes. Towering above the city, Jardine Lookout also has steeper rent and property rates compared to Happy Valley. Children from expat families go to the numerous international schools in the vicinity.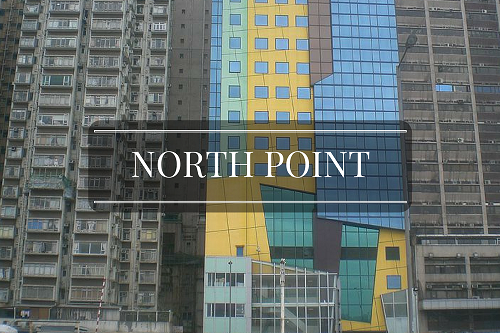 © Horameleon on Wikipedia
If you're looking for budget accommodation during your stay, North Point might be your answer. It lies between Causeway Bay and Quarry Bay, in the north-eastern part of Hong Kong Island. Although not dotted with large shopping malls and high-end restaurants, this locality does have its own share of supermarkets and restaurants where you can find what you're looking for. The reasonably-priced apartments are well-maintained to make your stay in Hong Kong a comfortable one. Since most expats tend to not give much importance to this locality, the area has been saved from the encroaching influences of westernization.
However, North Point is slowly opening up to more savvy expats. The prime advantage of this location is that it offers an insider's perspective of Hong Kong. Expats living in this area gel well with the locals and get to experience the true spirit of Hong Kong at its core.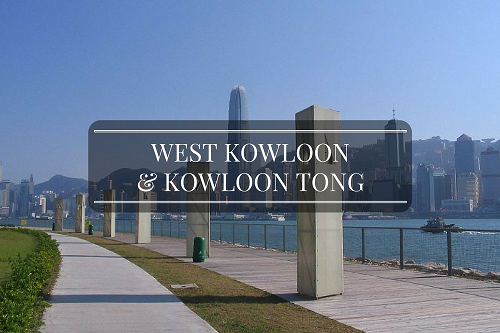 © Baycrest on Wikipedia
Besides areas on the main Hong Kong island, a lot of other places are also opening up to accommodate more expats. Prominent among these places are the suburbs of West Kowloon and Kowloon Tong. Regarded as inconvenient owing to its distance from the main island, the Kowloon peninsula has seen a steady influx of expats in recent years. Several high rises have sprouted up in this once underdeveloped province. While older apartment blocks do not sport as many comforts, the modern housing complexes in West Kowloon offer a variety of amenities. Shopping centers that stock imported food have sprung up to cater to the large expat community.
Kowloon Tong, another suburb of the Kowloon peninsula, houses quite a few prominent international schools, owing to which a lot of expat families have started settling there. A huge plus to this province is the amount of space available to tenants and home owners compared to other places in and around Hong Kong. The quiet neighborhoods, sporting colonial-style homes and low-rise apartments, constitute the majority of the affluent residential area. With the advent of the MTR, the problem of connecting to the main island has been resolved for both sectors of the Kowloon Peninsula.
In the end, your choice of location boils down to individual preferences and priorities; Hong Kong offers something for everyone, and it's fair to say that this is one of the things that make it a global city in the truest sense of the phrase.
Have you lived in Hong Kong? Share your experiences in the comments below, or answer the questions here to be featured in an interview!