There are two main ways to safeguard your health in Hungary; one is to register with the public healthcare system and the second is to buy private health insurance. It is possible to do both and supplement what the public healthcare system offers with a private policy.The healthcare system in Hungary has recently been privatised and is now mostly funded by the Health Insurance Fund (HIF), and all natives and expats who are employed in the country will pay into the fund via their wages. The system provides individuals and their families with free access to healthcare at every juncture, including emergency care, maternity care and dental care.
However, the quality of public healthcare can vary dramatically in Hungary, and many locals as well as expats are choosing to pay for private health insurance these days. This is to better ensure that they are seen quickly and efficiently when they most need to be, and to guarantee, as far as possible, that the standard of care they receive is high as well as responsive.
There are numerous companies offering private health insurance, both locally and internationally. Some enterprises offer a comprehensive policy whilst, with other providers, it is possible to eliminate services you are unlikely to use. The four most common segments of a plan are: inpatient care, outpatient care, maternity care, and dental care.
Global companies, such as Bupa and Cigna, tend to offer a combination of the most sought-after care packages, and the premiums vary. They can be high – for example, a comprehensive plan may cost as much as £211 per month – so if you are able to reduce them at all, it is a good idea to do so.
Private healthcare in Hungary can be pricey
A basic healthcare plan will usually include emergency treatment, MRI scans, hospital stays, cancer care, second opinions, and surgery. Alongside the public-funded treatment expats are entitled to, this should be enough to cover most eventualities.
Dental care is often an optional extra, and you could reduce your premiums by around 30% if you choose not to use this service. For those with generally good oral health, this is likely to be one of the best options to save money as you will still benefit from the public dental services as part of the HIF healthcare system.
Furthermore, with Hungary seeing an increase in the number of medical tourists heading to the country to benefit from high quality dental treatment at relatively low prices, you may soon find that waiting lists for private dental care exceed what is the norm in the public sector.
Similarly, maternity insurance is not essential unless you are pregnant or planning to start a family in Hungary in the near future, and leaving it off could reduce your premiums by almost 25%. Even so, you will be covered by the public healthcare system as soon as you register your pregnancy, so private maternity care is not necessary.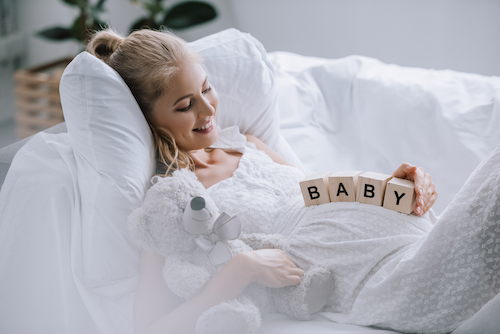 Removing your maternity care options can be a good way to cut costs
However, if you intend to use private care during your pregnancy and are planning to start a family imminently, you should add this option to your policy, as maternity care policies can take a while to be processed.
One add-on to carefully consider is an evacuation policy. This typically includes:
• Medical evacuation
• Medical repatriation
• Travel costs for an accompanying adult
• Travel costs for children under the age of 18
• Living allowance
• Repatriation of mortal remains
• Compassionate visit by a close relative
In case you are unfamiliar with the term, "repatriation of mortal remains" simply means that, in the event of your death, your body would be returned to your home country. This may or may not be important to you and your feelings on this may determine whether to pay extra for the evacuation policy.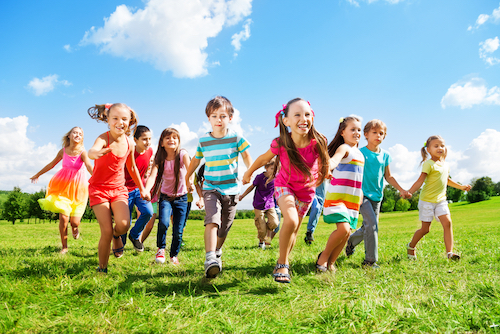 Children are covered by the public health system
To further cut costs, it is worth looking at the cost of policy premiums on a monthly basis compared to annually. It is usually cheaper to pay for a full year of cover, and this may even be the case if you are only in Hungary for a set short-term period, for example, more than six months but less than a year.
Many insurance companies will also offer to provide cover for your children, for an additional fee. This may be as part of a family plan, or as an add-on to an individual or couple's plan. However, under-18s are already fully covered by the public healthcare system, so you may not need additional cover.
Private insurance can give you better access to specialist care, though, so it may depend on the needs of your children as to whether you would benefit from it.
Pre-existing conditions are sometimes covered by insurance companies, particularly those that operate internationally rather than locally. However, the premiums for this are often very high. Depending on your ailment, it may be more cost-effective to have treatment using the public sector healthcare to lower the ongoing cost of private insurance.
Would you like to share your experience of life abroad with other readers? Answer the questions here to be featured in an interview!