Dental care in the United Kingdom (UK) is categorised in two ways: NHS and private. Most dentists provide both, so it is usually a case of finding out which treatments are available on the NHS and which require private care.The standard of dental care in the UK is generally high. In order to practise, all dentists must register with the General Dentist Council (GDC), who set the standards to which all practitioners must adhere. Despite this, the NHS is understaffed and overworked, by all accounts, so waiting times can be long and, for individuals in some areas, it may prove impossible to find a dental practice with availability to register.
If you choose to pay privately for your dental care, this will eradicate the problem, though the associated fees can be high.
The main difference between NHS and private care is that the NHS will only treat problems that affect oral health and pain management. Cosmetic treatments are not covered.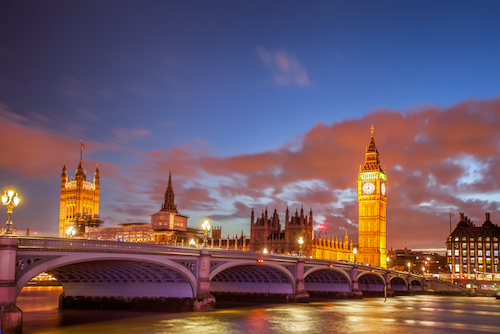 Cosmetic dentistry is not covered by the UK's National Health Service
To receive free dental treatment in the UK, you must be eligible. This includes:
• Being named on a valid NHS tax credit exemption certificate
• Being in receipt of a qualifying benefit, such as Income Support
• Being pregnant or having given birth within 12 months
• Being a full-time student under the age of 19
• Being under the age of 18
Anyone else must pay for treatment. Fees are grouped into three bands. This is set out as follows:
• Band 1 – For £20.60, you will receive an examination, any diagnoses and expert advice.
• Band 2 – For £56.30, you will be covered for all of the treatment in Band 1 plus extractions, root canal treatment and fillings.
• Band 3 – Finally, for £244.30, you will be entitled to receive all the above treatment as well as more complicated procedures such as bridges, dentures and crowns.
For private dental care, fees vary as there are no set guidelines to adhere to. Each practice sets their own fees, so it may be wise to research and compare prices before committing to a practice. To help offset the costs of dental care in the UK, many people take out private health insurance. There are many different health insurance plans to choose from, offered by a variety of providers.
If you have an urgent dental problem and are unable to wait to be seen during usual practice hours, or you are not registered with a dentist but still require treatment, you can call NHS 111 for advice. If you would like the details of your nearest out-of-hours service, NHS 111 can advise you on these.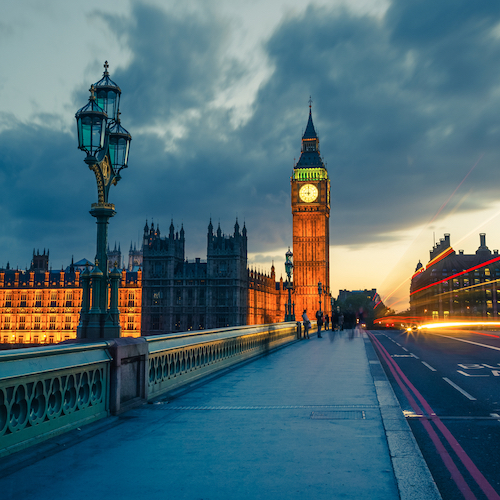 Emergency appointments are usually available on the same day
Most urgent treatments can be successfully undertaken in one emergency appointment, for which you will pay a one-off Band 1 fee. If you require further non-urgent treatment following your emergency procedure, the relevant Band fees will then apply.
Optical Care In The UK
Eye care in the UK is undertaken by various healthcare professionals. You should aim to visit an optician for an eye test every two years, unless otherwise advised. Here, you will be examined by an optometrist or ophthalmic practitioner who is trained to recognise abnormalities and conditions such as cataracts.
Ophthalmic practitioners prescribe and fit glasses and, if necessary, will refer you to a GP or eye clinic for further tests or treatments.
Having regular eye tests is important in detecting potentially harmful conditions. You will be eligible for a free eye test if you fall into one of the following groups:
• Aged under 16
• Aged 16, 17 or 18 and in full-time education
• Aged 60 or over
• Registered as partially sighted or blind
• Diabetic
You are also entitled to free eye examinations if you are in receipt of a qualifying benefit or are named on a valid NHS tax exemption certificate. If you are not eligible for a free eye test, you will be required to pay; the fee for a test can vary from as little as £10 to as much as £30 so be sure to shop around before booking an appointment.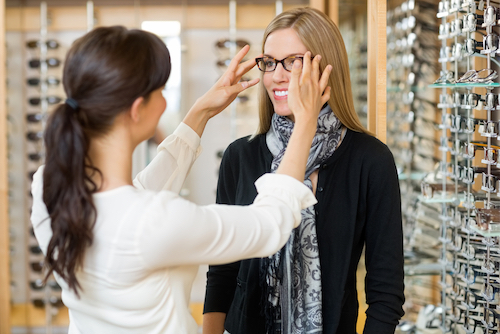 Some people are entitled to free eye care
Following an eye test, you will receive an optical prescription if required. If you need glasses and you were entitled to a free eye test, you will be given an optical voucher, which can be redeemed from any optician for a suitable pair of glasses or contact lenses. Otherwise, you will need to pay for them. You can redeem vouchers and pay for glasses at any optician, not only the one where your eyes were tested.
If you are referred for further treatment, you may see an ophthalmologist or orthoptist. Ophthalmologists are doctors that specialise in eye care and deal with the prevention of eye disease; they are also responsible for eye surgery. Ophthalmologists treat people of all ages, from premature babies right through to the elderly.
Orthoptists specialise in squints and other eye movement disorders. They investigate and treat problems relating to development such as "lazy eyes" in children, and adults with double vision. Treatment of this nature is usually free unless you choose to pay for private care rather than waiting for an NHS referral.
Would you like to share your experience of life abroad with other readers? Answer the questions here to be featured in an interview!