Most women in the UK choose to be supported by the National Health Service (NHS) throughout their pregnancy and birth. The care offered by the NHS is not only free but also of a high quality. The NHS cover antenatal care, labour and birth, and postnatal support.Your antenatal care can begin as soon as you discover you are pregnant. You will first need to contact your GP for an appointment to register the pregnancy. Following on from this, your GP or a midwife will:
• Routinely check the health of you and your baby
• Provide useful information on how to have a healthy pregnancy
• Discuss your options and choices for care during pregnancy, labour and birth
• Answer any questions you may have
All pregnant women in the UK are offered:
• Two ultrasound scans at 8-14 weeks and 18-21 weeks
• Antenatal screening tests
• Blood tests to check for HIV, Hepatitis B, and syphilis
• Screening for sickle cell and thalassaemia
Antenatal appointments are designed to fully inform mothers-to-be, whether the pregnancy is their first or not, and to check for any abnormalities. You will be given the chance to talk about how you are feeling as well as making practical arrangements for the impending labour and birth.
You may like to discuss your birthing options, particularly if it is your first pregnancy. Your midwife can inform you about birthing pools, home births, delivery suites and caesarean sections, including elective procedures.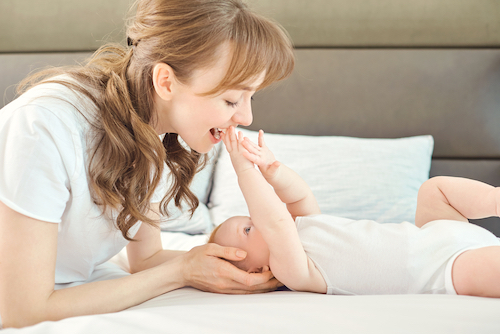 Pre- and post-natal care is covered by the NHS
You will also have the opportunity to write a birth plan. A birth plan is a record of what you feel you would like to happen during your labour and immediately after the birth. It is not mandatory to write one and your plan can be altered at any time if you change your mind.
Your birth plan is formulated based on your individual requirements and circumstances. It may state who you wish to have present during the birth, what pain relief you would like to be offered, and even how you intend to feed your baby once it is born. You may also like to consider where you intend to give birth and what kind of intervention (ventouse or forceps, for example) you are comfortable with. It is advisable to make a copy of your plan and pack it in your hospital bag to take with you when you go into labour.
It is useful to talk through your hopes and plans with your midwife as they are qualified to ascertain whether your birth plan is practical and safe or not. As such, it is important to remain open-minded and flexible. Certain facilities, such as birth pools, may be unavailable or impractical at the time of your labour, or complications may arise which mean that it would be dangerous to carry out your birth plan.
Most women give birth in an NHS maternity unit, but if you choose a home birth, you will be assigned two midwives who will come to your home to support you during labour and birth. Wherever you decide to give birth, you will always have your own room for the delivery, though in a hospital will usually be moved to a postnatal ward alongside other new mums shortly afterwards.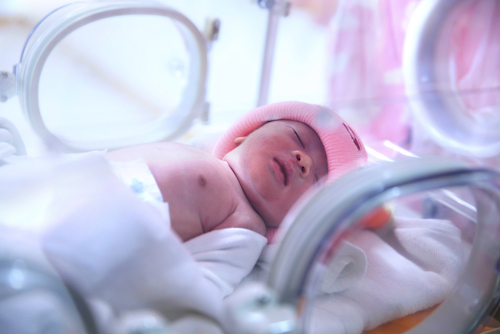 Most people give birth in NHS maternity units
Once your baby is born and you are back home, you will usually see your midwife 3 or 4 times before your care is transferred to the health visitor. During these visits, your midwife will weigh your baby, check that they are feeding well, check your latch if you have any concerns over breastfeeding, and talk to you about how you are feeling. If you have had stitches, they may ask to see them to check that they are healing satisfactorily.
If you would like to enhance your experience of NHS care, you can choose to subsidise with private appointments. This could include extra scans and private blood tests, a private room within an NHS maternity unit for your postnatal stay in hospital (you will still be attended to by NHS midwives in this case), or even hiring a doula to support you before, during and after your birth.
A doula is not a medical professional, but an individual who has training in supporting expectant and new parents. Hiring a doula costs upwards of £200, depending on the length and level of support you would like.
You can also choose to give birth in a private maternity hospital, or within a private wing of an NHS hospital. In the majority of cases, this would be in London or the South East as this is where most private maternity hospitals are located. The basic fee for this is around £5,000, though complications will accrue more fees, for example if you require an obstetrician. Each overnight stay you require after the birth will also incur more fees.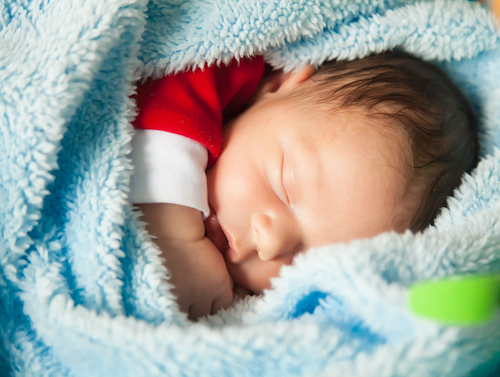 Private hospital births are also available, mainly in London and the South East
It is possible to pay for private treatment at any step along the way of your journey, from antenatal care onwards. While it is an expensive choice, pros include continuity of care and flexibility of appointments. If you give birth in a private hospital, your postnatal room will be more comfortable than anything the NHS can offer, with better facilities and personalised catering.
It is important to remember that, whichever route you choose, you should attend every appointment, both in antenatal and postnatal care, as they are there for the benefit of you and your baby.
Would you like to share your experience of life abroad with other readers? Answer the questions here to be featured in an interview!