The United Kingdom (UK) and United States (US) healthcare services are ideal representatives of two extremes; the former relies on public funding whilst the latter has the largest private sector funding system in the world.Hospitals in the US are almost exclusively privately owned and most of the population (84%) accesses healthcare via a combination of private health insurance, Medicare and Medicaid. The remainder, however, must depend on their personal financial resources or resort to charitable funds to subsidise their medical care.
In the UK, there are four publicly-funded national healthcare systems; one for each constituent country. These are NHS (National Health Service) England, NHS Scotland, HSC Northern Ireland, and NHS Wales. Each service is funded by the government from taxation and overseen by the Department of Health and Social Care. The NHS provides healthcare to all residents, with most services accessible without a fee.
The key disparity between the two systems is that the UK has far less variation in health outcomes across the population than the US, since everyone in the UK is entitled to equal and, crucially, free access to healthcare.
In the UK healthcare is free for everyone
When it comes to the quality of said care, however, the US comes out on top in some respects, including responsiveness. Without the same financial constraints inflicted upon the UK system, US healthcare services can respond to not only what its users need but also to their preferences and ideals.
In the UK system, conversely, its service users are impeded by the relatively low government funding, which means that their preferences are often disregarded out of necessity, and non-essential care is hindered in its effectiveness by long waiting lists. However, in the event that a serious illness (such as cancer) is suspected, the NHS has a policy to refer a patient to a specialist within two weeks.
According to research undertaken by Quality Watch, the NHS are performing better than most countries in several key areas. These are stated as:
• Antibiotic prescribing in primary care
• Breast cancer screening
• Cervical cancer screening
• Diabetes admissions for complications
• Influenza immunisation
• Suicide deaths after discharge of people with a diagnosed mental disorder
Among the 27 indicators, the UK was shown to be better than average in some areas whilst requiring significant improvement in others. Most results were found to be part of a growing trend of stability.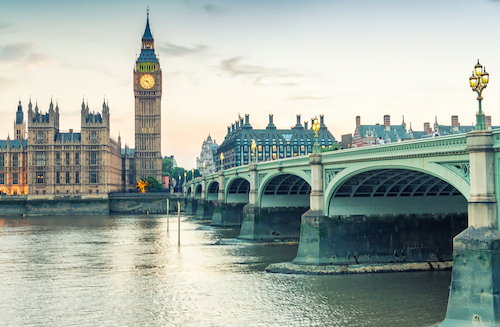 The level of healthcare in the UK varies widely between different areas
There is a consistently high uptake of influenza immunisation, which suggests that the system is capable of delivering preventative care population-wide. Childhood vaccination rates are average but improving year on year, which indicates that children may be in receipt of quality primary care, though more research would be needed to underpin these findings.
Use of antibiotics is rising in the UK, though, is lower than in many other countries. Despite increased rates of prescription, there are indications that second-line antibiotics (those prescribed when first-line antibiotics have failed) are being used less, which points to good prescribing practice.
The UK performs well on a range of cancer screening measures, though survival rates for some common cancers are still relatively low. Acute care for patients who have suffered strokes mainly shows improvements.
Whilst it is difficult to directly compare the quality of healthcare in the US to that of the UK, we can take a look at the comparable statistics. For influenza immunisation, the US reported an all-time low of 37.1% uptake in adults over 18 last year. More encouragingly, childhood vaccination status was reported as high, with 95.1% of kindergarteners receiving the MMR vaccine. Immunisations for children are free in some cases in the US, it's worth noting.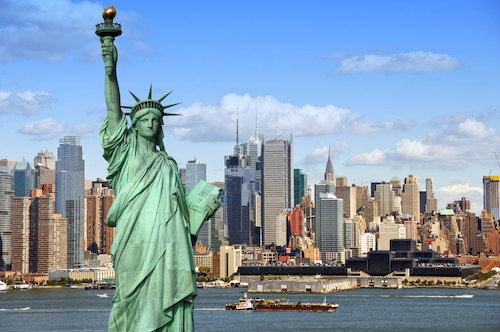 Antibiotics are used too frequently in the US, according to some reports
Reports indicate that antibiotics are too frequently overused in the US. According to the Centers for Disease Control and Prevention (CDC), 47 million antibiotic courses are prescribed each year for infections that do not need antibiotics. The organisation has suggested targets intended to lower this figure due to concerns about antibiotic-resistant illnesses.
The CDC also stated that cancer screening rates in the US fall well short of targets. Research focused on breast (40% uptake), cervical (83%), colorectal (63%) and prostate (35%) cancers.
Overall, the quality of healthcare in both the UK and US is far above average and the differences are largely due to financial disparity between the services.
In the UK, GP waiting times, referrals and surgical waiting lists are difficult obstacles to overcome, but infant mortality rates are low whilst survival rates for a range of diseases are relatively high. Many individuals who feel waiting lists are too long opt to pay for private care. The US has similarly variable statistics with the added strain of not catering to every individual; the quality of care may be very high, but it comes with a price tag that some people just cannot afford.
Would you like to share your experience of life abroad with other readers? Answer the questions here to be featured in an interview!