Hungary is a nexus-point in eastern Europe and traditionally has been on multiple trade routes. This historical fluidity is reflected in the lingustic heritage of the country. As an expat who is intending to live and work in Hungary, ease of communication will be one of the first questions on your mind. Will you need to learn Hungarian, or can you get by in English? We will take a look at some of these considerations below.Most of the population in Hungary (around 99.6%) speak Hungarian (Magyar). This is an Uralic language, unrelated to most neighbouring tongues, and is the 13th most widely spoken language in Europe. However, there are many other languages spoken across the country as well, including:
• Croatian
• English
• German (spoken by ethnic Germans resident in Hungary)
• Romanian
• Romani
• Russian
• Serbian
• Slovak (spoken by the minority Slovak community in Hungary)
• Ukrainian
There are also some minority languages such as Rusyn. English and German are the most widely spoken foreign languages in the country. Upwards of 50% of Hungarians speak English, mostly in urban areas and in tourist areas, but to varying degrees (statistically Hungarian women tend to speak more English than men).
You should have relatively few problems in cities, such as the capital, Budapest. Older people will be less likely to speak English but may speak Russian. English has been taught in schools since the demise of Communism in the late 1980s, thus a higher percentage of the younger generation will have some basic English, at least.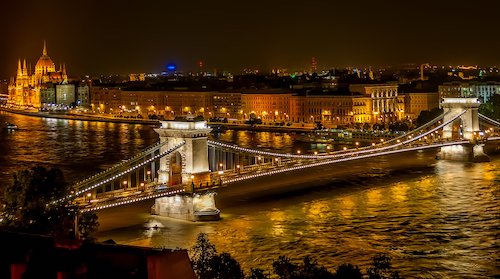 English has been taught in schools since the 1980s
English is the business language of Hungary, so if you are working for a company in the country you will find that English is the lingua franca commercially; however, your colleagues are likely to speak it to differing degrees. If you are in Budapest, you should find that your colleagues are reasonably fluent. It is a good idea to let any potential employer know the degree to which you yourself speak Hungarian. It is polite, however, as well as practical, to learn some basic phrases as below:
• meet and greet
• numbers
• directions
• days of the week/months of the year
• shopping and food-related vocabulary, including eating out
• some basic medical vocabulary (e.g. asking for a doctor's appointment)
• some basic banking vocabulary (e.g. opening a bank account)
Due to its unusual nature as a Uralic language, Hungarian is not the easiest language to master if you are a native English speaker: it is commonly supposed to be one of the hardest languages to learn. The language has 35 distinct cases (such as the accusative), remnants of Latin. Moreover, unlike English, the word order is often flexible, and you can create an independent word from just a prefix and a suffix, or from two suffixes.
It is advisable to take a good phrasebook with you rather than relying on digital translation apps, as wifi provision in rural areas may be erratic.
However, there is plenty of provision for learning the language if you are in Hungary itself and there are a number of online resources as well as courses in other countries.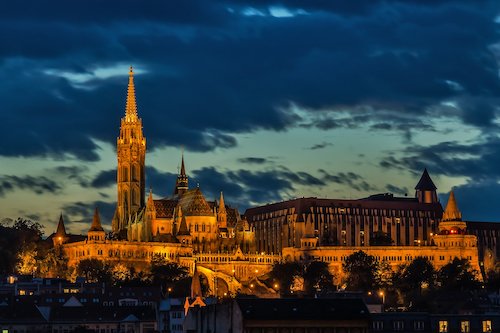 English is widely spoken in Budapest
The mission of the Balassi Cultural Institute is to manage Hungarian education all around the world. The BCI offers short and long term courses for foreign students, including a four-week-long summer university with intensive Hungarian language classes. Students can use the credits gained at the summer university at their own universities.
The International Studies Centre of the University of Pécs offers Hungarian courses throughout the year, plus a summer school.
The University of Szeged also offers an intensive two-semester preparatory course for foreign students who wish to study at a Hungarian university which includes a cultural as well as a language programme.
Eötvös Loránd University offers a summer university during the summer break, an intensive course and a regular language training course throughout the year. You can study Hungarian at the University of Debrecen, too.
In addition to these university schemes you can also find language training provision at a number of private language schools across the country, although many are obviously located in Budapest itself. You may also find 1-1 tuition privately. Costs for language training will vary between providers but should not prove too expensive.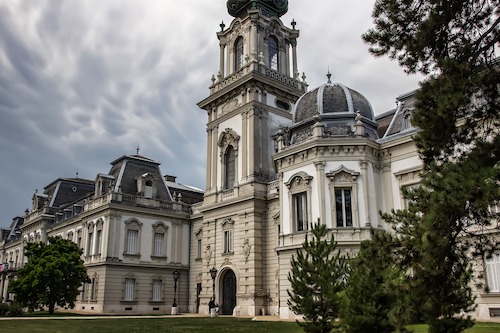 English language training is a growing market in Hungary
English language training is a growing market in Hungary. It is always easier to get work in international education if you have at least a certificate in either TEFL (Teaching English as a Foreign Language) or TESOL (Teachers of English to Speakers of Other Languages).
It is also preferable if you have experience in teaching schemes such as the Cambridge English exams or IELTS (International English Language Testing System): the English test for study, migration or work. Some teaching experience in the Graduate Management Admission Test (GMAT) will also be helpful. This assesses analytical, writing, quantitative, verbal, and reading skills in written English for use in admission to graduate management programs, such as the MBA. You may also find work more easily if you are experienced in teaching English for particular sectors, such as tourism and hospitality, or in summer schools.
Average salaries are quoted at US$600 – 900 per month. Hiring mainly takes place in January and September. Some schools may sponsor a work visa for you.
It will also be helpful to have at least a Bachelor's degree as most language schools will require this: basically, the rule of thumb is that the more qualifications you have, both in TEFL and in academic subjects, the easier you will find it to get work.
If you are intending to find work as a translator or interpreter, you will obviously need to speak Hungarian at an advanced level and will generally need the relevant qualifications as well. Experience will also be required.
Would you like to share your experience of life abroad with other readers? Answer the questions here to be featured in an interview!