Thanks to its natural beauty and developing economy, Croatia has become an attractive option for expats looking to relocate. This article will take you through everything you need to know about opening a bank account there.
What do I need to open a bank account in Croatia?
Opening a bank account in Croatia is pretty straightforward, and you don't need to be a resident in order to do so. You will, however, need the following:
• Proof of your identity – this can be in the form of a passport, a social security card, a driver's license, or any other government-issued identification
• A deposit – the minimum amount required for this will depend upon the type of account you are opening, but the currency accepted is the Euro (EUR) or Croatian Kuna (HRK)
• A residency permit – this is only required if you have one, as non-residents can open a "non-residents" bank account (but you will need to obtain a personal identification number, which comes from the Ministry of Finance)
The exact documents you will need will vary from bank to bank, but once you have them all in place, you'll be able to open an account.
Can I open a bank account online?
There are many banks in Croatia that will require you to visit a branch in person, but there are a few, such as Primorska Banka, Croatia Banka, and Raiffeisen Bank, that will allow you to open an account online.
To submit an online application, you'll need to contact the bank, so that you can download the relevant forms. You'll then need to print, complete and sign them, before sending them back, along with a copy of your proof of ID (for example, a passport or Croatian foreign national ID card).
As mentioned above, opening an account online isn't an option with every bank. Therefore, if you have a specific bank in mind, you'll need to check with them directly what's possible.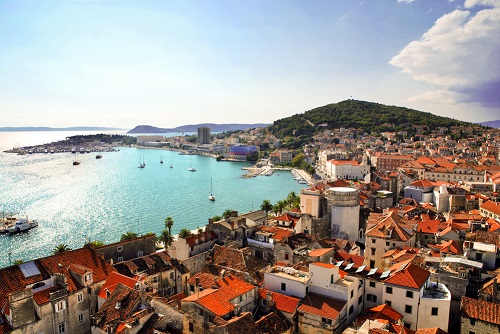 Some banks in Croatia will allow you to open a bank account online
Choosing a bank in Croatia
There are plenty of banks to choose from in Croatia, as the country is known for having a high concentration of foreign capital. For example, Zagrebacka Banka is owned by the UniCredit Group of Italy, Erste & Steiermärkische Bank is owned by Erste Group of Austria, and Privredna Banka is owned by the Intesa Sanpaolo Group of Italy.
Because so many banks in Croatia are foreign-owned, you may have the option of adding an international element to your existing account, rather than opening a brand new account. This may be a good option, as it leaves your account back home open, from which you can pay any recurring bills there. The following international banks are available:
• Sberbank
• Raiffeisenbank
• OTP Banka
• Imex Banka
If you're looking for a local bank, you may want to check out the following:
• Zagrebacka Banka
• Privredna Banka
• Erste & Steiermärkische Bank
Banking hours in Croatia are from 8 am until 8 pm Monday to Friday, with many branches offering weekend hours—so there's plenty of time to visit a branch. If you're not sure which bank to pick, it's best to speak to a financial advisor to see which products and services they have that meet your financial requirements.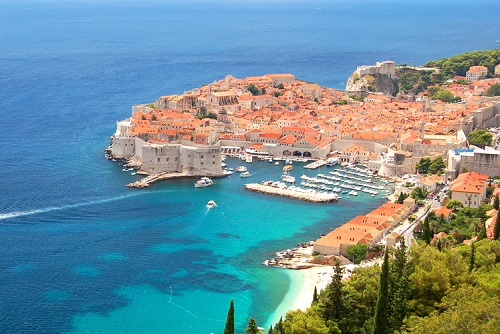 Many bank branches in Croatia offer weekend hours
Whilst speaking to an advisor, you'll also want to enquire about the following:
• ATM withdrawal fees
• Transaction fees
• Account handling fees
• Transfer fees
• International transfer fees
It can often work out to be more cost-effective to open an account with unlimited transactions, and to pay a higher account fee upfront each month, than to pay a lower account fee but have all the withdrawal and transaction fees add up.
How to open a bank account in Croatia
Croatia is one of the easiest places to open an account in. If you're not opening an account online, you simply need to walk into a bank branch and request to open one. You don't need an appointment for this. However, if the branch is busy, you may need to come back at a different time.
Once inside, a specialist advisor will guide you through the process, which will start with completing the appropriate paperwork and collecting your information. Once this is done, you may be required to pay a nominal amount to open the account, but this doesn't apply to every account and is waived for students.
As soon as the fee is deposited, your account will be open and you'll have immediate access to your funds. However, for the first week, you'll only be able to access your funds in-person at the bank, as it can take around five to ten days for your ATM card to be delivered. But once your card is delivered, you'll be able to use it as you would any other debit card.