There's no denying that getting set up as an expat in Cuba can be a complex experience. There are numerous restrictions on foreigners, especially in terms of finding property, so getting settled there is far from easy. However, if you can't resist the pull of eclectic architecture, live music and breathtaking beaches, a move to Cuba is well worth the initial effort.If you're looking to relocate to Cuba, then you may want to open a bank account there. Read on to learn more about this notoriously tricky process.
Do you have to be in Cuba to open a bank account?
Opening a bank account in Cuba is far from easy. However, it can be done from abroad, provided you have the right permission. The certification must be acknowledged and issued by the respective Cuban bank, and you must deposit at least 5,000.00 CUC. You'll also need a criminal record certificate from your own country.
If you are in Cuba and would like to open up a bank account, you will need to have permanent residency. Getting this is a complex process in itself. To apply for a permanent resident visa, you will need:
• Your birth certificate
• A letter stating the reason for your application
• Two passport photos
• A photocopy of your passport
• Money for the fee
Alongside providing these documents, you will have to complete various health checks. Only Cuban residents can open bank accounts, and, due to Cuba's notoriously unstable economy, even many Cubans are hesitant to keep their money in a bank.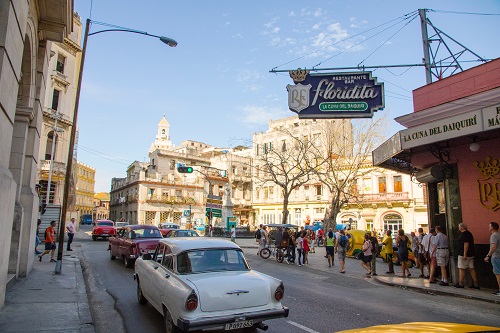 If you are in Cuba and would like to open a bank account, you will need to have permanent residency
If you are working in Cuba, your salary will be low compared to in many other Caribbean nations. Perhaps the most confusing part of living in Cuba is the split currency. The standard currency is the Cuban Peso (CUP), while the Cuban Convertible Peso (CUC) was created to protect the economy. This is worth more than the CUP and is not accepted everywhere.
If you're planning to work in Cuba, you will most likely be paid in CUP and in cash, but if you are from the United States, it's highly unlikely that you will be allowed to work in Cuba.
What banks in Cuba are suitable for expats?
Bank opening hours in Cuba are far longer than opening hours in other countries. Banks are usually open seven days a week, and they often remain open until late at night. Standard hours are 8:30 am to 7:30 pm between Monday to Saturday, and 8:30 am to 3:30 pm on Sunday.
Frustratingly, Cuban banks are often very slow, and you'll almost certainly have to wait in a queue unless you go at the right time. Offering a small tip may get you seen a little faster. The large banks in Old Havana have a dedicated teller for foreigners, so this can often cut the wait time.
The banks that are more likely to cater to expats include:
• Banco Metropolitana
• Banco de Credito & Comercio
Unfortunately, opening a bank account in Cuba can be a very tricky process for foreign nationals, and it's hard to get clear guidance on what is and isn't permitted. So, don't be surprised if you are turned away.
If you don't speak Spanish, it's highly recommended that you take a translator or Spanish-speaking friend with you to the different banks. However, helpful members of staff are often on hand to go through which options are available to you, as a foreign national.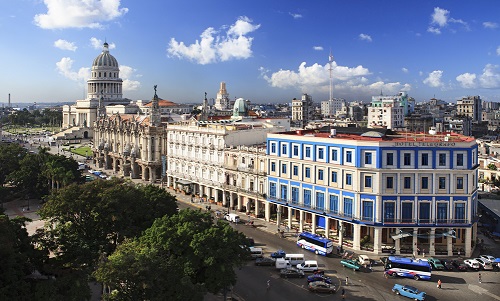 The large banks in Old Havana have a dedicated teller for foreigners
What to do if you're unsuccessful in opening a Cuban bank account
If you are unable to open a Cuban bank account, you may need to use your international bank account. Cuba is primarily a cash economy, especially with regard to paying for accommodation and food, so being able to easily withdraw cash is essential. High-end hotels and restaurants will accept card payments, but that's about it.
ATMs are now widespread in Havana and are generally reliable, but it's essential to check with your bank back home that you will be able to withdraw money in Cuba, before you visit. Currently, Visa, Euro and Mastercard are all accepted throughout Cuba. However, US card issuers, such as American Express, are blocked. It's worth bearing in mind that even some European banks have an American parent company, so these too may be blocked. It's always best to check with your bank before you travel.
The fees incurred by Cuban banks when using either credit card or cash is around 3%, and your home bank may charge additional fees on top of this. Ideally, you should arrive in Cuba with cash and use credit and debit cards as a backup. In addition to transaction or withdrawal fees, you will be charged a 10% commission to exchange US dollars, so this is also worth bearing in mind when budgeting.
Finally, any banknotes you use in Cuba should be in good condition, with no rips or tears. You should only change money at Cadeca exchange houses, large hotels and banks, and you should always count your Cuban currency carefully. You may want to ask for small denomination bills, if possible.
You may find that there are long queues at Cadeca exchange houses, but these are usually made up of locals wanting to buy CUC. If you are selling dollars or sterling, you should be able to go straight in. However, it's worth checking this when you arrive, to avoid upsetting the locals.