It's no secret that Cyprus has a strong expat scene. The warm weather and inviting culture mean that many people choose to call the country home. If this is something that you'd like to do, then you will need to consider your options with regard to organising your finances.Some expats opt to keep their existing bank account in their home country open for ease of use, for paying bills, and for their (often annual) return trips to see family. Others choose to open a bank account in Cyprus. If you're looking to take the latter option, then here's what you need to know.
Which banks in Cyprus are available to expats?
When it comes to finding a bank, you'll be pleased to know that there are plenty to choose from! Most banks offer expat assistance and have English-speaking representatives, who can guide you through the financial processes. This is helpful for finding out about the different products and services that are available, such as account setup, international transfers, and loans.
You can choose your bank based on personal preference, but we recommend that you compare several, so that you can see which best suits you and your financial circumstances.
The best local banks for expats are:
• Bank of Cyprus
• Hellenic Bank
• Eurobank Cyprus
• AstroBank (formerly known as Piraeus Bank)
Outside of these, there are also numerous international bank branches, so if you currently bank with one, it is worth contacting them to see if they can set you up with an international element to your existing account.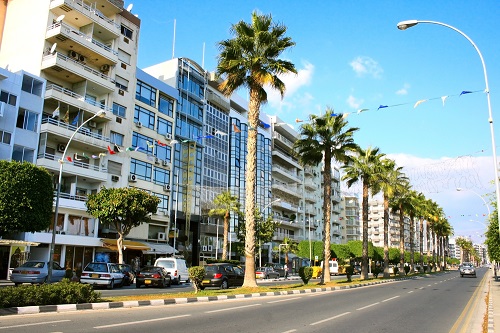 There are plenty of banks to choose from in Cyprus, and most offer assistance for expats
Some of the most prevalent international banks in Cyprus are:
• Bank of Beirut
• Jordan Kuwait Bank
• Societe Generale
• Banque SBA
Opening times in Cyprus may fluctuate slightly, but typically most banks operate with similar opening hours, which are from 8:30 am to 1:30 pm Monday through Friday. However, if you need to bank outside of these hours, some banks have customer care teams with longer hours.
Alternatively, you can sign up for online banking with your chosen bank, which will be accessible 24/7, and which will allow you to check your account balance, change personal details, transfer money between checking and savings accounts, make payments to friends, and more.
Is there a fee for opening a bank account in Cyprus?
When it comes to looking at bank account providers, there are certain questions you can ask to make them easier to compare. For example, you should ask whether there are any fees incurred when you bank with them.
The most common fees are handling fees. These are relatively low for basic accounts and start at around 10 EUR per year. However, if you're looking to open a premium account or to use a concierge service, this handling fee may be significantly higher. You may also find fees for becoming overdrawn or for withdrawing cash from an ATM.
The main fee you should be aware of is the international transfer fee. This isn't something you should worry about if you'll only be using your Cypriot bank account for local transactions and purchases, but if you will be regularly transferring money internationally, you may face higher charges with some banks than others.
It can be hard to compare these fees at a first glance, as many banks hide them by marking up their exchange rates and pocketing the difference as their profit. But with a little bit of research, you can make fair comparisons, by checking which banks use the standard currency exchange rate plus a flat fee, and which ones mark up their exchange rate.
Working with a flat rate is often more advisable, because it's transparent and can be easier to budget for in the long-term, as you'll know how much to expect to pay with every transfer.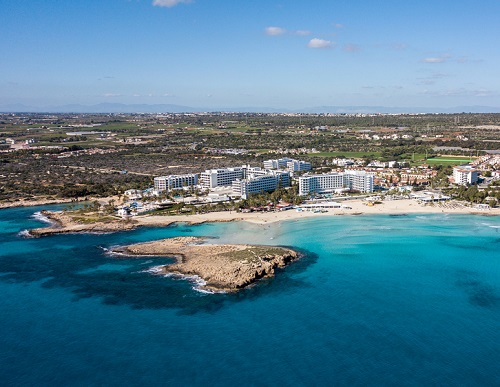 When it comes to banking in Cyprus, you should be aware of the international transfer fee
What documents are needed to open an account?
Once you've compared account offerings and are ready to open an account, it's time to compile your paperwork. The process of actually opening a bank account in Cyprus is fairly hassle-free, but in order to do so you will need to take paperwork with you to your appointment.
The exact documents required will depend upon what type of account you're opening and which bank you're using, but typically you'll be required to provide:
• Proof of your identity (a passport is accepted)
• Proof of local residency (utility bills are accepted)
• A credit statement (a reference letter from your previous bank or a credit report is accepted)
Once you have presented your documents, an advisor at the bank will help guide you through opening the account. The process will involve completing different forms, and it doesn't take too long to complete. Once everything's signed, you'll receive your debit and/or credit card.
Once your account is open, make sure you take a copy of the terms and conditions home with you, in case there are any discrepancies. They will also be useful for information if you're looking to close the account, as sometimes doing so early can incur an early cancellation fee.