When moving abroad, many expats choose to keep their existing bank account from back home open. This can be helpful for paying recurring bills, transferring money, and an array of other personal reasons. But if you're looking to use your card abroad, transaction and withdrawal fees can soon add up. Therefore, you may want to consider opening a local bank account in your new home.This article looks at how to open a bank account in Denmark, as an expat, and covers which documents you will need, the associated fees, which banks you can use, and more.
Can I open a bank account from abroad?
The answer to this is yes and no. If you currently operate with a large international bank, you may be able to open or transfer to a Danish account that's linked to your existing account. Alternatively, there are some banks (such as Danske Bank) that allow you to begin the process of opening a bank account over the phone or online. However, in such cases, you often won't be able to complete the application without visiting a branch in-person. If you have a particular bank in mind, it's important to check with them what's possible.
For non-residents, the process is a little trickier. In order to open a local bank account in Denmark, you must be a resident—as all applications require a CPR number. A CPR number is used to facilitate the link between Danish national registers. It is also used as a personal identification number. Without one, you won't be able to do a lot of things, including opening a local bank account. You will still have other options, such as opening a local branch to your existing bank, but otherwise, a local bank account is off the table.
If you are a resident, then opening a bank account in Denmark is a fairly simple process, which you can learn more about below.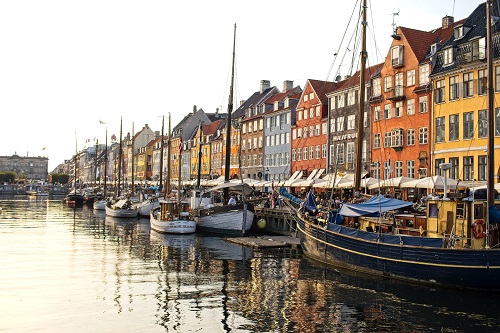 In order to open a local bank account in Denmark, you must be a resident
What documents do I need to open an account in Denmark?
If you're looking to open a bank account, you'll need to show the following information to your bank, so that they can verify your identity. They'll also analyse your financial standing to see which account types are suitable (and available) to you.
• Proof of identity – you can use your passport for this, although some banks may require a notarised copy
• Your CPR number
• Proof of a residential address – you can use a utility bill for gas, water, electric or cable for this
• Proof of employment or university placement
In addition to this, you may be asked to provide other documents, such as your credit history and wage slips. But each bank will have its own requirements for opening an account, and so you'll need to check these directly with them.
Once you have your documentation ready, you'll need to ensure that you have cash or funds that are readily available to transfer. This is because many bank accounts require a deposit to be made when you open your account. This can come in the form of a one-off fee or a monthly handling fee, so always check with the bank advisor which one applies to your account type.
Are there any fees involved in opening an account?
Depending upon which type of account you open, you may face some fees. However, the amount you will face will vary depending upon your account type. For example, some banks take a fee for keeping the bank account open; some banks charge a regular account handling fee; and others charge one-off fees for individual transactions or withdrawals. Check with the bank advisor which applies to your account type, while you are setting it up.
Top tip: Sometimes, accounts with higher monthly handling fees have more perks! For example, they may offer unlimited transactions, free withdrawals, and even free travel/phone insurance! In the long-term, this can work out more cost-effective, so always weigh up your options!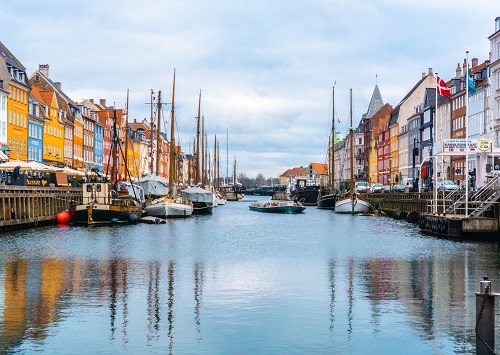 Check with the bank advisor which fees will apply to your account type
Which bank should I choose?
Denmark's banking service is robust, meaning that it is safe for you to put your money into it. Whether you are looking to open a local or an international account will be down to personal preference (and whether you have residency!). Some of the most popular banking providers are:
• Danske Bank
• Nordea
• Nykredit
• Sydbank
If you're not sure which one offers the right service for you, and you are unable to go into a branch to discuss this, then most bank websites have an outline of their details, terms, and account offerings online. If you need assistance or have particular questions, you can always call the bank directly.
Other banks you may want to consider are:
• Realkredit
• Spar Nord
• Arbejdernes Landsbank
When it comes to choosing your banking provider, it's all about personal preference and product offerings.
The actual process of opening a bank account in Denmark isn't difficult, and most banks have English-speaking staff. Some questions that you may want to ask yourself, as you look for the bank that offers the most suitable service for you, include:
• Are you planning to make multiple international transfers?
• Do you like to shop, and will you therefore need unlimited transactions with your account?
• Are you looking to invest and put your savings into a high-interest account?
If you're not sure which account type will suit you best, a bank advisor will be able to let you know what options are available.
Typically, banks are closed over the weekends (although some branches do operate with limited hours), so you'll need to set up your bank account on a weekday. Opening hours are usually between 8 am and 5:30 pm Monday to Friday, although operating hours do vary from branch to branch.