When relocating, one of an expat's most pressing concerns is arranging suitable accommodation. You may choose to start off in a hotel or a short-term rental, before you decide on a more permanent base, or you may opt to organise a long-term rental or property purchase straight away. Whichever method you choose, the process may not be one you recognise from your home country, so it is prudent to do plenty of research before making any decisions.In Hungary, there are two types of rental agreement: free and controlled. The free rental market is akin to what we would call the private sector in the UK, though rental fees tend to be slightly more flexible. In the free market, you can agree how much rent you will pay with your landlord, and the court has no power to intervene.
The controlled sector applies to property owned by the state, and the rent here is stipulated by the government. Not only is the price fixed, but you may even be asked to sign a tenancy agreement before you know how much the rent will be. In this case, the landlord (i.e. the local council) must notify you of the monthly rent payable within eight days of you moving in.
Security deposits in Hungary vary, and may be open to negotiation between landlord and tenant. However, they are usually equal to between one- and three-months' rent. You will usually be required to also provide the first month's rent upfront. When you move into a rental property, remember to take photos of its condition – this may help you to recover your deposit when you leave, if the landlord tries to claim money for repairs unfairly.
Tenancy agreements can be informal in Hungary, and do not need to follow a specified formula. In fact, many landlords prefer to skip the paperwork altogether, and instead make verbal arrangements. However intent a landlord may seem on a verbal agreement, you should always push for a written contract, as verbal arrangements afford tenants zero legal rights. A landlord can decide to terminate a verbal agreement at any time, without notice, and the tenant has no right to appeal. As well as ensuring that your tenancy agreement is set out on paper, you should ask for it to be translated into English, so that you can make an informed decision before signing.
Rent is relatively cheap in Hungary, compared to in the rest of Europe, though all utilities and any service charges are extra. Both furnished and unfurnished properties are available to rent, and each have their own benefits. Unfurnished properties are usually the cheaper option.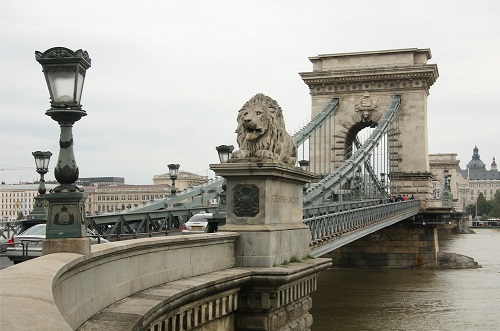 Rent is relatively cheap in Hungary, compared to in the rest of Europe, though all utilities and any service charges are extra.
Most expats choose to live in Budapest, which is divided by the River Danube into districts: Buda and Pest. Pest is the business district, whereas Buda tends to be more residential. The city is divided into 23 areas. Most expat families choose to live in the second or twelfth districts, which are quiet and residential. More expensive accommodation can be found in the first, fifth and thirteenth districts of the capital.
It is estimated that only 8% of all property in Hungary is rented. The average amount of rented property in EU countries is 35%. This means that competition for available rentals can be fierce. Approximate rental prices for Budapest are as follows:
• One-bedroom apartment in the city centre: €240
• One-bedroom apartment outside the city centre: €179
• Three-bedroom apartment in the city centre: €430
• Three-bedroom apartment outside the city centre: €330
Students tend to live in shared accommodation, which is cheaper and a good way of making friends. A single room in a shared apartment costs around €150 in Budapest city centre. You would also need around €130 a month for basic utilities, such as gas, electric, and water, and refuse collection. University notice boards often have details of shared accommodation opportunities.
To find accommodation, it is best to look online, as this is where most listings can be found, though some rentals may still be listed in newspapers. Internet searching is by far the easiest method, as there are numerous websites showcasing rentals in Hungary, including erasmusu.com and renthungary.hu. Some estate agencies offer rental properties, and using their help could speed up the process of securing a place to live. However, their services add another layer of unnecessary expense to the procedure.
For expats looking to buy property in Hungary, the first step is to arrange a land-buying permit, which costs approximately €200, and which takes around a month to obtain. Hungarian law dictates that real estate purchases must be organised through private contracts and countersigned by a lawyer. Non-Hungarian citizens must also gain the approval of the relevant administrative office (Kozigazgatasi Hivatal), prior to purchasing property.
Once your permit has been approved, your property search can begin. The prices of houses and flats are often just as high outside of Budapest as they are within it, so this may explain why so many expats choose to buy in the capital, where more work and leisure opportunities are available. The average square metre price of an apartment in the city centre is 900,000 Hungarian Forint (HFU), or €2,765.
For around 35 million HUF (€68,000), you can expect to buy a small studio in the city centre. For a bijou one-bedroom flat, you would need at least 30 million HUF (€82,000), while an average-sized two-bedroom apartment would set you back around 35 million HUF (€95,000). Naturally, for more spacious and better quality properties, the prices will rise significantly. If you buy a lower cost house in the city centre, you will likely be faced with substantial renovation costs on top of the price of the house.
Property websites are the best sources for houses and apartments on sale. Some of the most reliable are:
• Towerbudapest.com
• Property.hu
• Mybudapesthome.com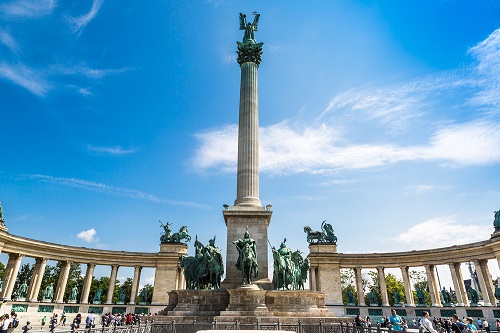 For expats looking to buy property in Hungary, the first step is to arrange a land-buying permit.
Once you have chosen a property and negotiated a price with the estate agent, it's advisable to hire a lawyer to assist in further proceedings. The lawyer acts as a go-between, protecting both the buyer and the seller, though their fees are covered by the buyer. It is also usually recommended to have an architectural survey of the building undertaken at this stage, to help you make informed choices.
As soon as a price is set between buyer and seller, your lawyer is responsible for obtaining local government approval of the sale. Once this is secured, title search and property valuations may occur. The next stage is for the lawyer to draft, and countersign, a purchase agreement, which is necessary to validate the sale. Your lawyer should then arrange a meeting for the contract to be signed by both buyer and seller in the presence of a real estate officer.
At this stage, the buyer must pay 10% of the agreed price as a deposit, as well as the lawyer and agency fees. The purchase agreement must be submitted to the nearest land registry office within 30 days of being signed.
The deal is officially closed around 60 to 90 days after the signing of the contract. The buyer must immediately inform the seller, when they receive the purchase-permission from the administration office. The purchase is concluded within about a week from this date. The buyer and seller must each sign a closing statement, which confirms that the purchase price has been settled and possession of the property has been transferred.
It is possible to acquire a mortgage in Hungary as an expat. The maximum amount available to borrow is usually between 50% and 70% of the total price of the property. However, though many Hungarian banks are willing to lend money to expats, some migrants prefer to borrow from organisations outside of the country. This is due to potential lower charges and better interest rates. If you choose to borrow locally, there are numerous Hungarian banks that will help.