Iceland is host to an enviable standard of living and, as such, is popular with both tourists and expats. However, recently, the country has been saturated with visitors looking for short-term rental opportunities, meaning that the availability of long-term lets is low, particularly in and around Reykjavik. Due to the high demand and relatively low availability, prices are highest in the capital, but they decrease further afield. Expats often secure short-term rental properties whilst searching for long-term accommodation – a sensible approach in the current climate. Reassuringly, many expats do eventually buy properties in Iceland, which demonstrates that doing so is a plausible option.
Renting a property
It has long been the case in Iceland that residents are expected to own property rather than rent. This, naturally, makes rentals difficult to find, particularly for newcomers such as students and expats. The lack of rental properties available is, of course, reflected in their prices, which continue to rise year on year. Reykjavik, in particular, is becoming an increasingly popular place to relocate. As of April 2020, monthly rental prices for the capital are as follows:
• One-bedroom apartment (city centre): 197, 517.24 KR (£1,102.15)
• One-bedroom apartment (outside centre): 161,538.46 KR (£901.38)
• Three-bedroom apartment (city centre): 319,300.00 KR (£1,781.69)
• Three-bedroom apartment (outside centre): 264,296.30 KR (£1,474.51)
Though prices may vary, rent is on average 34.86% higher, across all areas of Iceland, than in the United Kingdom, according to Numbeo.
Details of properties to rent can be found in local newspapers and advertisements. It is also possible to advertise yourself as an individual or family looking for a place to rent. The Morgunblaðið newspaper's website is one of the most popular places to find rental properties in Iceland.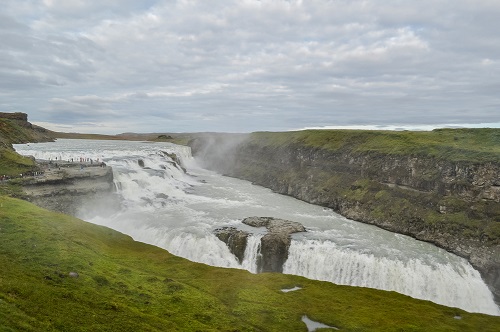 The lack of rental properties available in Iceland is reflected in their prices, which continue to rise year on year.
Rental agreements can be short- or long-term. Typically, a long-term lease lasts for 12 months. Short-term rentals can vary in length from one week to six months, and are far easier to find than long-term solutions. Whereas long-term rental properties in Iceland are mostly filled by locals and expats, short-term lets are primarily occupied by tourists, so competition may still be fierce during high season.
If you are already working in Iceland, check with your employer before signing a rental agreement, as some will assist with rental costs for immigrants. Either way, insist the contract is translated into English (or your native language) before signing, to ensure you are making a fully informed decision. A translation fee may be applicable, but it is still a service well worth taking advantage of.
Your rental agreement must be in writing, and the tenant should be clear on the notice periods stated for both the tenant and landlord. It would also be wise to ask your landlord about the process for renewing the contract when it expires, particularly if you rely on living in a specific area for work and/or school(s) and need the stability of a long-term lease. There must be a witness present when you and your landlord sign the contract, and the document then needs to be registered with the District Commissioner's office.
Security deposits are customary and, as in the UK, they will only be returned in full subject to the discretion of the landlord. Any late payment of rent, or damage to the property, will be considered by the landlord when you vacate, and this will affect how much of your deposit is returned to you. The deposit is usually equal to one month's rent and payable upfront and in cash.
Due to the rental market being so fast-moving, most properties are furnished, including with white goods, furniture, and even smaller items such as kitchen utensils. With so many short-term rentals occupied by tourists, the assumption is that a tenant is likely not to arrive with furnishings. Therefore, unfurnished properties are ordinarily reserved for people buying property.
Buying a property
Buying property remains a popular choice for locals and expats in Iceland. It offers significantly more security than renting and, due to the government's historical propensity for selling off social housing, there is more opportunity to buy a property than to rent one. The cost of buying property in Reykjavik, as of April 2020, is:
• Per square metre in the city centre: 612,540.34 KR (£3,421.65)
• Per square metre outside the city centre: 461,246.88 KR (£2,576.53)
The easiest way for an immigrant to buy a house is through an estate agent. The fees accrued for the use of an estate agent during a house sale is around 3% of the value of the property. Other associated costs are administration fees, registration fees, and stamp duty. Additionally, mortgage lenders charge upwards of 0.5% of the amount borrowed, and you will need to pay VAT.
Properties for sale are listed online, on estate agent websites, and in newspapers. One of the most popular estate agents in Reykjavik is AS Fasteignasala, with its English-speaking staff and high number of listings.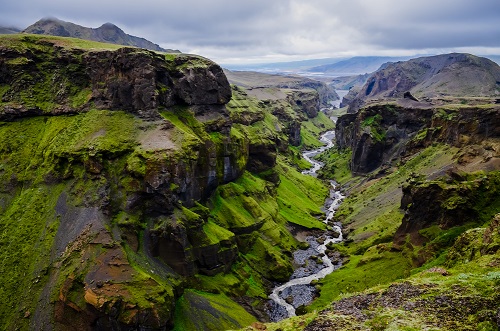 The easiest way for an expat to buy a house in Iceland is through an estate agent.
The first step to buying a property in Iceland, as an expat, is to get proof of your eligibility. If you are from a country that is a member of the European Economic Area (EEA), you may buy property in the country providing you have a valid EEA residency permit or are an EEA citizen who lives and works in Iceland. Individuals from countries outside of the EEA must seek permission from the Minister of Justice to purchase property.
Once your eligibility has been confirmed and you have a suitable property in mind, the estate agent must check the data information service (Landskra Fasteigna) to ascertain whether there are any obligations or charges associated with the property.
The fee for this is 550 KR online, or 1000 KR in person. Next, they will draw up a contract for the seller to sign, once the conditions of sale and price have been agreed. The price must be paid in full at the time of signing.
The conditions of the registration of the agreement are as follows:
1. The name of the property must be listed as it is legally registered with the relevant authorities.
2. The reference number of the property and the land must be included in the agreement.
3. The planning and building societies must have described the property in the agreement.
4. The building and land number must be listed with reference to its plots.
The new registration of the title of the deeds happens at the Magistrate's office, once all fees are paid and contracts are signed. This process costs 0.4% of the property valuation, plus 1,350 KR.
The overall process is straightforward and, once you have proved your eligibility to purchase property in Iceland, it's no more difficult for expats to buy a home than it is for locals.