Living in a new country, particularly if you are not yet fluent in the local language, can be stressful and isolating. It's important to look after yourself, and complementary and alternative therapies can be a good way of achieving this.Complementary therapies are relatively new to Poland – they were rare in the communist era. They have, however, grown rapidly in popularity, with Warsaw and Krakow in particular possessing many spa retreats and wellness centres, as well as independent therapists and practitioners of traditional Chinese medicine.
By law, only medical doctors and dentists may describe themselves as offering treatments in Poland, so the language used by alternative therapists may be different to what you are used to in your country of origin.
You should also be aware that, while individual professions, including osteopathy, homeopathy and Chinese medicine, have their own professional bodies, there is currently no legal government regulation of alternative and complementary therapists. Therefore, wherever possible, you should look for recommendations and check reviews, before you decide on a therapist.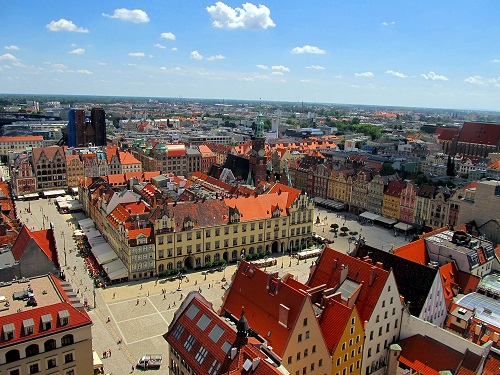 Complementary therapies are relatively new to Poland.
Osteopaths, acupuncturists, naturopaths, chiropractors, homeopaths, reflexologists, music therapists and various types of animal therapists are recognised for their professions in Poland. At the time of writing, other complementary therapies are not recognised, although they may still be available at spas and wellness centres, as well as from independent practitioners. The exceptions are chiropodists, who are rare – you will probably need to find a medical podiatrist – and Ayurvedic practitioners. Most health insurance plans in Poland do not cover complementary therapies. The exception is acupuncture, which may be covered subject to you having been referred by a registered physician. Some medical doctors also practice homeopathy.
Spa hotels and wellness centres can be found in most parts of Poland, and spa holidays are popular. Most offer various forms of relaxation massage, including aromatherapy, and detoxification treatments. Some also offer sports massage – this can additionally be found at physiotherapy and rehabilitation clinics. In most cases, treatments cost considerably less than they would in the USA or the UK. Reiki practitioners can be found in most major cities.
Independent practitioners can be found through a simple internet search, in most cases. Where a profession has an official body or association, recognised therapists will be listed on their website, along with details of what they offer, whether they have clinics that are accessible to people living with disabilities, and whether they can make home visits. Professional bodies will also be able to provide you with the standards and rules for their practitioners, and in many cases they can provide this in English as well as Polish. For some professions, you will find listings on the websites of international professional bodies too.
Poland is the home of halotherapy, or salt therapy, and salt spas have been in use there since the 12th century. Some halotherapy centres are located underground in former salt mines, while others use purpose-built salt caves. While it is unclear whether the claims that halotherapy helps with respiratory issues, allergies and skin conditions are true, salt spas provide a relaxing environment with deep cultural associations. Salt spas offer mineral baths, as well as treatment caves. The most famous, at Wieliczka, offers accommodation and even a gym within the old mine. Unlike other forms of complementary medicine, however, halotherapy can be expensive.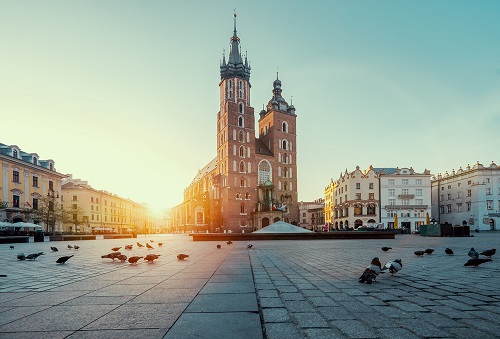 Poland is the home of halotherapy, or salt therapy, and salt spas have been in use there since the 12th century.
Yoga and tai chi are growing in popularity in Poland, and studios and workshops can be found in the larger cities. There are also retreats, and some classes are taught in both English and Polish.
Click on the following links for more information about complementary therapies in Poland:
• Osteopaths in Poland
• Chiropractors in Poland
• Traditional Chinese medicine in Poland
• Tai Chi in Poland
• Reflexology in Poland
• European Traditional Chinese Medicine Association
• European Chiropractors' Union