Iceland is a fascinating country that appeals to both tourists and potential expats. It is a member of the Schengen Agreement, the European Free Trade Association (EFTA) and the European Economic Area (EEA), despite not being a member of the European Union (EU).
Will I need a visa?
Whether or not you will need a visa to visit Iceland will depend on your nationality. If you are from a member state of the EU, EEA or EFTA, you are allowed to stay in the country for three months, without a visa. As noted above, Iceland is not itself a member of the EU, but it has bilateral agreements with the EU. It is also a member of the Nordic Passport Union.
As Iceland is a member of the Schengen Area, US citizens may enter for up to 90 days for tourist or business purposes without a visa. However, they will need to show evidence of sufficient funds, and they will need proof that they have booked a return ticket.
How do I apply for an entry visa?
If you plan to visit only Iceland, you will need to apply at your local Icelandic consulate/embassy. If you plan to visit multiple Schengen countries, you will need to apply for your Schengen visa (a short-term entry visa, applicable to the countries in the Schengen zone) at the embassy of the country that is your primary destination.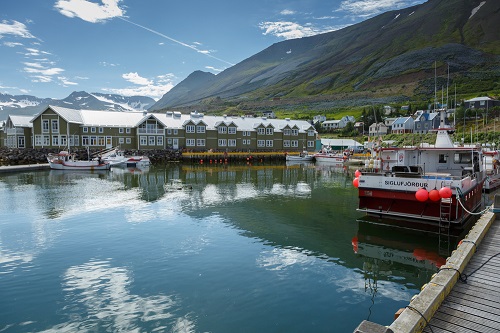 If you plan to visit multiple Schengen countries, you will need to apply for your Schengen visa at the embassy of the country that is your primary destination.
In order to apply for a Schengen visa, you will need:
• A completed application form
• Two passport-format photos
• Your passport (which should have at least three months' – though it is recommended that you have six months' – validity beyond your planned date of departure from the Schengen area)
• Copies of any previous visas
• Travel insurance (including medical coverage), with confirmation of a minimum of €30,000 coverage within Iceland and the entire Schengen Area
• A cover letter stating the purpose of your visit to Iceland, as well as your itinerary
• Proof of civil status (for example, your marriage certificate and your children's birth certificates)
• Your flight itinerary
• The address of your accommodation, including hotels
• Proof that you are able to support yourself financially for the duration of your stay (for example, a recent statement from your bank for the last three months that shows funds of at least €50 per day spent in Iceland, or traveller's cheques, or proof of sponsorship)
You may need further documentation, depending on your status. If you are employed, you may need to supply:
• A contract of employment
• A letter of leave from your employer
• A bank statement for the last six months
• An income tax return
• Your business license (if you are self-employed)
If you are a student, you will need to include your certificate of enrolment at the relevant educational institution.
If you are retired, you will need a statement of your pension for the last six months.
A Schengen visa is a short-stay visa. If you plan to remain in Iceland for longer than three months, you will need a long-term visa, which will permit you to remain in the country for up to 180 days. You will not be able to extend your stay for more than 180 days. You can apply only once every 12 months for an Iceland long-term visa.
The Iceland long-stay visa also grants you the right to travel within the Schengen Area. However, note that if you come into the country on a long-term visa, you will not be able to legally work.
How much does it cost?
Schengen visas currently cost €80.
For a long-term visa, the cost is also around €80. You will also need to pay a visa processing fee of 11,000 ISK (US$87).
For most forms of residence permit, the cost is 15,000 ISK (US$119).
How long does it take?
The visa processing time takes on average 14 days. You can obtain your visa through an expedited visa processing service if you pay an additional fee.
The Icelandic authorities advise that you should apply for your visa at least three weeks before you travel.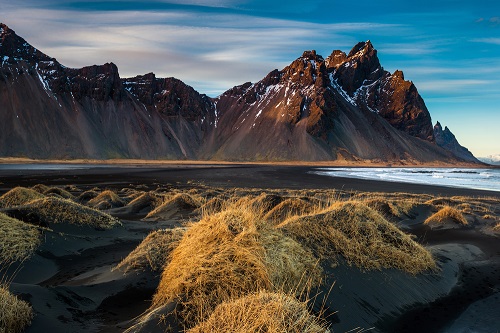 It will take on average 14 days to process your visa for Iceland.
What will I need to apply for a work visa?
If you are a member of an EU, EEA or EFTA nation, you will not need a work or residence permit for the first three months of your visit. After that, you will need to formalise your position by registering your address and applying for a tax card with the National Registry, the central body who deal with residence and work issues. You will then be issued with a 'kennitala' – your multipurpose ID number.
If you are not a member of the above group of states, you will have a different status, and must therefore apply to the Directorate of Immigration in addition to the Directorate of Labour. The latter will need to issue you with a work permit before you can legally take up employment.
You can also apply for a working holiday visa if your employment is likely to be for a shorter duration. You will need to apply for both before travelling to Iceland, and note that the country prioritises Icelandic and EU/EEA/EFTA citizens for employment purposes, unless you possess specific professional skills which an Icelandic or EU/EEA employee cannot replicate.
Bringing a pet into Iceland
Bringing animals into Iceland is subject to strict conditions. You will need an import permit in order to bring your pet into the country, and your pet must fulfil Icelandic health requirements (vaccinations and testing). You will in addition need to pay an import fee. Your pet will be placed in quarantine for four weeks upon arrival.