If you are planning to visit India, whether as a tourist or as a potential expat, you will need to apply for a visa. Read on to learn more about the application process. Although the bureaucracy can be complex, it is not impossible to navigate.
Will I need a visa?
Citizens of most countries require a visa to enter India. There are some exceptions however. For example, if you hold a diplomatic passport, then you may be exempt. There are also exemptions for citizens from a few select countries, such as Bhutan and Nepal.
Otherwise, all foreign nationals entering India will need a valid international travel document, in the form of a passport, as well as either a valid visa from an Indian mission/post, or an e-visa from the Bureau of Immigration, Ministry of Home Affairs. The Indian government has now introduced one-month, one-year, and five-year electronic visas for citizens of most countries. The nature of your visa will depend on the purpose of your visit. The kinds of visa available include:
• Tourist visas
• Business visas
• Employment visas
• Intern visas
• Research visas
• Student visas
• Journalist visas
• Film visas
If you will be staying in India for less than 72 hours, you can obtain a transit visa. To secure this, you will need to be able to show that you have a confirmed airline booking for your onward journey when applying. Otherwise, you will need a tourist visa. How long your tourist visa lasts will depend on your nationality.
Citizens of the United States, Canada and Japan can apply for tourist visas that are valid for up to 10 years. Five-year tourist visas are increasingly becoming available for people from most nations in which biometric enrolment facilities are available. Otherwise, tourist visas are generally issued for three months, six months, or one year. They are usually multiple-entry.
Note that your visa will be valid from the date it is issued, not from the date you arrive in India.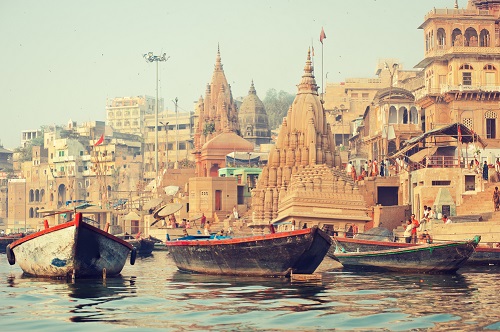 Citizens of the United States, Canada and Japan can apply for tourist visas that are valid for up to 10 years.
How do I apply for an entry visa?
For an Indian tourist visa, you will need:
• A passport that is valid for at least six months, and which contains at least two blank pages
• A recent passport-size photo (currently this would be a square photo, two inches by two inches, but make sure you check the requirements when you apply, as they can change)
• Details of your itinerary
You may also need copies of your flight tickets and proof of your residential address.
You can apply for an Electronic Travel Authorisation (ETA), which is available for the citizens of over 40 countries, including those who are eligible to apply for a visa on arrival.
An application for an e-visa must be made at least four calendar days before you arrive in India, and it can be made up to 120 days in advance. The visa will be valid for one year from the date you arrive. You cannot exceed a 90-day limit on a continuous stay during each visit on an e-tourist visa, unless you are a citizen of Canada, Japan, the United Kingdom or the United States. If you have an e-business visa, you are allowed to stay for 180 days, irrespective of your nationality.
The e-visa has five sub-categories:
• e-Tourist visa
• e-Business visa
• e-Medical visa
• e-Medical attendant visa
• e-Conference visa
Your e-visa will be valid for 60 days from the date of your arrival in India, with a few exceptions. For example, if you have an e-conference visa, it will only be valid for 30 days from the date you arrive. Double-entry is permitted on the e-tourist visa and the e-business visa. Triple-entry is permitted on the e-medical visa and e-medical attendant visa. Only single-entry is permitted on the e-conference visa.
How much does it cost?
The cost of your visa will be between US$80 and US$100, depending on your nationality.
How long does it take?
It takes between five and 10 days to process a tourist visa. Turnaround on an e-visa is likely to be faster, as it is an online process, but you should leave plenty of time for processing.
What will I need to apply for a work visa?
People working in engineering, education, medicine, technical industries, accounting and the legal sector are likely to have the highest chance of success in getting a work visa. You are also likely to be successful if you work for an international company that has a branch in India, and are planning to be transferred.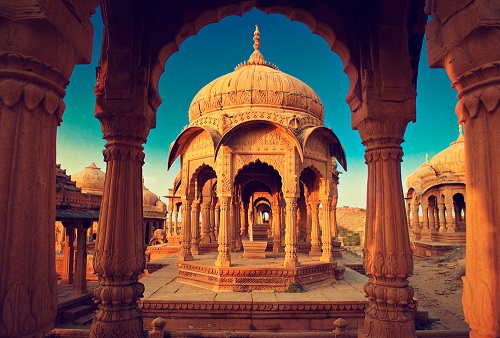 People working in engineering, education, medicine, technical industries, accounting and the legal sector have the best of securing a work visa.
The Indian government states that you will stand the best chance of being successful in your visa application if:
• You are highly skilled and working at a senior level (a visa will not be granted for clerical or secretarial work, for example)
• There is not a qualified Indian who could do your prospective job
• You are earning over $25K a year (there are some exceptions to this, for example for translators and some teaching staff)
The company must be either registered in India or be an international company undertaking work in the country, and they must be clearly stipulated in your visa. You must comply with all legal requirements, such as paying tax. You will also need a sponsor – this does not necessarily have to be your employer, but they will be the one responsible for your conduct while you are in India.
You will need to supply the following documentation:
• Your passport (this must be valid for at least a year and contain three blank pages)
• A copy of your passport's first pages
• Your visa application form
• An additional work visa application form (which can be downloaded on India Visa Online)
• Your employment contract (this must be written in English and must refer to the duration and conditions of your contract)
• Your resume (in English)
• Tax liability details
• Copies of your diplomas and qualifications
• A copy of your employer's registration certificate
Your visa may be for the duration of one year, regardless of the length of time of your actual contract, but if necessary you can extend this for five years by applying to the Foreigners' Regional Registration Office (FFRO).
Bringing a pet into India
To take your pet into India, you will need a No Objection Certificate (NOC), which can be issued by the Animal Quarantine and Certificate Station (AQCS) in India. This must be obtained from a quarantine centre in India 15 days before your arrival.