Ireland has become a popular destination for a number of foreign nationals. For example, many British citizens are currently investigating the possibility of moving there following Brexit, in order to remain a part of the European Union (EU). There is also a significant expat community from North America. Read on to learn about Ireland's immigration laws, and for information on how to apply for a visa.
Will I need a visa?
Whether or not you require a visa will depend on your country of origin. Members of some countries will require a transit visa – you can check whether this applies to you on the Irish immigration website – but note that this type of visa only allows you to travel to Ireland, and does not guarantee that you will be allowed into the country; you will still be subject to immigration control.
If you are from outside the EU or European Economic Area (EEA), you can apply for a short stay 'C' visa if you are intending to remain in Ireland for less than 90 days. Short stay visas are granted to third country nationals (see below for exceptions) for such purposes as:
• Tourism (including a short course of study)
• Visiting family or friends
• Business
• Attending a conference/event
• Participating in a performance/tournament
• Getting married or entering into a civil partnership
• Short-term work where approval has been granted under the Atypical Working Scheme (see below for a more extensive account of work visas)
• Medical treatment
• Sitting an exam
• Undertaking an unpaid internship
• Some types of training
• Joining a ship
• Transiting through an Irish port of entry to your country of destination
If you plan to stay longer, you will need to apply for a long stay 'D' visa. However, if you are intending to remain more permanently in the country, you will need to apply for a residence permit.
If you are a citizen of an EU/EEA member state, you will be able to visit Ireland without needing a visa. If one of your family members (for example, your spouse) is not an EEA national, but you are, then they will need either to apply for a visa or to apply for a document called "Residence card of a family member of a Union citizen."
US citizens will be able to enter Ireland visa-free for tourism or business stays of up to 90 days. There is no minimum passport validity requirement for US citizens entering Ireland.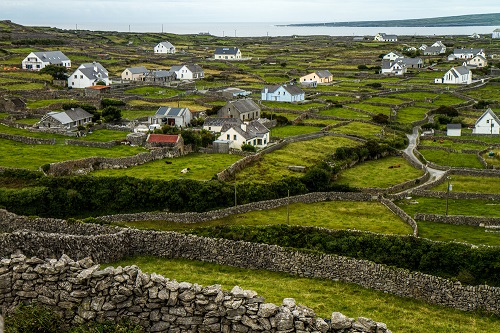 US citizens are able to enter Ireland visa-free for tourism or business stays of up to 90 days.
Note that Ireland operates a short stay visa waiver programme up until October 2021, which allows you to enter Ireland without a visa if you already hold a short term UK visa. In addition, if you are from India or China, you can take advantage of the British Irish Visa Scheme (BIVS), which permits you to travel throughout the UK and Ireland.
Under certain limited conditions you may also be able to apply for preclearance, where, as a non-EEA national, you can get permission to enter Ireland before travelling to the country.
How do I apply for an entry visa?
Your supporting documents will need either to be in English or to have been subject to a certified translation. You will need to supply:
• A copy of your passport (if you are coming from the EU or Britain, you can use photo ID, such as an identity card)
• Passport-format photographs
• A visa application form
You may also need to supply biometric data, such as fingerprints, and the address of your accommodation in Ireland.
You will need to submit additional documentation – such as your educational qualifications, if you are planning to study in Ireland, or proof of your marriage status, if you are joining a spouse – depending on the type of visa you need and the reasons for your visit.
How much does it cost?
The standard non-refundable visa application processing fees are:
• A single-journey visa costs €60 and is valid for one entry to the state for up to a maximum of 90 days from the date of issue
• A multi-journey visa costs €100 and is valid for multiple entries to Ireland for up to a maximum of five years from the date of issue
• A transit visa costs €25
There may also be additional communications/processing charges in some cases. However, you should check this with Irish Immigration, as members of some states, and people in some categories (for example, spouses of Irish citizens), do not need to pay a fee.
How long does it take?
The Irish authorities suggest that you apply at least six to eight weeks before your date of travel.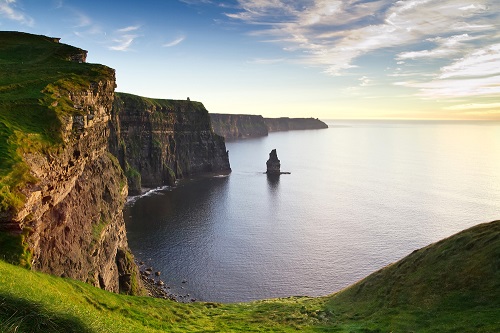 You should apply for your visa at least six to eight weeks before you intend to travel to Ireland.
What will I need to apply for a work visa?
If you are not an EU or EEA national, you will need to apply for a work visa. You will need a job offer/contract first, and then you must seek the permission of the Department of Jobs, Enterprise and Innovation (An Roinn Gnó, Fiontar agus Nuálaíochta). This will be either in the form of an employment permit or an approval under the Atypical Working Scheme (AWS) operated by the Irish Naturalisation and Immigration Service. The AWS allows you to work in a position not covered by other employment rules. For example, this could include an industry with a skills shortage, an internship, or other roles. Fishing crews, for instance, can apply for a work visa under this scheme.
The authorities say that if you have selected employment as your reason for travelling to Ireland, you will be shown a screen where you can enter the reference number of your employment permit / approval under the AWS.
You will then need to give the name and address of the company you will be working for, as well as a name, telephone number, and email address for a contact within said company that the Visa Officer can contact during daytime working hours.
Bringing a pet into Ireland
The difficulty of bringing your pet into Ireland will depend on whether you are coming from a country that is on the non-EU low rabies risk list. If it is not, then you will need to give immigration 24 hours' notice.
If your home nation is on the list, then your pet must be transported by an approved airline / pet cargo carrier. Your pet can only enter Ireland via Dublin Airport, and it must have a microchip. You may also need proof of its vaccinations.