A chronic condition is defined as a health condition or disease that is persistent or otherwise long-lasting in its effects, or a disease that comes with time. If you suffer from a chronic condition while you are living and working in India, then you will need to carefully consider your healthcare options. This article looks at your treatment options in both the public and the private sector, and examines what kind of health insurance plan you may need.
How does the Indian healthcare system work?
The federal states govern healthcare, including regional hospitals, clinics and national hospitals, as well as health insurance itself.
The government announced in 2018 that it would be introducing a new, fully comprehensive health insurance plan, colloquially known as Modicare. This scheme will presumably be open to expats, but it is advisable to check on its progress. Either way, there are currently a number of national health insurance plans that are still in place.
If you are employed and making contributions into the national insurance scheme, then you should be able to access public sector healthcare if you choose. However, the Indian healthcare system is overstretched. Patient outcomes are often poor, especially in rural areas, and personnel may not be adequately trained.
Therefore, many expats choose to take out private health insurance during their stay in India, especially if they are suffering from a chronic illness. It is possible to pay out of pocket, and prices in India are substantially lower than they are in Western nations, but costs can rapidly escalate. For example, if your health deteriorates and you need a long period in hospital, this could end up being very expensive.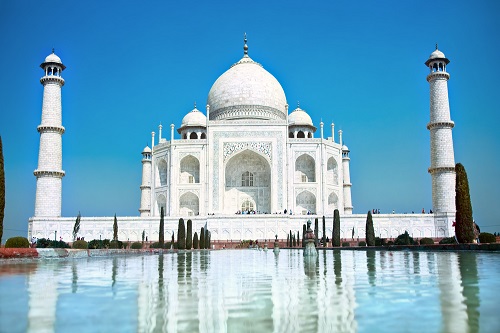 Many expats choose to take out private health insurance during their stay in India, especially if they are suffering from a chronic illness.
The Indian healthcare system and chronic illnesses
Reports state that India is presently experiencing a phase of rapid transition in terms of healthcare, and an increase of chronic and non-communicable diseases (NCDs) is likely to have substantial repercussions on health and economic productivity.
A recent report held that NCDs have emerged as the leading causes of death in India, accounting for 15% of the global NCD deaths and 60% of total deaths in the country. Some of these are caused by over-reliance on tobacco and alcohol. Other NCDs include high blood pressure (11%), diabetes (7%), cataracts (4%) and asthma (3%).
The report also states that the treatment of chronic illnesses in the public healthcare sector has been substandard. This has been due to factors such as:
• Fees for service structure
• Lack of skilled health workers
• Lack of coordination within multidisciplinary care teams
• Irregular reviews and follow-ups
• Limited engagement between patients and healthcare providers
• Underdeveloped decision support systems
• Weak health system infrastructure
• Limited access to essential medicines
The Indian health authorities are attempting to address these issues, for example, by:
• Promoting healthy lifestyle habits
• Encouraging the early diagnosis of diabetes, hypertension, CVDs and strokes
• Establishing NCD clinics
• Capacity building for health promotion
• Regularly supervising, monitoring, and evaluating its programmes
Furthermore, preventive, curative and rehabilitative care for the elderly in various government health facilities has been written into the National Programme for Care of the Elderly.
However, most authorities agree that public sector healthcare is not yet up to speed in managing chronic diseases. Given that this is the case, many expats choose not to rely on the public sector, and opt for private health insurance and private clinics to manage their illnesses instead.
Applying for disability/sickness benefit
If you or your dependants have a 40% disability or more, but less than 80%, then a deduction of Rs 75,000 can be claimed in a financial year. In the case of a severe disability, i.e. if the percentage of disability exceeds 80%, then you can claim Rs 1.25 lakh.
Private cover for chronic illness
If you are intending to take out private health insurance, make sure that you obtain cover that has provision for chronic illnesses, as some policies will not cover pre-existing conditions. However, if you are managing a chronic illness in India, you should find that you have adequate provision in the private sector, with a number of specialist clinics and hospitals available. There are, for example, specialist pulmonary clinics in various regions of the country, which can advise on allergies and asthma, as well as diabetes centres.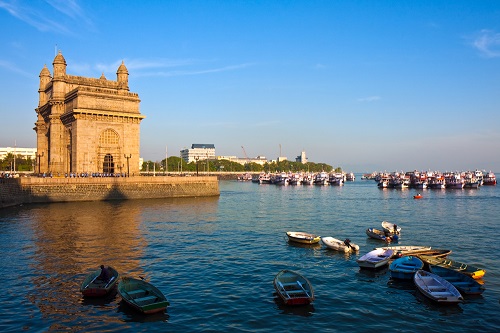 If you are managing a chronic illness in India, you should find that you have adequate provision in the private sector.
Many clinics in India use both Western and traditional Indian medicine, such as herbalism and Ayurveda. Traditional medicine is widely used in India, especially in rural areas, where 70% of the Indian population live. You will find these practices in alternative health clinics, but also in some mainstream hospitals, both in the public and the private sectors.
Ayurveda, Unani, Siddha, naturopathy, homeopathy and yoga are all recognised by the Government of India, via the Central Council of Indian Medicine Act of 1970. They are all integrated into the national healthcare system. India has state hospitals and dispensaries for both traditional medicine and homeopathy. There are, for example, herbal treatments for asthma, which are said to be very effective.
India has some high-tech options, in addition to traditional medicine. Digi-prex is a new startup that runs an online subscription pharmacy in Hyderabad, and it specialises in patients with chronic diseases. Patients share their prescription with Digi-Prex through WhatsApp, and the startup's workers then deliver the medication to them on a recurring cycle. They will also be able to remind you when your prescription is due. Digi-prex works directly with medicine distributors to secure supplies at lower costs, and then undercuts the pricing of over the counter medication, providing medicines to its customers at discounted rates.
Don't forget, you can take your own measures to safeguard your health. For example, you could research your condition and see if there are any complementary therapies that could help alleviate it, such as yoga or other forms of exercise. Some Indian meditational practices could also prove helpful. If you are going to be resident in the country for some time, it is worth exploring some of the alternative therapies that Indian traditional medicine has to offer.