Indonesia is a popular destination for sporting activities, such as swimming, scuba diving, snorkelling, surfing, parasailing, flyboarding, wakeboarding and rafting. The country also has a large number of gyms and yoga retreats, so it is easy to adopt a healthy lifestyle during your time there. To make sure that you are covered in the event of an injury, you may need specific types of insurance cover. We will look at some of your options below.
What cover is available for residents of Indonesia?
If you are resident in Indonesia, you will not be covered by the country's national health insurance scheme, as it is not available to expats. You will therefore need to take out private cover. If you need to access a sports injuries clinic, make sure that they accept your insurance, and remember to take your insurance documentation with you if you intend to make a claim. You should check what sort of payment the clinic requires, as some will request cash up front.
What cover is available for visitors to Indonesia?
If you are visiting Indonesia as a tourist and intend to undertake any sporting activities, or if you are an expat resident in Indonesia, it is advisable to have comprehensive insurance.
If you sustain an injury, you will need to contact your health insurance provider to check that your treatment will be covered under the terms of your policy. If so, then your provider may be able to pay for your healthcare treatment directly. However, you should check this with the hospital, as they may ask you to pay in cash and then claim the money back from your insurance company once you return to your home nation.
Note that there are time limits in place with most insurers for compensation claims. For example, you will not be able to retroactively claim compensation for an injury suffered many years ago.
If you are visiting Indonesia for a holiday, and booked your trip through a registered travel agent, you should be covered by existing legislation, and they will be able to advise you with regards to making a claim.
Check that your existing health insurance policy covers you for repatriation; many policies do not have a medical evacuation clause. You may also need to check that your policy has a clause that is dedicated to covering sports injuries, either as additional cover, or as specialist cover, for example water sports insurance.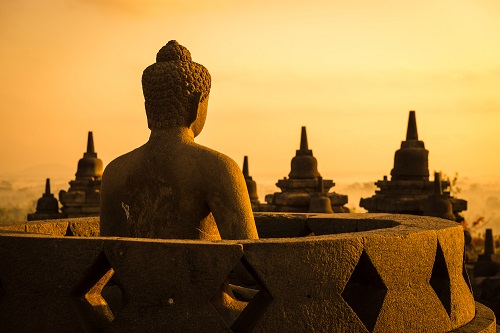 If you sustain an injury in Indonesia, you will need to contact your health insurance provider to check that your treatment will be covered.
If you opt for specialist cover, make sure that it includes the activities you are planning to do. Most companies will cover sporting activities to some extent, but the levels of protection can vary. Travel insurance policies may cover snorkelling and diving, for example, but will not cover sea kayaking. Most will cover:
• Swimming
• Surfing
• Stand-up paddle boarding
• Snorkelling
• Water skiing
• Rowing
Check that your specialised policy does not have personal liability clauses that exclude vehicles such as jet skis. Most travel insurance policies either do not include the following, or they have exemption clauses:
• Jet skiing – you must follow local rules relating to water safety
• Scuba diving – many policies will only cover you if you have an open water licence, are diving under the supervision of a licensed instructor, and do not dive below a specific depth limit (usually 130 feet)
• Sailing – you must stay within 10 to 12 nautical miles of the shore
• Yachting – you must be within 60 miles of a safe haven
• White water rafting – some providers will only cover grade one to three rapids, while others may cover up to grade five
• Fishing – some insurance providers won't cover deep sea fishing or spear fishing
• Paragliding – this usually only covers tandem paragliding with a licensed instructor
You will find a range of private sector clinics that specialise in sports medicine. The Indonesia Sports Medicine Centre (ISMC) was the first sports medicine clinic to be established in Indonesia. It provides sports specialists, orthopaedic specialists, clinical nutrition specialists and physiotherapists, as well as medical solutions, to those with sports injuries and those who simply want to increase their levels of physical fitness.
The clinic offers:
• Sports injury management
• Physical training programmes
• Tailored nutritional programmes (Medical Fitness Programme)
• Employee welfare programmes for companies (Corporate Wellness Programme)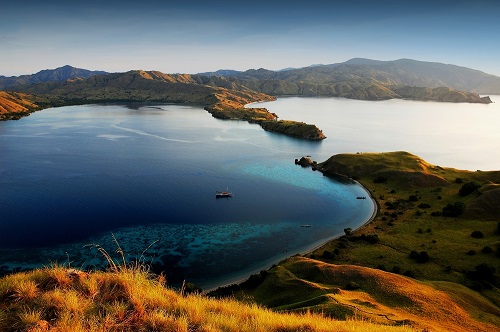 You will find a range of private sector clinics that specialise in sports medicine in Indonesia.
The Indonesian Orthopaedic Society for Sport Medicine and Arthroscopy (IOSSMA) offers sports medicine training, in the form of fellowship and scholarship programmes in orthopaedic sport medicine and arthroscopy in Indonesia and abroad for Indonesian orthopaedic surgeons. They also run a membership programme for Indonesian orthopaedic surgeons who have an interest in the field of sport medicine. You will therefore find some highly qualified personnel in this field.
You will find a wide range of physiotherapy services in Indonesia. Physiotherapy as a profession has been practised for a long time there, and there is an Indonesian Physiotherapy Association (Ikatan Fisioterapi Indonesia), which has been a World Confederation for Physical Therapy member since 1991. There are a number of established physiotherapy training institutions in the country, and some therapists have trained in Australia and Europe. You should find a number of medical personnel in the private sector who speak English, and some clinics offer German-speaking personnel as well.
Therapeutic practices, such as Pilates, are also becoming increasingly popular in Indonesia, and yoga is a major part of the Indonesian health scene, particularly in Bali.