Indonesia is an appealing prospect for expats seeking employment, particularly regions such as Bali, but it is not the easiest place in which to find work. Its economy is recovering from recent reversals, however, and there are some sectors which still welcome expats, particularly ones with high level qualifications and experience.The petroleum and gas sectors are strong, as is mining, tourism, rubber, chemical, biomedical, cement and tourism to name but a few. Indigenous Indonesians still mainly work in agribusiness and small farming, but there is a wider range of choice of employment for expats and the more highly qualified. TEFL teaching remains a popular choice and you may be able to work as a freelancer.
Employment bureaucracy in Indonesia can be complex. It is still easier to get a job with an international company with a base in Indonesia: most of these will be located in Jakarta. You will need a sponsor, and a work permit. There are two types of permit:
• ITAS (Izin Tinggal Terbatas): limited stay permit, issued by the Indonesian Immigration Directorate General via the local immigration office
• KITAP (Kartu Izin Tinggal Tetap): permanent stay permit that is available only to expat employees who have held an ITAS for a minimum of three consecutive years
A VITAS is a limited stay visa, not just a permit, and you must have one of these before you will be issued with an ITAS. Your employer must apply for the latter, and must submit the following to the Ministry of Manpower:
• a letter of announcement or SPT
• or an implementation of employment contract agreement letter from the Indonesia Investment Coordinating Board (BKPM)
• an Expatriate Placement Plan or RPTKA
In order to apply for a RPTKA, you will need:
• a completed application form
• a letter from your employer detailing the reasons for hiring a foreign national, and your role in the company
• a copy of the company's act
• the company's tax number (NPWP), and business license letter (SIUP)
• a recommendation from another institution for certain types of company such as oil and gas or mining
• a copy of the Wajib Lapor: this is an annual report to the labor department stating the number of expats and local workers employed in the company
• a copy of the company's organizational structure
• a copy of the KTP (Indonesian ID card) of an Indonesian work colleague
It is technically possible to apply for the RPTKA after you have started work, but only 2 days after.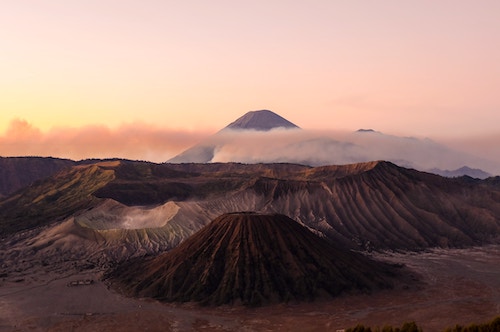 There are two types of work permit available in Indonesia
This is, unfortunately, only the start of the process: after this, your employer must apply for a legal authorization to hire a foreign employee, which used to be known as a IMTA, but has recently been replaced by a notification from the Ministry of Manpower.
Only after this is approved will your employer be able to apply for the ITAS itself. This will enable you to take up work in Indonesia, open a bank account and stay in the country and after 3 years, will enable you to apply for permanent residence.
You can be self employed in Indonesia, but businesses with a significant level of investment are prioritized and foreigners are not able to own land, which may put a block in the way of certain kinds of businesses. The bureaucracy can also prove a stumbling block as it tends to be extremely complex. Consult the Indonesian Investment Coordinating Board (BKPM) for further information.
Indonesia is aiming to become one of the world's major economies by 2030 and it intends to achieve this aim through technological development. Digital skills are thus in demand, including web developers and data scientists.
There is still a demand for TEFL teachers in the country, but salaries are not usually high.
The list of sectors in the introduction above also give some idea of Indonesia's main sectors, which are still traditionally industrial even given the march towards a digital future.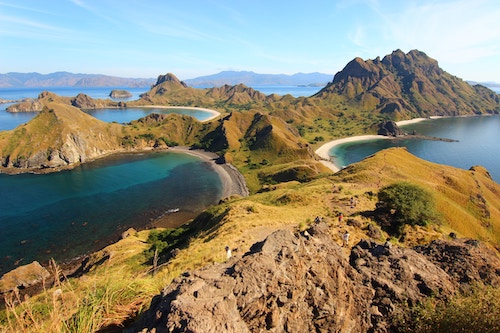 Your working hours will depend on your contract
Working hours are usually from 8 a.m. – 4 p.m. and may run from Monday – Saturday, with a short break for prayer on Friday. Your working hours per week will depend on your contract.
Annual leave will also be contract-dependent but you will get 13 public holidays off per year, in addition to 'cuti bersama' (or 'joint days') which are days off following public holidays.
The minimum wage has recently been raised but will depend on the province that you are working in: it is highest in Jakarta, at a monthly equivalent of US$298.
Your spouse can also work, but note the extremely stringent visa regulations above: they will need to apply for their own separate permit.
Job Vacancies
You can make speculative approaches to companies. If you are successful in obtaining a job, you will need a corporate sponsor.
Your best bet for finding work is international recruitment agencies, particularly if you are intending to work for an international company, online job boards and the national press. Personal contact and networking is also very important but given the difficulty of getting a work permit, this is best done as a non-working visitor once on the ground.
Applying For A Job
A standard format for CVs/resumes is acceptable.
Indonesia does not currently have cohesive anti-discrimination legislation. Equality laws tend to be piecemeal and often sector-specific.
Qualifications And Training
You are likely to need to have your qualifications apostilled and it might be a good idea to have salient points in your resume translated.
Would you like to share your experience of life abroad with other readers? Answer the questions here to be featured in an interview!