Israel is a fascinating place to live and work, and is appealing to many expats seeking employment. It can be a challenge to find work in this thriving nation, however, and you will face a certain amount of bureaucracy. But Israel is booming, particularly in the tech industry: it's been called 'the start-up nation.'If you are looking for work in the export sector, finance, IT or the medical sector, and you have the right qualifications and experience, you should stand a reasonable chance of finding employment, but note that Israelis are often highly qualified and local companies may prefer to hire citizens of the country. Competition is thus quite fierce. We will look at some of your options below.
It is illegal for an expat to work without a work visa so you will need one if you are taking up employment in Israel. You will need a job offer before you can apply for the B/1 visa, which is open to specialists such as scientists, tech workers and academics. You will need:
• approval from the Ministry of the Interior
• a medical exam
• an interview
• a validated certificate of good conduct
• a completed application form
• fingerprints and photographs
• a signed letter from your employer relating to your hire
You may also need a police clearance check and apostilled marriage and birth certificates for any dependents who may accompany you. In addition you may need a declaration of your salary.
The cost is currently 9,675 ILS (US$2,740) plus a submission fee of 1,190 ILS (US$337).
Note that most visas are on a temporary basis and will initially apply only for 30 days. Before this period is up, you will need to ask for an extension, which can be for up to a year (but will allow you to enter and leave the country as you wish). Further extensions can apply for up to 5 years.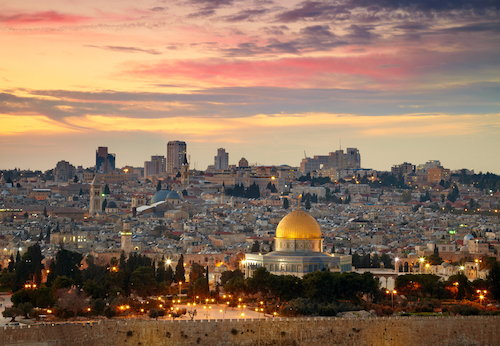 You can extend your visa beyond your initial stay
If you want to take up permanent residence in Israel, you must be Jewish, or must be an American investor intending to substantially support an Israeli business. If you are Jewish, and intending to migrate to Israel, there are a number of specialized Aliyah organisations which can assist you.
You can also apply for an entrepreneur or self-employment visa: the Innovation visa (also known as the Start-Up visa) and the Expert visa for expat entrepreneurs. US investors may also apply for the B/5 Israel investor visa. You will need to supply business plans and proof of funding. Israel currently has an Innovation Authority and you can contact them for more information regarding ideas for technological development. Contact the Israel Ministry of Economy and Industry in relation to investor visas.
The tech industry is growing rapidly. Although the Israeli working environment is competitive, there is still a demand for specialists in both academia and outside it.
There is still a demand for teachers of English (TEFL).
It is a good idea to learn some basic Hebrew.
The Israeli working week is from Sunday-Thursday, and some people work on Friday mornings. Typical working hours are from 8.30 a.m. – 5 p.m. Working hours are set at a maximum of 43 hours per week.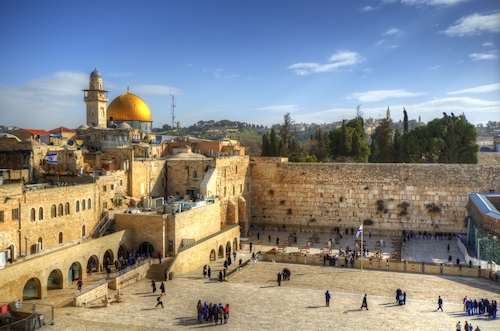 The working week runs from Sunday to Thursday
The minimum wage is currently set at 4,300 ILS (US$1240) for a full-time job (186 hours per month) or 23.12 ILS (US$6.67) per hour.
The average wage in Israel has risen by 3% from 2018, and is now in the region of 11,400 ILS (US$3287).
Your spouse will be able to come in with you on a temporary residence visa but will need their own work visa if they wish to take up employment in Israel, unless you are a high tech worker, in which case your spouse may be issued with an employment authorization known as an EAS B/1 work visa.
Job Vacancies
You can make speculative applications to Israeli companies (though see below for provisos about job advertisements), both online and in person if you are already in the country. If you apply online, it is advised to begin your search about 4 months before you begin your employment (the hiring process takes about 4 months and employers typically expect you to start as soon as you reach the country).
It is estimated that 60% of vacancies in Israel are not posted publically, but are attained through networking and private contacts. Some vacancies appear in the local press, or you could go via a recruitment agency. If you are already on the ground, it is a good idea to start building up a network of professional contacts as soon as you can. If you are still outside Israel, making online contacts and trying to set up interviews is a good plan: you can still come into the country on a tourist visa.
Applying For A Job
It is a good idea to have your CV professionally translated into Hebrew and proofread. It is also recommended that you convert your CV/resume to a standard Israeli model (korot chaim, קו"ח). If you are Jewish and immigrating you should add your date of aliyah (if you have served in the Israeli Defence Force then include details of this also). You should also include details of the languages that you speak.
Legally, Israel is obligated to treat every person equally, regardless of religion, nationality, ethnicity, gender, personal status, age, sexual orientation, disability, or any other factor. However, in practice, there can be an element of discrimination, particularly racial and with regard to sexual orientation. Be aware of your rights before you go into interview.
Qualifications And Training
Copies of your qualifications will need to be translated into Hebrew and notarized by an Israeli notary.
Would you like to share your experience of life abroad with other readers? Answer the questions here to be featured in an interview!