Indonesia is home to many languages and if you are going to be living and working in the country as an expat, you may be asking yourself whether you will need to learn a local language, which one to learn, and whether you will be able to make yourself understood in English. We will look at some of your options below.Indonesia is home to around 240 million people and there are many languages spoken across the country: around 700 in total. The official language is Bahasa Indonesian (called simply Indonesian in English). This is a member of the Austronesian language group and is basically a standard dialect form (bahasa baku) of Riau Malay. Most Indonesians who speak it use it in formal situations, but the vernacular tends to be varieties of Malay.
The language derives from Old Malay, spread by traders across SE Asia, but it has also been influenced by 'trader's Malay,' Melayu pasar ("market Malay"), High Malay (Court Malay) and in later years by Javanese and Dutch. Sanskrit, Arabic, Persian, Tamil, Chinese and Hebrew have also contributed to the language. Although the Dutch were a colonial power, they did not impose their language and thus it was easily supplanted by Indonesian. When Indonesian was announced as the national tongue, in 1945, only around 5% of the population spoke it.
It is now the official language used in government, the media, universities and other more formal aspects of life.
Other languages spoken in the country are:
• Balinese
• Betawi
• Javanese
• Sundanese
Javanese, a Sunda-Sulawesi language, is commonly spoken as a first language by around 98 million people in Yogyakarta, Central Java and East Java, and so is Sundanese, spoken by around 42 million people including those in West Java, Banten and Jakarta. Others include the Batak languages in the North Sumatra Highlands, the Barito languages, plus Minangkabau and Musi, and many more.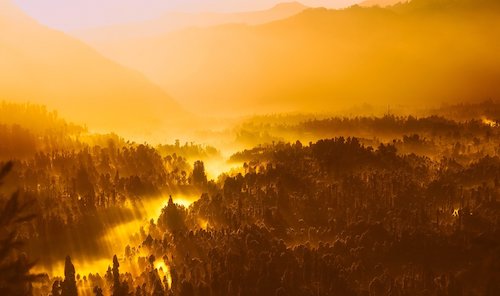 There are several languages spoken in Indonesia
In addition, there are many forms of alphabet used in Indonesian: the language can be written using Arabic or Tamil scripts. However, it is usually written formally in Indonesia using the Latin alphabet, which makes things easier for English-speaking expats.
Most Indonesians will be bilingual in their local tongue and Bahasa Indonesian. They may well speak other languages as well, including English, but levels of proficiency in English across the country are not considered to be high: linguistic experts say that there is limited understanding of English as an international language and in addition a lack of focus on English in Indonesian schools, although this has started to change in recent years with more provision of English in the education system. You may find that English is very limited in some areas of the country, particularly more remote rural places.
English is, however, widely used in tourist areas such as Bali, and is one of the workplace languages of the country. Most international companies will only hire Indonesians if they can speak English, so you should not have too much difficulty communicating with your colleagues.
Indonesian is not an easy language for Westerners to learn. However, you may wish to try to learn some of the language: this is not only polite but practical, as you may be visiting areas in which English is not widely spoken and it will be helpful to have some basic phrases as a lingua franca even if, for example, you are travelling in a mainly Javanese-speaking region.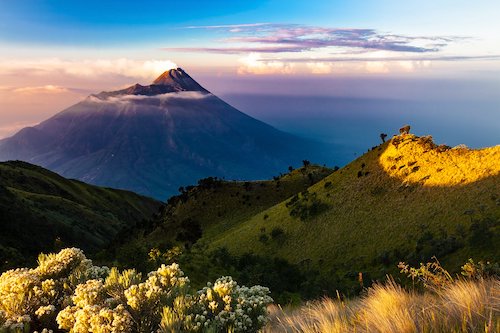 English is a workplace language in Indonesia
There is plenty of provision for training in Bahasa Indonesian in the country, particularly in big centres such as Jakarta, and you can find some online resources as well. Do be aware, however, that you will be learning the formal language, not the vernacular, and it might be as well to ask a local friend to school you in some of the basic phrases: some expats have discovered that although they are able to read the language quite well, they can't understand anyone or make themselves understood. The language spoken by younger people may also be very colloquial and difficult to understand.
You may wish to teach English in Indonesia and are most likely to find work in large urban areas such as Jakarta, Yogyakarta, Bandung, and Surabaya.
It is always easier to get work in international education if you have at least a certificate in either TEFL (Teaching English as a Foreign Language) or TESOL (Teachers of English to Speakers of Other Languages).
It is also preferable if you have experience in teaching schemes such as the Cambridge English exams or IELTS (International English Language Testing System): the English test for study, migration or work. Some teaching experience in the Graduate Management Admission Test (GMAT) will also be helpful. This assesses analytical, writing, quantitative, verbal, and reading skills in written English for use in admission to graduate management programs, such as the MBA. You may also find work more easily if you are experienced in teaching English for particular sectors, such Business English. You are most likely to find work in a private language school.
It will also be helpful to have at least a Bachelor's degree as most language schools prefer this even if it is not a formal requirement in every school: basically, the rule of thumb is that the more qualifications you have, both in TEFL and in academic subjects, the easier you will find it to get work. Your salary is likely to be in the region of US$650 – 1050 per month and you will need a work permit, which may be sponsored by your employer.
Would you like to share your experience of life abroad with other readers? Answer the questions here to be featured in an interview!