Ireland is a beautiful country in which to live and work and if you are an English-speaking expat, you will have few difficulties communicating with local people, since Ireland is an English-speaking country. This will apply whether you are based in either Northern Ireland or Eire.The official language of Northern Ireland, which is still part of the UK, is English. The official language of southern Ireland is, however, Gaelic (An Gaeilge). This is an ancient Celtic tongue, taught in schools (it is mandatory) and spoken in the west of the country, in the area known as the Gaeltacht (the counties of Cork, Kerry and Waterford). It is an officially recognised minority language in Northern Ireland.
Irish has around 92,000 native Gaelic speakers (around 35% of people speak Irish on a daily basis) but many Irish people do not speak Gaelic to any great degree: for the majority of the Irish population, their first language will be English.
The 2011 census found that 82,600 in Ireland speak Irish outside of school. Another 119,526 people speak Polish at home and 56,430 speak French.
There are in addition a number of Gaelic dialects in areas such as Munster, and you may also come across immigrants into Ireland from elsewhere. Irish Gaelic is now the third most widely spoken language in the country, after English and Polish. However, most people will speak English as well.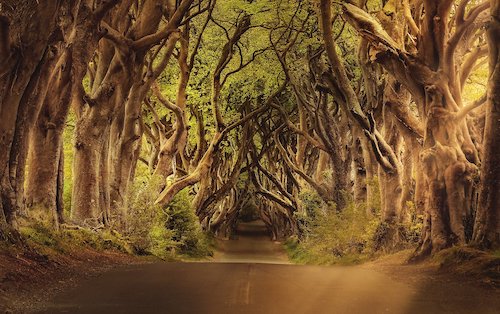 There are in addition a number of Gaelic dialects
You do not, therefore, need to learn Gaelic to get by in Ireland, although you might choose to do so if you are interested in languages. The Irish will greet your efforts with enthusiasm, too: the saying Is fearr Gaeilge briste, ná Béarla clíste ("Broken Irish is better than clever English") may apply here! If you are visiting the Gaeltacht, speaking a few phrases is a polite thing to do. It is not an easy language to learn, however, and you will find pronunciation and grammar particularly challenging. For example, Gaelic is not phonetic: it is not pronounced as it is written.
You will find a number of language training courses in Gaelic in Ireland, although if you do want an immersive Gaelic experience, it is advisable to take classes in the Gaeltacht and then you can use the langage outside the classroom. Irish language schools offer homestays with Gaelic-speaking families, and you can learn Gaelic at a range of different levels. You will also find resources such as Irish language bookshops and study groups. Check out the popular Pop Up Gaeltacht: a monthly event started in Dublin and now in Galway, Belfast and Cork.
Young Irish students are used to the concept of Gaelic summer schools but there are some of these for adults, too: Oideas Gael runs language and cultural courses in Gleann Cholm Cille, Gleann Fhinne and Toraigh in Southwest Donegal.
They provide training for all levels and some classes include cultural aspects and outdoor pursuits.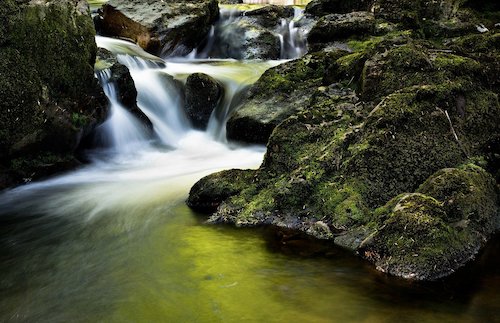 There are Gaelic summer schools around the country
Oidhreacht Chorca Dhuibhne is a subsidiary of Comharchumann Forbartha Corca Dhuibhne, formed to promote aspects of Irish culture, language and heritage in Munster. They offer a program of language and heritage courses for adults, all taught through the Munster dialect.
If you want to learn Gaelic in North Ireland, check out the The Gaeltacht Quarter (An Cheathrú Ghaeltachta), Belfast, as there are some language training and opportunities for practice here.
If you are a qualified TEFL (Teaching English as a Foreign Language) teacher you may wish to consider going to Ireland to teach English. Obviously, the local Irish population will not need to learn English, but there is quite a lot of TEFL provision in the country for students coming in from abroad. Ireland runs EFL summer schools, for example, so there is a demand for TEFL teachers.
It is always easier to get work in international education if you have at least a certificate in either TEFL or TESOL (Teachers of English to Speakers of Other Languages).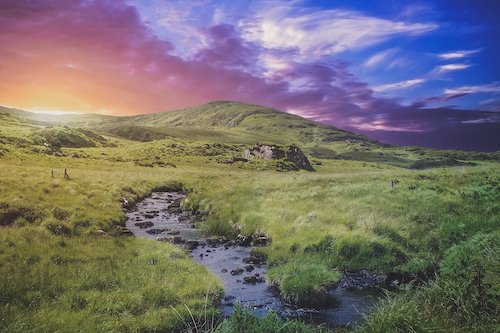 There is demand for TEFL teachers due to high numbers of international students
It is also preferable if you have experience in teaching schemes such as the Cambridge English exams or IELTS (International English Language Testing System): the English test for study, migration or work. Some teaching experience in the Graduate Management Admission Test (GMAT) will also be helpful. This assesses analytical, writing, quantitative, verbal, and reading skills in written English for use in admission to graduate management programs, such as the MBA. You may also find work more easily if you are experienced in teaching English for particular sectors, such as tourism and hospitality, or in summer schools.
You are most likely to find work in a private language school (many of these are based around Dublin). You can expect a monthly average salary of between €1200 – 4000, depending on the level at which you enter. This may sound a lot, but remember that the cost of living in Ireland is not particularly low. If you are coming in from the US, you will need a work permit but your school may be able to arrange this for you (Ireland is not a Schengen country so you will not be able to apply for a Schengen visa).
It will also be helpful to have at least a Bachelor's degree as most language schools require this: basically, the rule of thumb is that the more qualifications you have, both in TEFL and in academic subjects, the easier you will find it to get work.
Would you like to share your experience of life abroad with other readers? Answer the questions here to be featured in an interview!