The quality of healthcare that you will experience in Indonesia will depend on whether you are accessing the public or the private healthcare sector. As an expat, you will not be eligible for national insurance in Indonesia. Therefore, you will either have to rely on your private health insurance cover, or pay out of pocket for care in either the public or the private sector. Most expats resident in the country have private cover, and for some visa applications this is essential. We will look at your options in both the public and the private sectors below.
Public healthcare in Indonesia
The Indonesian government has recently been overhauling its public health provision. In 2014, it launched a universal health insurance scheme, known as the Jaminan Kesehatan Nasional (JKN) scheme. This is a two tier, single payer system, and its aim was to provide coverage to all Indonesians by 2019. The scheme now covers over 75% of the population for both primary and secondary care.
You will be able to access public healthcare if you pay for it out of pocket, or if you have private insurance that is accepted at public hospitals. Public healthcare in Indonesia is not up to Western standards, however, and public hospitals can be overcrowded, with long waiting times.
You can access your local community clinic (Indonesia has roughly 10,000 puskesmas / community clinics), but these can be severely understaffed and some are not even open. The ratio of doctors to patients is quite low in some areas. It may be difficult to access medication, and you are likely to be asked to pay up front, in cash, if you seek treatment at a public hospital.
It is recommended that you keep the number of a private ambulance company at hand. Public health transport can be erratic in both reliability and quality, particularly in rural areas.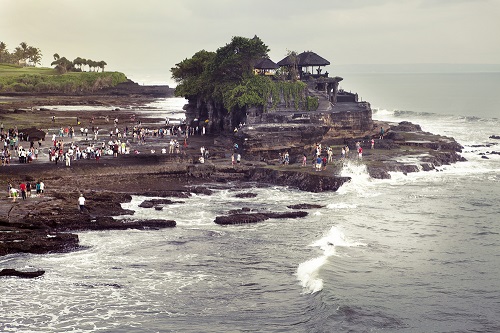 The Indonesian government has recently been overhauling its public health provision.
The Indonesian government is trying to address all of these concerns. It is seeking to make the country self-sufficient when it comes to the manufacture of pharmaceuticals. It is investing heavily in infrastructure, particularly in areas that are not currently well served by public healthcare, and is encouraging the private sector to contribute as well.
It is also seeking to address the lack of qualified medical personnel, partly by encouraging young people to study medicine, and partly by overhauling a previously voluntary healthcare scheme.
Since 2017, doctors who qualify have been required to work for at least a year in an under-served area of Indonesia. As of 2014, 48% of doctors were based in Java and Bali, and the new scheme has been brought in to redress this balance.
The scheme, which is compulsory, is designed to increase the availability of specialists in outlying areas, where people have coverage, under the new JKN insurance policies, but in practice have limited or zero access to medical professionals.
It is basically a gap-filling scheme, but there have been questions about sustainability and security. The programme is also going to look at incentives for medical personnel on the scheme, such as accommodation and salaries.
Overall, the quality of public healthcare in Indonesia has been imbalanced and low, but the system is being overhauled. Due to its limitations to date, however, most expats opt for private cover.
Private healthcare in Indonesia
The private sector has undergone substantial growth in recent years and is continuing to expand. Indonesia has a growing middle class, and the numbers of people able to afford private healthcare and private cover are increasing.
Private hospital revenue was estimated to experience a compound annual growth rate of 8.1% between 2013 and 2019, and was anticipated to reach $11.7bn by the end of 2019.
The government has been encouraging private investors to support JKN and close funding gaps. Indonesia has one of the fastest-growing healthcare sectors in Asia, and the private market is a major contributing factor to this.
Private hospital providers include:
• Ciputra
• Mayapada
• Mitra Keluarga
• OMNI
• Siloam
India's Apollo Hospital Group, IHH Healthcare and the Columbia Asia Health Services Group are also planning to enter the market.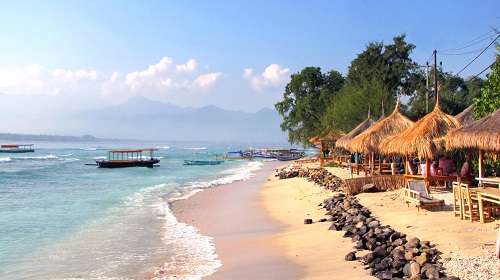 The private sector in Indonesia has undergone substantial growth in recent years and is continuing to expand.
Siloam is expanding fast, and was aiming to double its number of hospitals by 2019. The company is now concentrating on hospital construction in more remote areas, which have hitherto not been well served by the private sector.
Part of this expansion is designed to try to retain the custom of wealthier residents, who might otherwise seek treatment in Singapore or elsewhere, and, in addition, to turn Indonesia into a competitive market for medical tourism in Southeast Asia.
It is also aiming to extend cover to non-communicable diseases (NCDs), the rates of which are currently increasing in the country and placing significant impact upon both the public and private healthcare sectors. Educational initiatives – for example, to alert people to the dangers of smoking – are also being promoted by both sectors, in part to combat the rising levels of NCDs.
You can expect to find some state-of-the-art facilities in the Indonesian private sector. The level of investment into hospital and clinical infrastructure, and personnel, is shown by the standard of many private providers. You should also find a number of English-speaking personnel in the private sector.
Jakarta has the highest standard of private healthcare, but if you require complex medical procedures, you may still be better served in Singapore. It may be worth making sure that your private policy has a clause that covers medical evacuation to your home nation, and, in addition, allows you to be treated in neighbouring countries.
Private healthcare can be expensive, and it is therefore important to ensure that you have a comprehensive policy, and that your chosen provider accepts your insurance.