The Republic of Ireland (Eire) is an independent nation, and part of the British Isles. A full member of the EU, Ireland has enjoyed a 21st century economic boom through regional funding. The Irish economy is mixed, with income from agriculture, services and tourism.The population of Ireland is about 4,950,000, roughly two thirds of whom live in urban conditions. Ireland is officially bilingual – Irish (Gaelic), and English.
In educational terms, the Irish system is well developed, and also very highly rated. Literacy rates here are amongst the highest in the world, at around 99%. Ireland ranks below average amongst OECD reporting countries on the percentage of GDP spent on education – at around 4%, and the nation's PISA rating is well above the world average.
There is a buoyant expat community here, many of whom are based in and around the capital city – Dublin. If you are coming to live and work here, and you have school age children, you will need to consider their education, and what the educational system is here. You may also wish to look at furthering their education here. How easy will it be to find a school for your child? What sort of school should you choose – one in the public, or in the private sector? How do educational standards vary between the two, and what sort of provision is there at international schools?
State education in Ireland is well established, and well regulated. It is controlled by the Department of Education. Primary schools are mostly Church-run, but state funded and controlled. Secondary education is a mix of public and private (mainly faith-based) provision.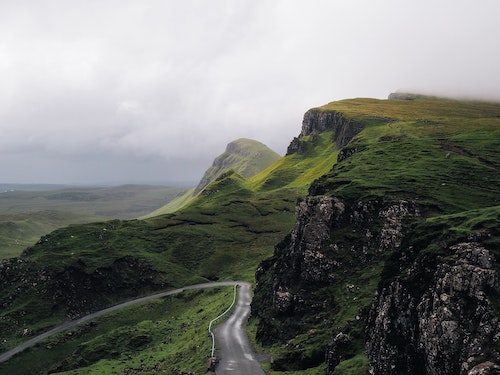 The education system in Ireland is of a good quality
State education in cities is conducted in English, although there is a strong movement to keep the Gaelic language alive. If you want your child to learn Gaelic, this can be organised locally (typically about 70 hours would be required from scratch), and extra support can be continued at school as necessary. However, it must be remembered that most children pick up languages in a new country far more rapidly than their parents!
School tuition is provided totally free in Ireland, and is compulsory for all children from ages 6 to 16.
Day centre based pre-school/kindergarten is freely available but not compulsory. Parents will be charged fees.
Basic education is divided into several cycles:
• primary school covers ages 6 – 11
• secondary junior cycle runs from ages 12 – 14
• secondary senior cycle runs from ages 15 – 16 or 17
The final two years of the senior cycle is divided into three programmes:
• Established Leaving Certificate (the main University filter)
• Leaving Certificate Vocational Programme – focusing on qualifications necessary to enter commerce or industry
• Leaving Certificate Applied Programme – preparing students for adult life
For those attending vocational colleges or taking apprenticeships, there is also the chance of further advancement through technical colleges, and there are institutions for many professions such as teaching.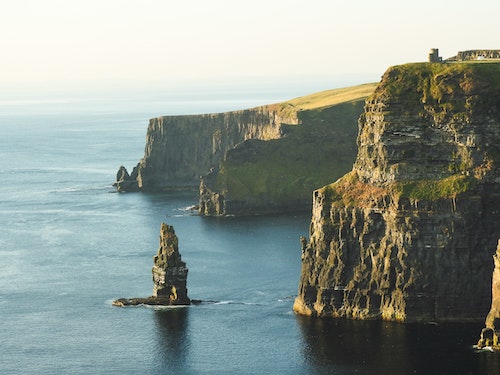 Vocational colleges are available, as are apprenticeships
Those who achieve sufficient academic grades at the end of the senior cycle may choose to go on to university or college. The University of Dublin ranks amongst the world's best. Irish universities run on the familiar three-level model:
• BA/BSc
• MA
• PhD
Technical colleges and specialized institutions are available for those who may not quite achieve the grades necessary to go to university.
Home schooling is a consideration for many expats, for a wide variety of reasons. Home schooling is permissible in Ireland, and easy to arrange, as the parents are regarded as the primary educator. Guidelines are provided by the DoE, and local groups may be able to assist you if you choose this route for your children. Activities and sports will be your responsibility.
There are a large number of private schools in Ireland, offering tuition at the various levels. Most adhere very closely to state curriculum standards and regulations. They will generally provide additional classes and activities depending on the philosophy of the individual school.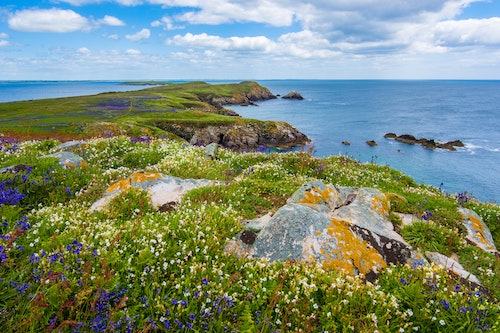 There are a number of international schools around the country
There are also a number of fee-paying international schools available, catering more specifically for expat children of all ages, some with day care for infants, but separate pre-school kindergarten (ages 3 – 5) is also available privately in the larger cities. Many of these schools offer the Diploma level of the International Baccalaureate Diploma Program (IBDP), and most are based on tuition in English.
Here are a few international schools to consider:
• St Andrews College, Dublin (English, CIS and NEASC accredited, IBDP)
• International School of Dublin (English, Spanish as second language, IB primary ages 3 – 12)
• St Gerard's School, Dublin (English, Catholic non-denominational)
• Nord Anglia International School, Dublin (English, full international curriculum, IBDP)
• SEK International School Dublin, which despite the name is actually in Wicklow (English, IBDP middle year programme, family boarding available)
• Blackrock College, Dublin (English, Catholic boys secondary, boarding, wide subject range, 12 -18)
• Rathdown School, Dublin (English, all-girls, Irish curriculum, 3 – 18)
• Sutton Park School, Dublin (English, Irish curriculum to Leaving certificate)
There are others to consider including French, German, Spanish and Japanese schools.
Extra-curricular activities will vary considerably, and need to be ascertained from the individual school. Demand for places at international schools is always high, and it is important to contact the school of your choice as early as possible. Fees will also be quite substantial, and it is always important to read the small print – additional expenses can mount up – for example many schools have additional contributary Capital Funds for improvements/repairs.
Secondary school or international school graduates will have the choice to continue their studies in Ireland, but many will want to pursue their Higher education abroad. Successful graduation from Irish schools (public or private) will give your child an internationally recognised high standard qualification, which is often accepted at major universities worldwide without the need for additional assessment tests.
Would you like to share your experience of life abroad with other readers? Answer the questions here to be featured in an interview!