If you are moving to Ireland, then you will need to consider your options with regard to banking. For example, you may want to maintain an existing account in your home country, which can be useful if you are intending to one day return there. You may want to think about opening a local account in Ireland, which many expats choose to do, as wages usually need to be paid into a local account. Other options include opening an international account with an existing bank or opening an offshore bank account.The most popular accounts among expats are current accounts, in which you can keep your money for everyday expenses. Many current accounts in Ireland can be provided alongside savings accounts, making it easy to transfer funds between them. A debit card will be supplied with your current account, and you will also be given the option of applying for a credit card.
To open a bank account in Ireland, you will need proof of identity and proof of address. Acceptable documents to prove identity include passports, driving licences, and EU national identity cards. To prove your address, you will need to supply a utility bill that is no more than six months old. You will usually need to visit the bank in person to open an account. Banks in Ireland typically open from 9 am until 4 pm, Monday to Friday. Some branches may open on Saturdays between 10 am and 1 pm.
If you are a non-resident, you can still open an account, but you will need to provide proof of a current valid passport and two proofs of address. You must then get a solicitor or police officer to verify your documents. If any of your documents (i.e. household bills used to prove your address) are not in English, they must be translated before submission.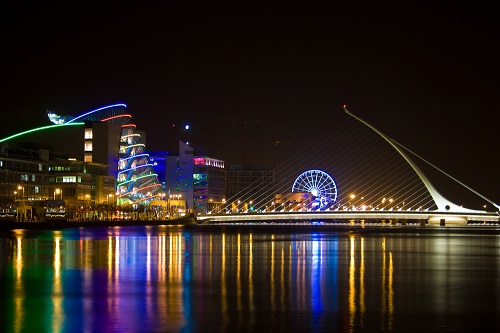 To open a bank account in Ireland, you will need proof of identity and proof of address
In Ireland, banking fees are charged as standard. These include quarterly bank charges and stamp duty on debit and credit cards. You may also be charged for making transactions in a currency other than the Euro and when making withdrawals from ATMs.
If you choose to apply for a credit card in Ireland and are accepted, it is important to remember to pay the bill in full at the end of each month. This strengthens your credit rating and will allow you, eventually, to borrow large sums from the bank to make a significant purchase, such as a car or house.
The 10 largest and most popular banks in Ireland are:
• Bank of Ireland Group
• Allied Irish Banks (AIB)
• Ulster Bank Ireland
• CitiBank Europe PLC
• Permanent TSB Group
• DEPFA Bank
• EBS d.a.c.
• UniCredit Bank Ireland
• Intesa Sanpaolo Bank Ireland
• KBC Bank Ireland PLC
There are also branches of some international banks, such as HSBC, available.
The main four banks in Ireland are:
Allied Irish Bank (AIB)
Formed in 1966, AIB is one of the most popular banks in the country and has a reputation for being innovative. With AIB, you can use Google Pay and Apple Pay, and you will be eligible for the Everyday Rewards Scheme, which provides perks for debit cardholders. To avoid fees with an AIB current account, you will always need to keep at least €2,500 in your account.
Bank of Ireland
The Bank of Ireland is another popular choice for locals and expats. Originally founded in 1783, it remains a vital arm of the banking sector. The Bank of Ireland offers a cashback reward scheme called Live Life Rewards but, unlike AIB, does not currently offer Google Pay or Apple Pay services. Another downside is that the Bank of Ireland is the only bank in the country to charge for contactless payments.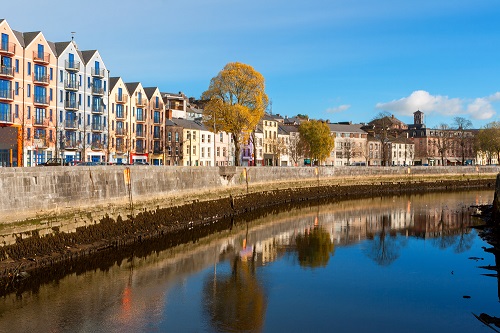 In Ireland, banking fees are charged as standard
Ulster Bank
Formed in Belfast in 1836, the Ulster Bank Group is divided into Ulster Bank Ireland in the Republic of Ireland and Ulster Bank Limited in Northern Ireland. The bank's annual fees for current accounts are among the highest in the country, at €48. However, the bank is also one of only a few that do not charge everyday fees for services such as ATM withdrawals. Ulster Bank also offers Google Pay and Apple Pay services.
KBC Bank Ireland
KBC was one of the first banks in Ireland to make it possible to open an account online, making it a popular choice among expats wanting to set up a current account from outside the country. Additionally, KBC was one of the first banks to offer Google Pay and Apple Pay, and they have recently added Fitbit Pay to their services.