The currency in Indonesia is the Rupiah (currency symbol IDR: £0.000055, US$0.000067, €0.000062). Banking in Indonesia is regulated by the Bank Indonesia (BI). There are 120 Indonesian banks, four of which are state owned. There are also foreign and international banks with branches in Indonesia.Indonesia is a predominantly cash based society, although debit and credit cards are widely used. However, you should be aware of potential card frauds, and foreign credit cards are likely to incur higher service charges. The US Dollar is widely accepted, but exchange rates tend to be unfavourable.
As a foreign resident, you can continue to use your home bank account for all financial activities, not just to service your ongoing domestic commitments. This is a preferable option for many expats, due to the number of foreign and international banks with premises in Indonesia.
National and foreign banks in Indonesia offer both Rupiah and US Dollar accounts. It is also possible to open an offshore US Dollar account in Singapore, although you must make the application in person.
Whichever option you choose, if you are in permanent employment, your employer can arrange to pay your salary directly into the account concerned. You can also opt to receive a certain proportion of your income in cash to cover local expenditure.
ATMs are available at larger bank branches, shopping centres and some convenience stores, as well as in major tourist areas. Indonesian, foreign and international debit and credit cards can be used, including those for US Dollar accounts. However, you can only withdraw Rupiah, and conversion rates can be high. ATMs can also be used for bill payments, bank transfers (between local banks only) and for topping up mobile phone credit.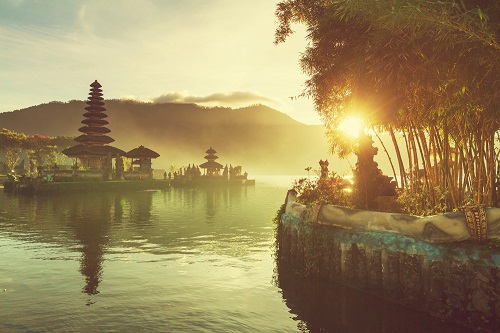 National and foreign banks in Indonesia offer both Rupiah and US Dollar accounts
If your bank is affiliated with the Rintis Sejahtera's Prima ATM network, you will be able to use ATM facilities in other affiliated banks across Indonesia. Although many ATMs have 24-hour access, you should take precautions when using them, especially when withdrawing large sums. You should ensure the machine is well lit and in a secure environment. You should also make sure that you have put your money away safely before leaving the area.
Most banks provide online banking, but any foreign currency transfers must be done in person, as hard copy documentation is required.
Opening a Rupiah account
The first stage is to set up a savings account (simpanan) with a minimum balance, which is usually IDR 500.000 (£28, $34, €31), although some banks will accept IDR 250.000. This is used for cash withdrawals, bill payments and automated fund transfers, and you will be issued with a debit card. Interest is paid on your account balance, and some banks offer reward schemes.
Some banks require a regular minimum monthly deposit and an ongoing minimum balance. Administration fees vary according to the type of savings account selected, and there may be individual transaction charges. Once the savings account is active, you can register for online and telephone banking services.
As a foreign citizen (Wara Negara Asing or WNA), you will need to show your passport and a valid residency permit, either temporary (ITAS, also referred to as KITAS) or permanent (KITAP). Some banks will accept applications from temporary residents with a KIMS limited stay permit. You will also need a certified letter from your employer, and you may be asked for your tax registration number (NPWP).
All the major Indonesian banks also offer either US Dollar or foreign currency savings accounts. Terms and conditions are set by the individual banks, but all will require your passport and KIMS/KITAS/KITAP permit, and they will usually require your NPWP number too.
Opening a business account
If you are establishing a business in Indonesia, you will need to open a business account. The application process is similar to opening a personal account, but additional documentation is required.
A business entity established with foreign investment is designated a Penanaman Modal Asing (PMA), the most common form of which is a limited-liability corporation (LLC) organised by foreign nationals and capitalised with foreign funds, known as a Perseroan Terbatas (PT).
In addition to your residence permit and passport, you will need to provide proof of ID for all directors, shareholders and authorised signatories, as well as copies of the company's NPWP tax card, registered address, investment registration letter from the Indonesia Investment Co-ordination Board (BKPM), Deed of Establishment (AKTA), company registration letter (TDP) and the PT deed of establishment's approval from the Ministry of Law and Human Rights.
Bank opening hours
Weekday opening is either 8 am or 9 am to 3 pm or 4 pm, depending on the bank. Some banks open between 10 am and 2 pm at weekends.
Major Indonesian banks
All the major Indonesian banks provide English language interfaces to their websites.
Bank Central Asia has 135 branches and over 850 sub-branches in Indonesia, as well as a network of over 17,000 ATMs across the country.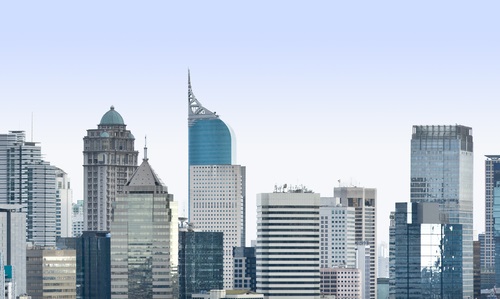 All the major Indonesian banks provide English language interfaces to their websites
In addition to their Rupiah savings accounts, they offer a BCA Dollar account, which is available in either US or Singapore dollars. No minimum balance is required, but if the account has zero balance for three consecutive months, it will be closed. Opening the account requires a signed account registration form with an official stamp (materai), your passport, your KITAS/KITAP and your NPWP. A minimum initial deposit of US$ 100 or SGD 200 is required, and a monthly administration fee of US$ 1 or SGD 2 is charged.
Bank Mandiri is the second largest bank in Indonesia, with over 2,000 branches, over 17,500 ATM machines nationwide, and six major subsidiaries. Bank Mandiri's foreign currency savings account, with multiple currencies (including pounds sterling and US dollars), has a monthly administration fee and requires an initial deposit and minimum monthly balance.
State owned Bank Negara Indonesia has over 2,000 branches based across Indonesia, as well as Singapore, Hong Kong, Tokyo, London, New York and Seoul. Their savings offerings include the BNI Dollar account, which can process US, Australian and Singapore dollars.
Bank Rakyat Indonesia is Indonesia's largest bank. With operations in the USA and parts of Asia, it may appeal to expats as a way of conducting financial transactions in their home countries. Their BritAma Valas account is available in ten different foreign currencies.
Foreign banks in Indonesia
Hong Kong & Shanghai Bank (HSBC) has a range of accounts, including Rupiah current and savings accounts, deposit accounts, and a foreign currency savings account with eleven different currency options.
Standard Chartered offers a range of savings options, including their FCY account, which has ten foreign currency options.
Citibank offers current, savings, FX and dual currency accounts.