If you are relocating to the Emerald Isle in the near future, being purposeful and practical about what to pack is essential. It is human nature to want to pack anything and everything when moving abroad to live, but knowing just what to stock up on before you arrive can save you time, money and effort further down the line.
Bring A Hooded, Waterproof Jacket
With six vast National Parks, forty-three National Waymarked Trails, countless cycling routes and boundless lush green countryside to explore, arriving in Ireland already in possession of a good quality waterproof jacket is a must. Rain is frequent throughout the year, so investing in an ergonomic, hooded jacket with sturdy zips will put you in good stead.
An ideal jacket will have substantial zips both on your pockets so you can seal them securely, as well as under the armpits for ventilation. When choosing a jacket, go one size up from what you would ordinarily buy so your body doesn't feel restricted when you move and there's enough room for a few lightweight layers underneath on a chillier day. Helly Hansen, the North Face, Marmot and Patagonia offer durable jackets which are worth the higher price tag.
The Irish tend to wear clothes of earthier, muted and darker tones. If you are keen on buying a jacket which can translate from day to night without making you look too much like a visitor, then err on the side of caution with black, dark brown, dark green or dark blue.
Buy Clothing Essentials In Bulk
It is worth noting that the clothes and shoes sizes in Ireland and the UK differ from those in certain European countries as well as Canada and the US. For example, a women's US dress size 12 equates to an Irish/UK size 14. Menswear sizes generally stay the same as in the US. Sizing can also depend on the brand itself. You may also find that clothes are displayed on their hangers with European, French, Italian or Irish-British sizes on their tags alongside each other, so be prepared to use a conversation chart. A final point is that the maximum size the shop goes up to may not suit your needs. All of this means that stocking up on jeans, sports gear and further clothing items you use regularly may avoid any initial hassle.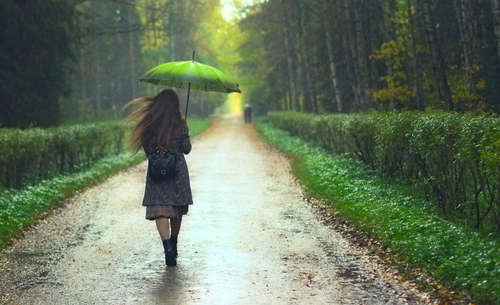 Make sure you have appropriate clothing for all weathers
Whilst you may be able to find the clothes you want when shopping in Ireland, arriving able to survive a few months without needing to buy clothes in shops or online – bear in mind that not all sites will deliver to Ireland – is desirable while you adapt to your surroundings. Additionally, some expats who relocate to Ireland remark how underdressed they feel amongst local people. Clothing trends, particularly in cities, tend to combine casual with formal wear, so purchasing sensible but stylish attire will mean you can blend in with the natives.
Bring Practical And Fashionable Boots
As with clothes, Irish/UK shoe sizes also vary from those of Europe, Canada and the US. This applies to both men and women. For example, a US men's size nine shoe would be an Irish/UK size eight and a European size 42½. Shoes from the US also tend to be more generous in size than Irish/UK shoes. A US women's size five shoe would equate to an Irish size three and a European size 35.
Buy shoes with a good grip and a non-slip sole. Lace ups are also a good idea as they mean you can adjust the snugness to suit the socks you wear. Many expats living in Ireland suggest buying waterproof, stylish boots which will protect your feet while looking good. If you can find some boots which will work throughout the day, this will save you room to pack other items. Boots from Teva, Frye or Clarks combine versatility with fashion to popular effect.
Load Up On Medical Products
If you commonly use over-the-counter medicines, then get ready to bulk buy. Items such as contact lenses and solution, pain relievers and multivitamins may be more expensive in your average Irish pharmacy than in your home country. Many visitors are surprised to see the prices of medicine and the restricted range in brands. If you are attached to certain brands, make sure to stock up before you arrive. Chances are you can still find variations of what you need, but pharmacists are likely to offer you generic versions rather than brands, due to a new government health department approach to try to keep prices down. Ireland's government has recently addressed concerns about the subjects of drug supply and pricing, announcing it is open to negotiations with Austria, the Netherlands, Belgium and Luxembourg to help solve these issues.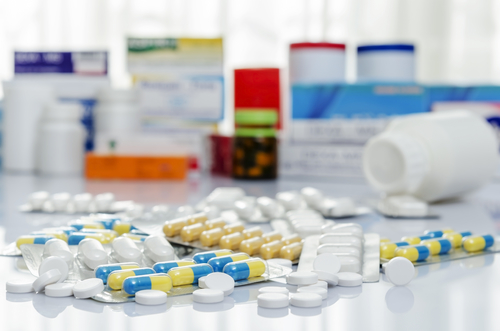 Ask your doctor for extra medications before you go
If you need prescription drugs, ask your local medical practice or GP if you can stock up before you move. Whichever prescription drugs you take over with you, make sure they remain in their original packaging or container and are also accompanied by a doctor's letter. To be safe, keep your high street medicines in their original packaging too.
Make Sure You Have High Factor Sun Cream
Whilst Ireland has a temperate climate, the weather is unpredictable. During the summer, it may be raining one minute and brilliant sunshine the next. Invest in some quality sun protection before you arrive. Don't be caught out, particularly if you will be regularly hiking in the mountains on warmer days or exploring the coastal areas, which are exposed to the ocean breezes. Statistics state that nearly half of all cancer diagnoses in Ireland are from non-melanoma skin cancers and that the country actually has the highest mortality rate for melanoma in Europe.
It is important to buy before you arrive as it can be hard to find high factor sun creams in the shops. If you do find them, they are fairly expensive. Packing creams with zinc oxide, oxybenzone, titanium dioxide or ecamsule will ensure that the UVA side of things is covered, as SPF only blocks UVB. A factor 30 should be sufficient, with Banana Boat, Aveda, Neutrogena or Ocean Potion all being highly ranking brands which have tested well.
Check Your Electrical Items And Adaptors
Ensure that you already have all the electrical items you need before you move. Tablets, smartphones, cameras and even televisions are worth buying in advance, as they can get uncomfortably pricey due to Value Added Tax (VAT). Televisions can easily reach into the thousands (of euros), so although this may seem like an unnecessary purchase, it may save you a great deal.
Stock up on the correct power plug adaptors so that you don't need to travel to the Irish electronics store as soon as you arrive. The power sockets are classified as type G and the standard frequency is 50 Hz, with a standard voltage of 230V. Suitable adaptors have three large prongs on them. Some expats advise on bringing a transformer for your electrical appliances due to Irish electricity running at a much higher voltage than many other electrical items, the result being very dangerous without a transformer. Also pack a fair few USB plug chargers and a USB charger for your car so that you can always have the electrics you need charged and ready for use.
Have you lived in Ireland? Share your tips in the comments below, or answer the questions here to be featured in an interview!