Israel is home to a sophisticated banking system that offers a comprehensive umbrella of services for expats and locals. The Central Bank oversees operations of commercial and investment banks, as well as credit institutions. The national currency, the Israeli new shekel (NIS), is also managed by the Central Bank, and each one equates to around 0.26 Euro and 0.23 GBP.As an expat in Israel, your banking options will usually include: maintaining an existing foreign account, opening a local current account, setting up an international account with an existing bank, and opening an offshore account. Many expats who move to Israel for employment purposes choose to open a local account, so that their wages can be paid more easily. It is possible to use international credit cards in Israel whilst your new bank account details are being processed, or you can apply from abroad before your arrival to save yourself from international transaction fees.
Expats can open resident or non-resident bank accounts, depending on their circumstances. In order to open an account as a resident, you will need:
• A valid Israeli identification card
• A second identification document (driver's licence or passport)
Applications need to be made in person at your chosen bank. You do not need to make an appointment in advance, but you should allow plenty of time to complete the process. As a resident, your account will automatically be in NIS, but it is also possible to request an account that is compatible with foreign currencies.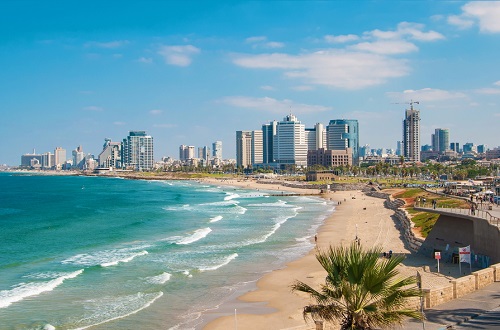 Expats can open resident or non-resident bank accounts in Israel, depending on their circumstances
To open an account as a non-resident, you will need to:
• Have your permanent residence abroad
• Have spent less than 183 days in Israel in the current year
You will also need to provide your passport, a second piece of identification, your immigration papers, and adequate funds to open an account. If it is a joint account, you will both need to be present.
A non-resident account offers exemptions from many taxes and fees, so this is a preferable option to expats who do not need to live and work in Israel full-time. However, many websites and services in Israel are in Hebrew, so it is a good idea to visit a branch with English-speaking staff (which are available in most large cities). This will help ensure that you are sufficiently informed about the pros and cons, before you open an account.
It is possible to open a non-resident account online prior to your arrival in the country, though you will be subject to the same checks as you would be if you were attending in person. You will also usually have to engage in a video call before you are granted access to an account.
In Israel, there are many fees associated with banking. These include ATM withdrawal fees (the amount may vary depending on how much cash you are withdrawing), fees for withdrawing cash in-branch (this usually entails a higher fee than ATM withdrawal fees), transaction fees, account charges (usually monthly, these apply whether your account is in frequent use or not), chequebook costs, overdraft fees, and credit card charges.
The minimum amount needed to open a bank account in Israel is 100 NIS or £23.08 (26.26 Euro).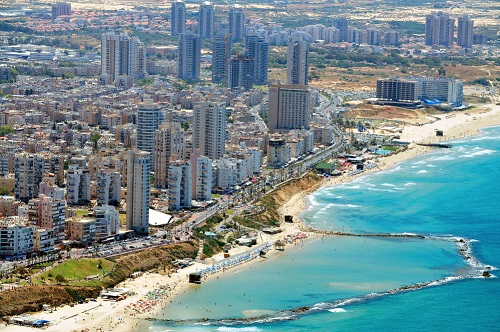 In Israel, there are many fees associated with banking
Banks in Israel typically have two types of ATM machine in operation: one for transactions and a separate one for information services. So, if you need to withdraw cash and check your account balance, you will need to use two separate machines.
The five most popular banks in Israel are:
• Hapoalim – offers discounts for expats who have recently arrived in the country and has a good availability of ATMs and branches throughout the country
• Leumi – provides non-resident accounts, and online account-opening is available
• Discount Bank – accounts for children, soldiers, and other groups are available, and discounts are offered to new customers
• Mizrahi Tefahot – flexible customer service options are available both over the phone and online
• First International – specialises in business accounts and offers premium accounts for high-earners
Hapoalim and Leumi control 60% of the banking market in Israel, making them the market leaders. Popular international banks include HSBC, Barclays and Citibank. Online banking is a rarity in Israel. As of May 2020, the country is yet to have a fully digital bank, though it does have plans for its first one to be launched next year.
Standard opening hours for banks in Israel are from 8:30 am to 12:30 pm Monday to Thursday. Occasionally, they will also open between 4 pm and 6:30 pm. Some open on Sundays and/or Friday mornings too, though this varies between branches.