If you are moving to Jamaica, it may be a good idea to open a local bank account when you arrive, particularly if you intend to secure employment during your stay, as wages usually need to be paid into a local account. You would also be wise to maintain any existing accounts in your home country, particularly if you plan to return at some point in the future. Additionally, you may wish to explore the option of opening an international account with an existing bank, if possible, or of opening an offshore account.Some of the most popular banks in Jamaica are:
National Commercial Bank
This is the biggest financial group in Jamaica, and its roots can be traced back as far as 1837, though it adopted its current name in 1997, following a series of acquisitions.
Scotiabank Jamaica
Scotiabank started operating in Jamaica back in 1889. Its headquarters are in Kingston, but it is one of the largest banks in the country, with more than 2,000 employers and, crucially for expats, 35 branches across the island.
Sagicor Bank
With its 16 branches throughout Jamaica, Sagicor is another popular choice with expats.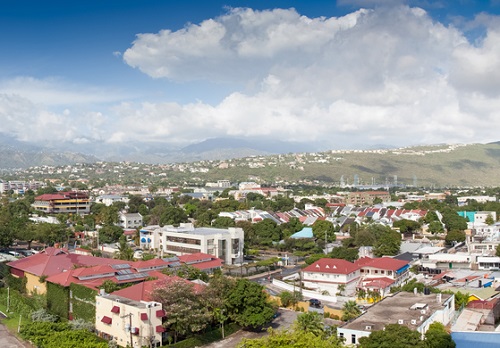 If you are moving to Jamaica, it may be worth opening a local bank account, especially if you plan to work there
CIBC First Carribean
CIBC First Caribbean offers a wide-ranging array of financial services in retail banking, corporate banking, credit cards, investment banking, and more. The bank employs more than 2,700 staff and runs a network of 58 branches across the Caribbean.
First Global Bank
Established in 1970, First Global Bank was previously known as The First National Bank of Chicago (Jamaica). It offers its local and international clients top-rated financial products and services, including personal and business banking, as well as online and mobile banking.
To open an account with one of the above banks, or indeed any other local bank, you will typically need to provide the following:
• One valid form of government-issued identification, such as your passport, driving licence, military identification card, or permanent residency card
• One secondary form of identification, such as a second form of primary ID (anything from the list above), your birth certificate, a credit card, or a debit card
• Tax identification information – for local residents, this will be their Taxpayer Registration Number (TRN); foreigners will need their tax ID from their country of residence
• Proof of address – recent utility bill or tenancy or rent agreement
• Letter of employment that details the following: name and address of employer, job title, employment status (e.g. full-time, part-time, etc.), salary, and any other relevant information
• Names, addresses, telephone numbers, and occupations of two referees who have known you for at least two years; these individuals must not be employed, or closely related to someone who is employed, by the bank you wish to open an account with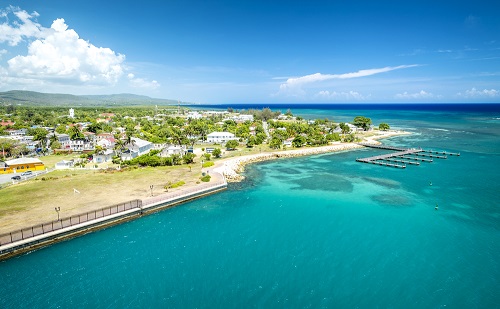 To open a bank account in Jamaica, you will typically need to provide a number of documents
Non-resident customers will also need to provide a letter of reference from a bank that will be providing the funds to open the new account. You will need to have been a customer with this bank for a minimum of two years.
Applications are made almost exclusively in-branch. Once you have decided which is your preferred bank, you should contact your local branch to make an appointment. Across Jamaica, customer service is generally considered to be of a lower standard than that in many Western countries, and application processing times can be long, so make sure you bear this in mind when applying.
Expats can open current or savings accounts in Jamaica. A debit card will be supplied with a current account, though it is worth noting that some retailers in Jamaica (especially roadside sellers and markets) will still only accept cash payments. If you wish to use a credit card, it is worth applying for one locally, as cards issued outside of Jamaica will incur foreign transaction fees.
Banks are typically open Monday to Saturday, though opening hours can vary, so it is a good idea to research your local branches to see when they are open.